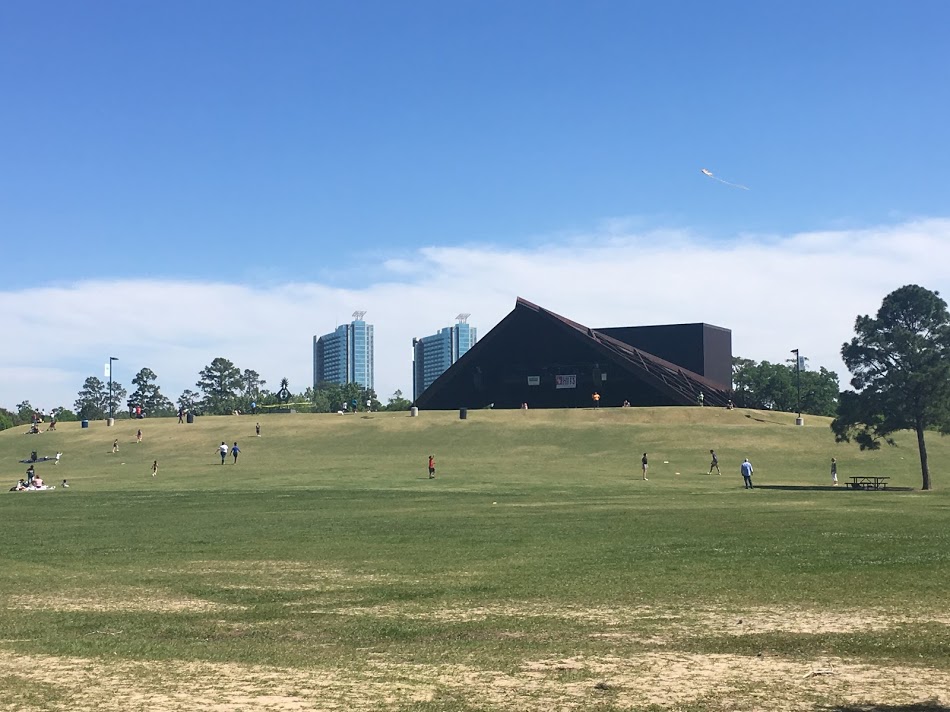 Last year when Eric and I finalized our decision to move to Austin and I started to tell friends and family where we where moving, everyone was excited for us. We received so much positive feedback about Austin that a joke emerged: "I've never been to Austin but I've heard it's great." Austin is young, hip and liberal. Austin is the only place they'd consider living in Texas. I began to wonder how so many people loved a place they'd never been. Often in the same conversation about Austin would come a jab at the fourth largest city in the United States, Houston. "At least it's not Houston!" became the railing cry for many who heard that we were moving to the big bad red state of Texas.
Cut to now. We've been living in Austin for almost nine months and I've been hit with a strange urge. I wanted to visit Houston. Was it the fact that Austin is much too small of a town for my liking? Was it thanks to David Chang's new Netflix show where he declares Houston the most interesting food city in America? Was it the travel itch seeking an affordable solution? Probably all of the above.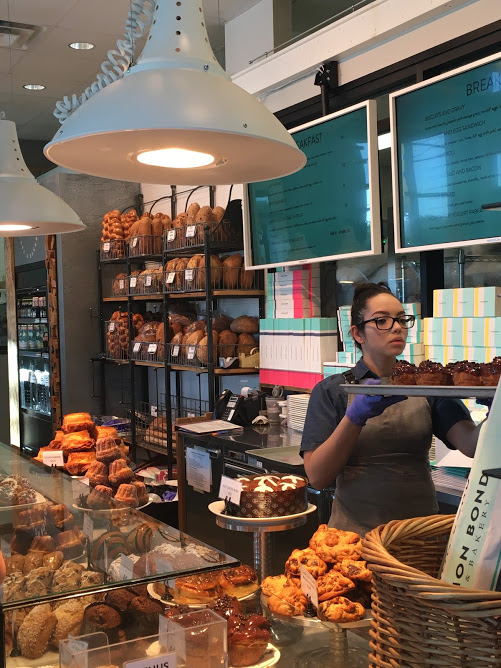 After finding an AirBnB in Montrose—a trendy, affluent district in central Houston—that fit our budget and our dog, we drove the two and a half hours south to spend a few days in the city on the Bayou.
All travel is made easier with help from a local and luckily for me I have two good friends who, while don't live in Houston anymore, had plenty of great advice for me. In Houston it seems the two top activities are eating and going to Museums. Two of my favorites!
Our trip started with a trio of treats at Common Bond Bakery. Friday marked the start of Passover at sundown and I wanted to make sure I got my fill of risen bread before I had to say goodbye to it for the next eight days. Common Bond did not disappoint; their trendy treats were located just steps away from our place, filling me up with enough refined sugars to make it through the day.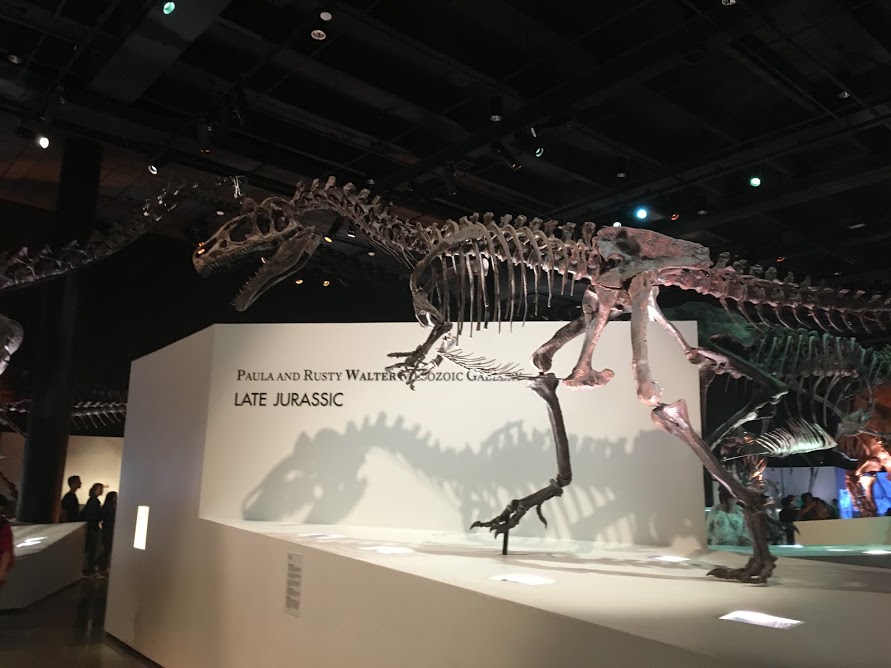 Houston has a large central museum district located in the middle of beautiful Hermann Park. The area is home to 19 different museums. We only had time to explore two. Starting with the Houston Museum of Natural Science, fueled by croissants, we explored the massive three-story museum.  Natural science museums aren't commonly found in smaller cities. I was excited for giant sloth skeletons and Eric was excited for the gems and minerals.  Neither of use were disappointed. The 85 million dollar Hall of Paleontology had the most intact Triceratops skeleton, complete with mummified skin! Also impressive was the mounted Quetzalcoatlus and T-Rex. What is it about dinosaurs that bring everyone back to a childhood level of excitement?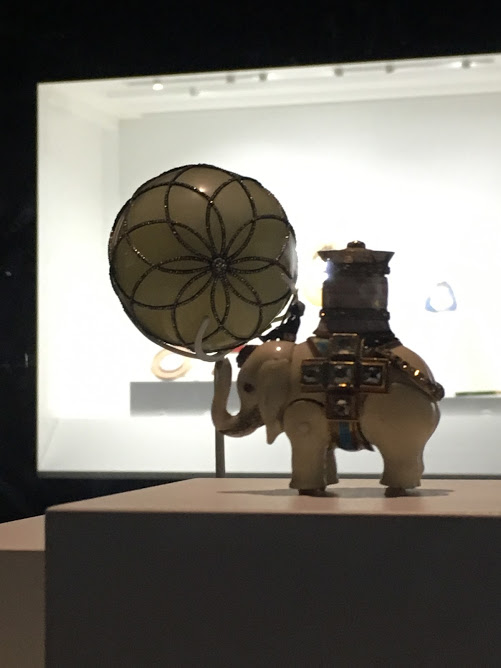 The gems and minerals section had a surprisingly interesting exhibit on Faberge. Two out of the 43 surviving imperial Easter Eggs were on display, one of which had an enchanting mechanical elephant as its surprise inside. Unbelievably, the Faberge exhibit was a private collection on loan from the founder of KMTEX. One upside to having so much oil money in town is the superior quality of Houston's public museums.
After having our fill of seeing the remains of dead people and animals, we took a quick break walking around Hermann Park and then moved on to the Houston Zoo. This is as good of a time as any to confess: the weather in Houston during our visit was prefect. Breezy, dry and never breaking 80 degrees. I know this weather is a trap, similar to when I hear people talk about how they want to move to Portland because they loved that week they visited in August, but at least for one weekend Houston has really nice weather.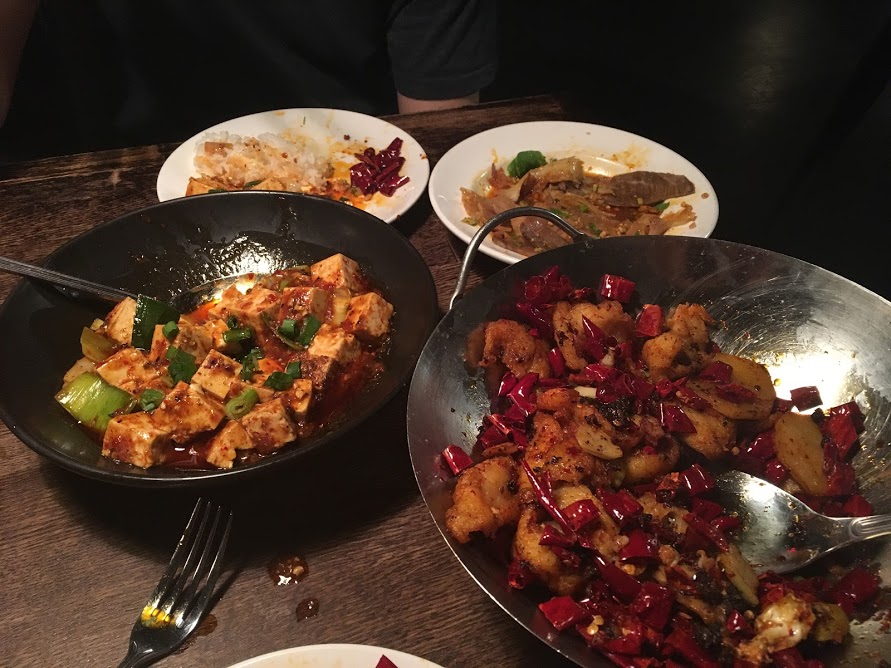 Houston, Texas is the most diverse city in America, narrowly beating out New York. This was made immediately clear when we started to explore the city and was such a welcome change after the segregated whiteness of Austin. Living in and visiting a diverse city like Houston has countless benefits, and one of the shallowest is food. I was way overdue for some good Asian food. Austin might have some of the best BBQ in the nation but they can't hold a candle to Houston's volume and variety of food from all over the planet. I wanted to eat Vietnamese dumplings, however the sun had set and with it my chance to eat anything with flour. No worries, I am sure you won't be shocked to discover that Houston has thousands of  Passover friendly options. We decided on Mala Sichuan Bistro.* It was incredible. Hands down one of the best meals I've had in months. We ordered Ma-Po Tofu, Fermented Hotpot Fish and Couples Lung Slices which, contrary to the name, did not include lung but beef tendon, tripe and shank. I am not normally a fan of the texture of offal but this dish sprung back in your mouth instead of the traditional goopyness. Wash the battery tingle flavor down with a craft cider and you have a great night in food!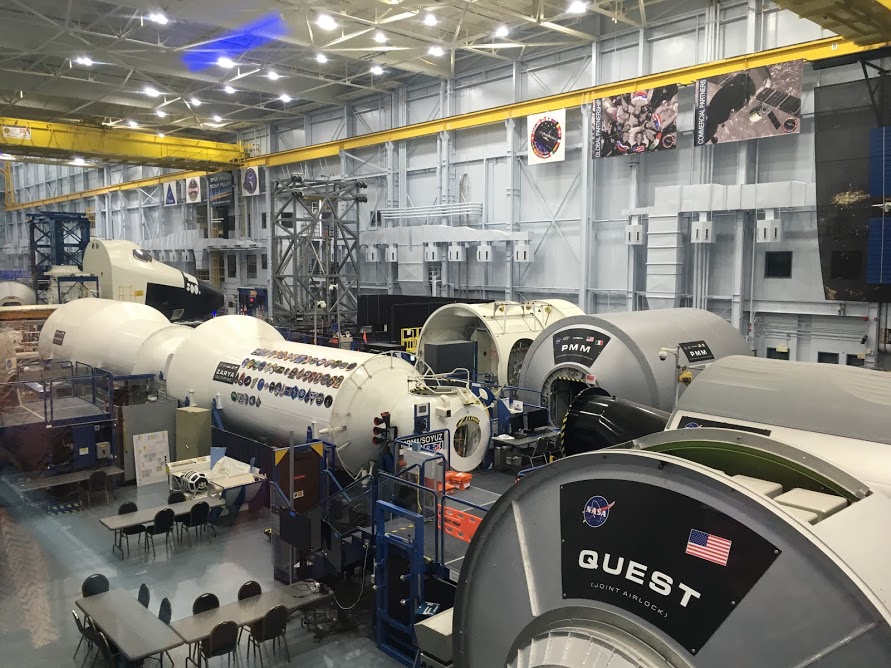 Our second day in town took us out of downtown to the suburb of Nassau Bay in order to visit NASA's Johnson Space Center. I am a huge space nut and couldn't wait to be in the same campus which heard the infamous, "Houston we have a problem." Johnson Space Center is both a massive museum and an active workplace for NASA employees. The International Space Station is currently being monitored by Houston Mission Control –  this was deservedly off limits to the noisy rule breaking rabble. Eric and I spent hours reading the exhibits and taking a tour of the training center. We visited on a weekend so the center was crowded
with tourists and empty of employees. If you can, try to visit on a weekday so you have a chance to see the astronauts training. A highlight of Johnson Space Center was the chance to tour the replica Space Shuttle Independence and the authentic airplane which was used to transport shuttles from their landing spots back to Florida for launch. Standing inside of the Independence gave me perspective on what it must have been like for the astronauts. The living space is smaller than I ever imagined, about the size of two standard office cubes. What person didn't grow up wanting to be an astronaut? My time at the Johnson Space Center reminded me of my dreams and teased me with the exciting discoveries yet to be made. Mars, anyone?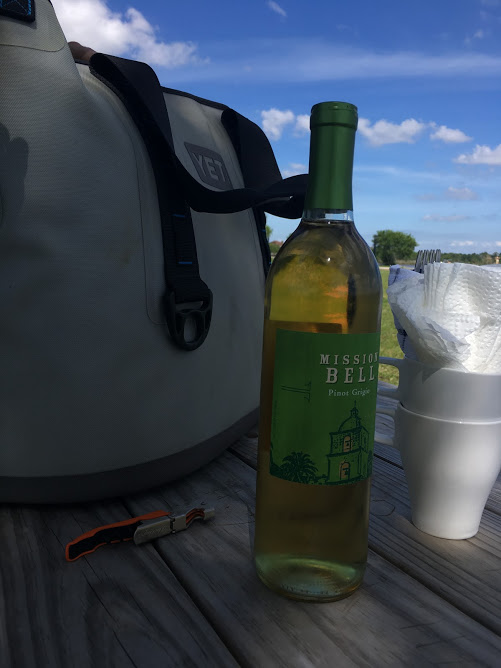 After NASA, we enjoyed the leftovers of Mala in a beautiful bayou park. Our AirBnB had a famous $450 Yeti cooler to borrow; we had no choice but to go full Texas and try it out!** After a lovely picnic and walk around the nature preserve—we saw no wildlife, just mansions and jetskis—we returned to downtown for a quick stop at the Rothko Chapel before making plans for the night.
Eric and I can be creatures of habit when we travel. Writing this blog means that most of our nights are centered around breweries. I love sharing my beer adventures while traveling but it does mean that I lose out on other great destinations. Not being able to drink beer this trip (thanks, Passover) brought us to Captain Foxheart's Bad News Bar & Spirit Lodge, an upscale speakeasy with a hidden entrance causing us to embarrassingly pace back and forth while looking at our phones. I had something amazing with gin and Eric had something amazing with anise liqueur. Another highly rated stop that night was OKRA Charity Saloon, a great place to eat and drink with a stunning atmosphere. One unique feature of this bar was that you received paper tickets with each drink that you used to vote on which of the four featured charities would receive part of the profits from that month. So far OKRA has raised over a million dollars for charities. We had a great night bar hopping in Houston, something I wouldn't have experienced if I stuck to breweries.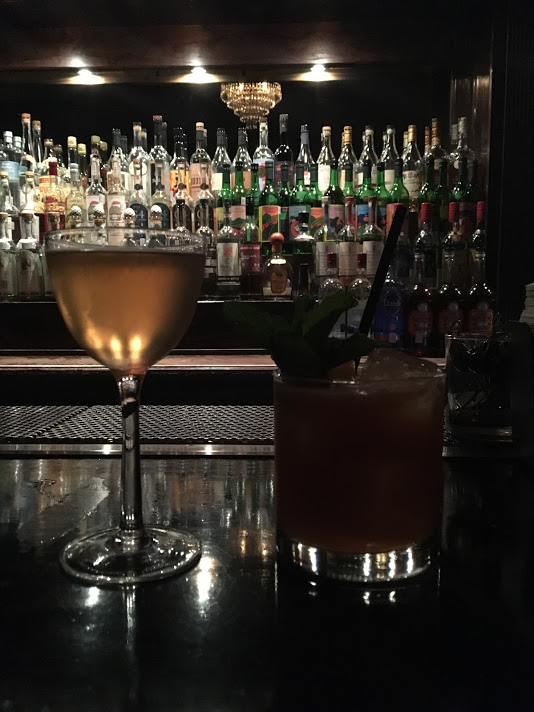 Houston is a big, messy city. I shudder at the 14 lane highways and I know the weather is miserable the majority of the year. I didn't expect to like Houston but I was proven wrong by its diverse culture, activities and shockingly great food. I can't wait to come back.
*Does reading this make you mad? Did I miss out on better food? Please tell me!
** Sure, stuff was cold, but for that price I'd want it to make Frosé for me.
---
I didn't have the chance to sample the local beers of Houston—thanks for nothing Pharaoh—so I will have to make do with a write up of a local beer I tried before our trip. St. Arnold is a large, well-known brewery in Houston and the oldest craft brewery in Texas. Taking their name from St. Arnulf of Metz who has a miracle attributed to him involving a magically refilling beer stein. My kind of saint!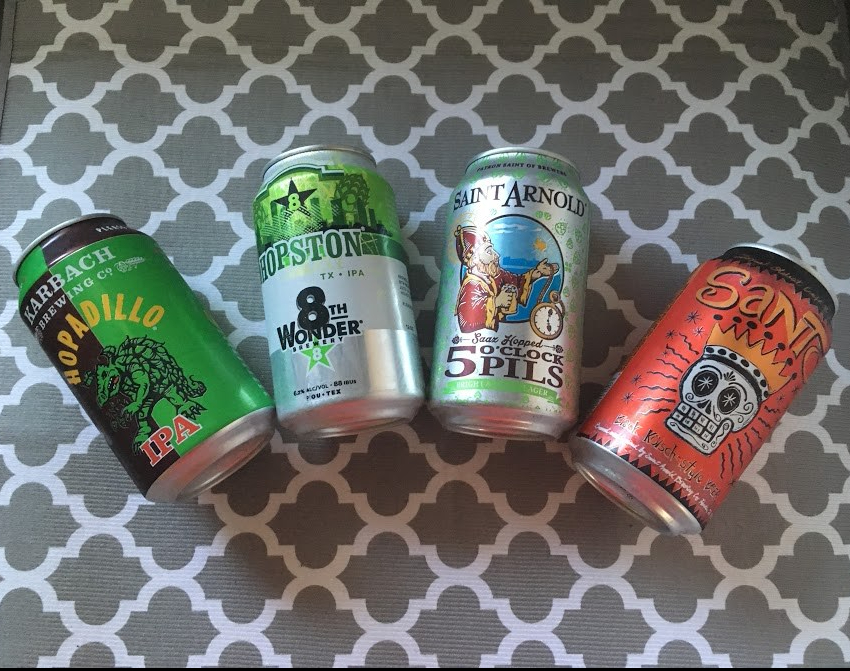 Art Car IPA by Saint Arnold Brewing
IPA / 7.2% / 55 IBU
Final Score: Four out of five lanes on the highway.





This is a solid B grade IPA. When you want that classic hoppy profile without too much fruit or resin flavor, this beer is a safe bet. It's on the subdued flavor side of an IPA but with the same high ABV you'd expect.