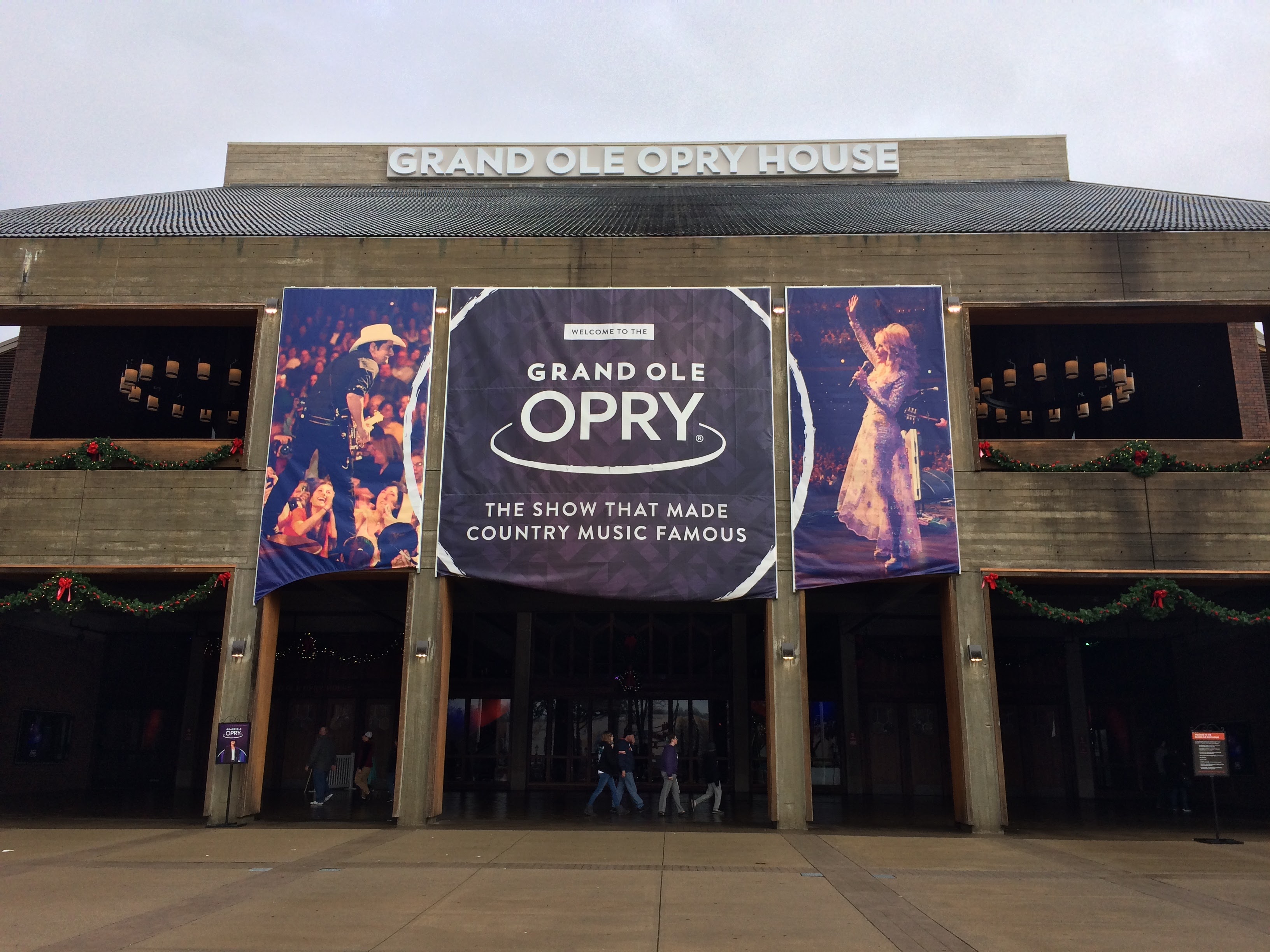 The blessing in being a stranger in a strange land is that you have the initiative to explore your area and discover new cities. I can no longer count myself as a stranger in Atlanta which is feeling more and more like home, but there is still plenty of reason to explore. One of the cities that I had been meaning to make my way to for the last two and half years is Nashville, Tennessee. Home of Country music, honkey-tonks and a damn good party. After cancelling plans to visit this summer, I booked a lovely, non-refundable AirBnb over New Years. It's hard to lure me away from 48 hours of non-stop Twilight Zone Marathon but a town known for throwing over the top parties might do the trick.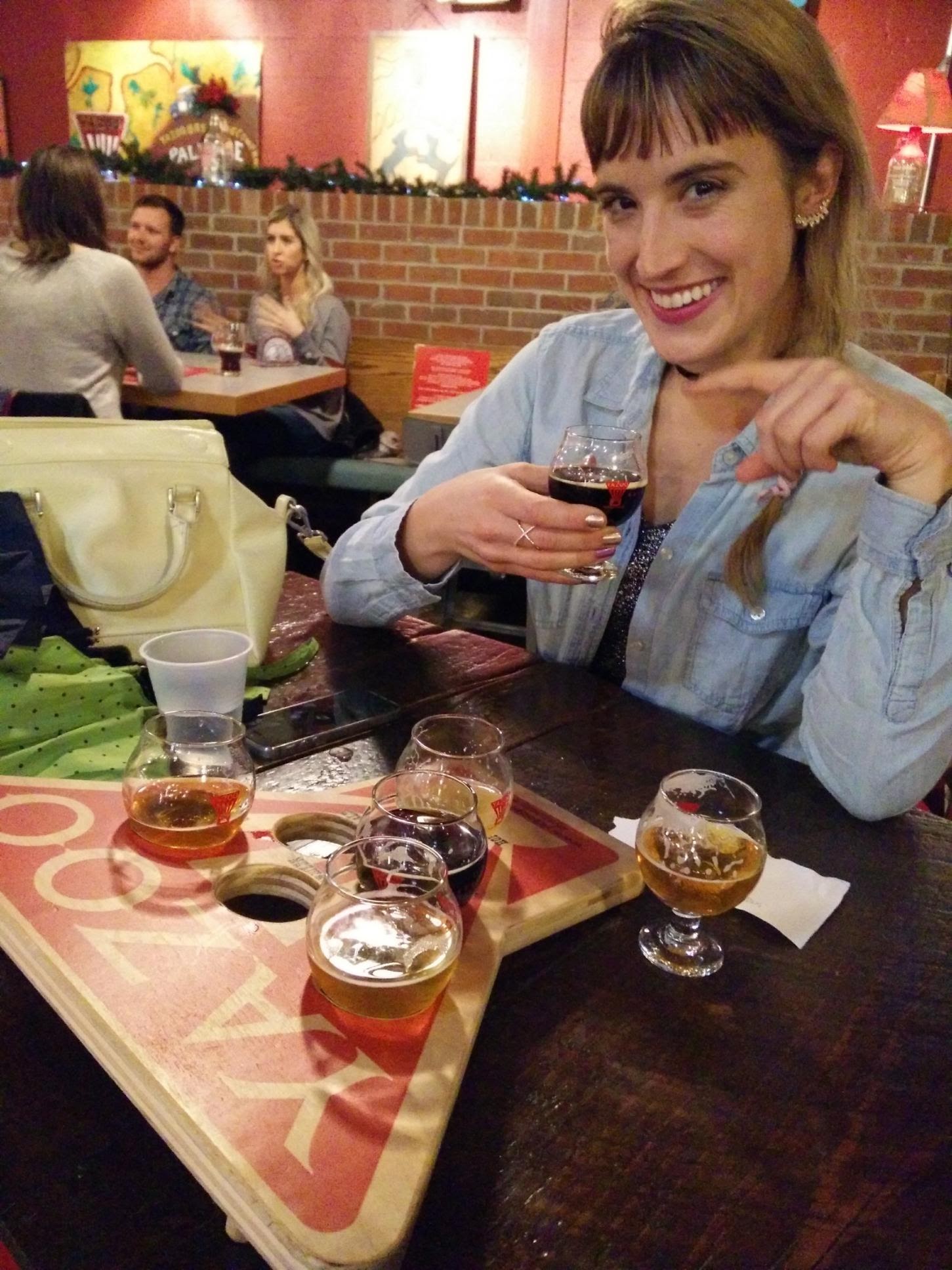 Nashville is a three and a half hour drive from Atlanta. Easy enough to do without a break, long enough to be a bit dull. Eric and I stayed in a suburban AirBnb; a decision made by cheapness which worked out in the long run. The first night we arrived was New Years Eve so I focused my afternoon efforts on napping and getting sparkly before a big night out. Nashville weather on New Years was cold and rainy, forcing me to pair a sparkly dress with a rain jacket. The plan was to start the night at a brewery. The selection of late night breweries in Nashville on NYE was limited, narrowing our only choice to Yazoo Brewing. Yazoo is a Nashville-based brewery founded in 2003. It was the only Nashville brewery that I had heard of before our trip. The tap house was full of overdressed people with the same evening plans as us. We sampled their seasonal and limited released beers which may have been as mistake as I wasn't too impressed by anything I tried. This was just the warm-up as the next step was to adventure downtown to brave the bars on Lower Broadway.
I don't know what I expected. A western themed mini Las Vegas Strip—sure. Hordes of men in cowboy hats—sure. Drunk college kids—naturally. Abraham Lincoln , old men tap dancing and no cover—not so much.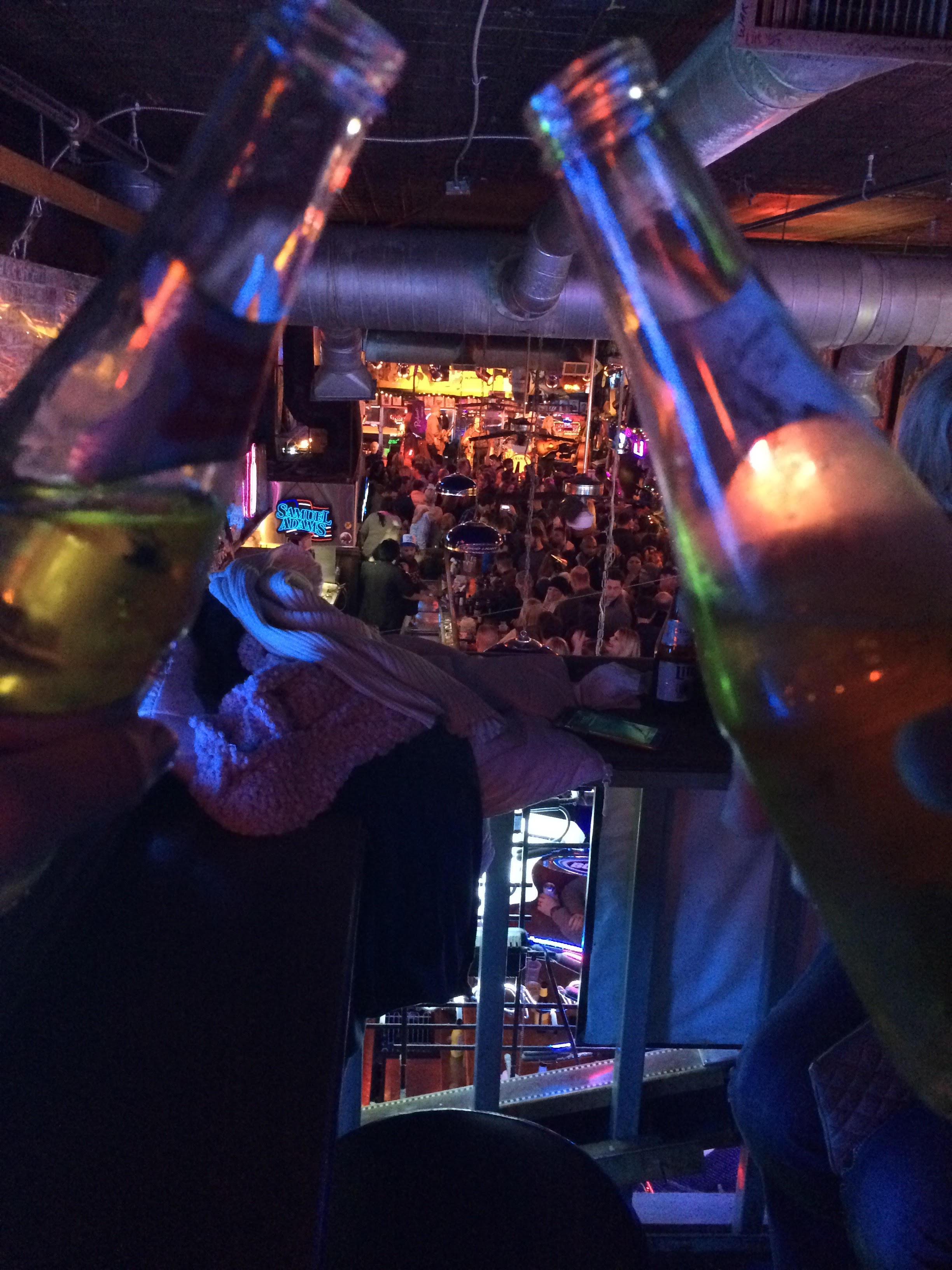 Lower Broadway was a madhouse and I was cold, wet, sober and overwhelmed. After reaching out to a friend for advice on what bar to enter, we chose the one with the shortest line and entered Robert's Western World. Boot store by day, honkey-tonk by night, Roberts was packed with fellow tourists ready to party. A shot of bottom self-whiskey and a PBR later, I had warmed up and was ready to dance. Robert's had a couple different bands over the course of the night; all were country with a capital C. At first the crowd looked to be extras in a spaghetti western, clean cut with skinny jeans and massive hats but after further investigation*, I discovered that most of these guy were frat bros from the Mid-West coming down for the party. I asked one guy if his hat was helping him pick up, he replied with: "Nah, I just look like an asshole." Ah, the eloquence of youth. Strangely enough, the older crowd of locals mobbed the stage, giving us a different perspective of the Music City. One of the gentlemen freestyle'd a tap-dance solo and a few others were wearing suits. Eric and I stayed at Robert's all night, cheering the start of the new year with champagne.** Dancing all night at Robert's filled my country music quota for the year and we had a wonderful time.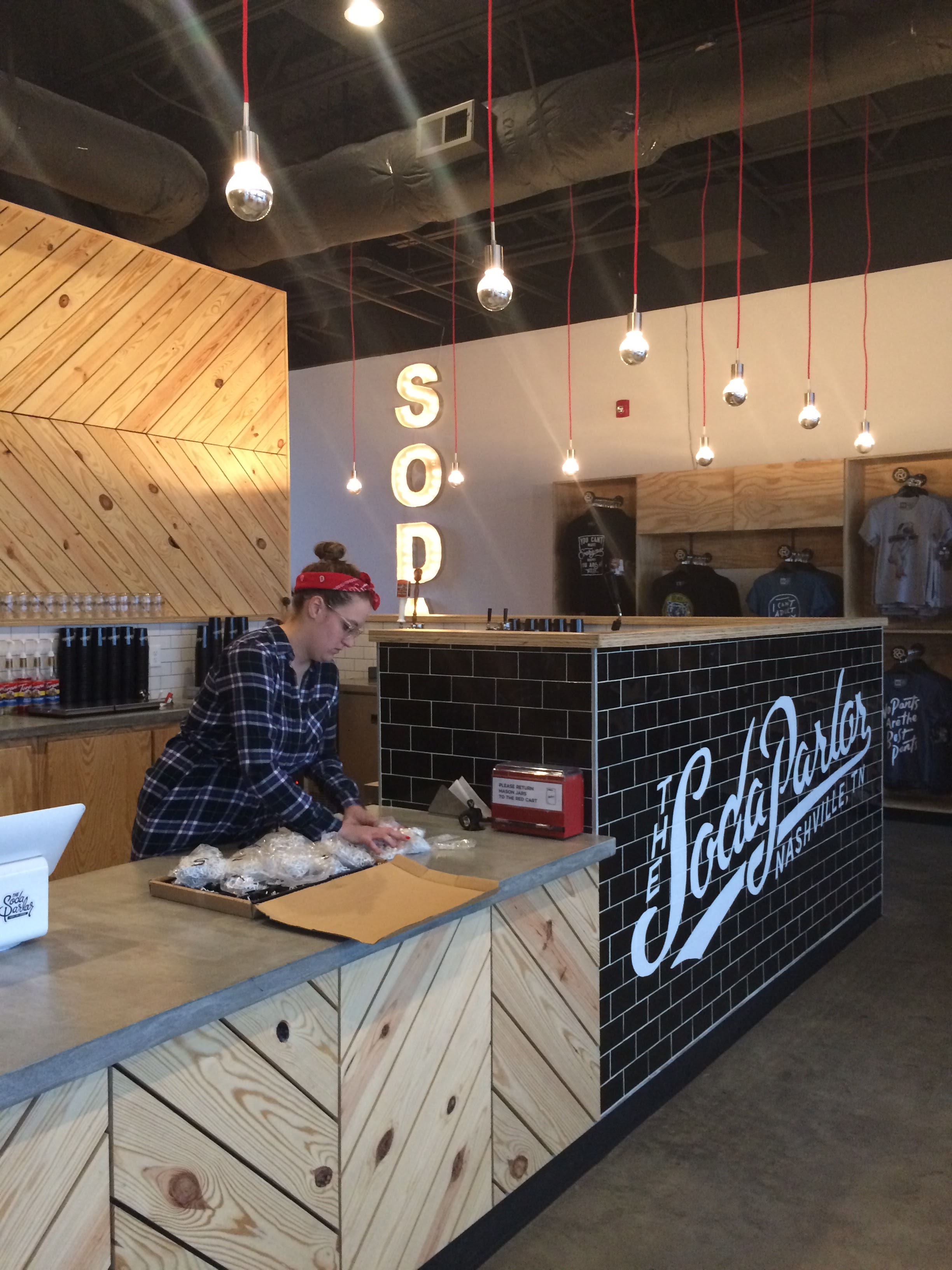 Over the next two days, Eric and I continued to explore Nashville. Unfortunately most of the major attractions were closed for the holidays so we decided to stick to cute neighborhoods instead. One of the highlights of our trip was a soda fountain in East Nashville. Yeah you read that right, an old school, no alcohol on premises soda parlor. The Soda Parlor is gorgeous with dark tile, a wooden bar and trendy AF t-shirts being sold in the back. Eric and I both got a soda on tap—him orange cream, me root beer—before playing some of the free, unlimited video games. This place was heaven for 30 year-old Katie; 13 year -old Katie would have lost her mind. This place is so incredible, a highlight of the trip.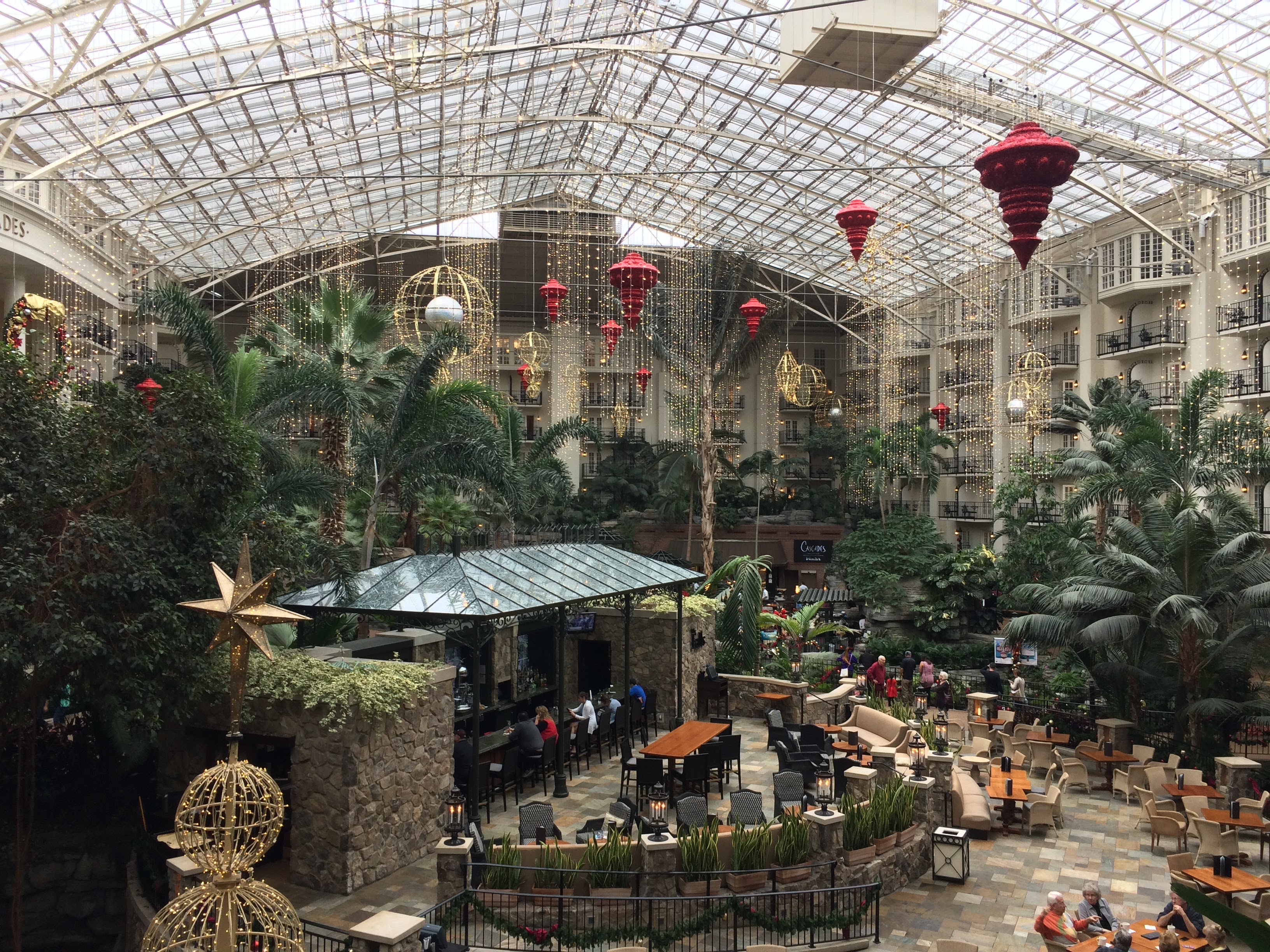 The final day we had an adorable breakfast in Hillsboro before checking out the Grand Old Opry Resort. I had an inkling that we'd get enough entertainment simply walking around the old place and boy was I right! First off, this hotel is massive. Huge atriums, gardens and water features; it was like a being on a cruise ship for people who hate boats. As luck would have it, we were there at the same time as the World Championships in Western Dance®. Seeing the Russian and Chinese country dance teams decked head to toe in sequins reminded me that I'm not in the city and that other countries love American cowboy culture just as much as we do. While the cowboy booted and sequinned life style might not be for me, I recommend a trip to Nashville for anyone looking to get out of their rut and have a good time.
*Beers.
**of Beers.
---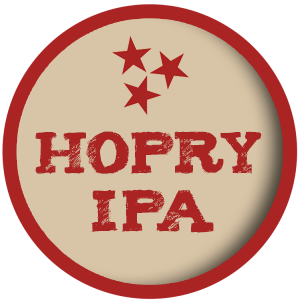 Hopry IPA by Yazoo Brewing
Double IPA / 7.2% / 90 IBUs
Sometimes beers just don't click. This double IPA had all of the right elements but none of them worked together. It was hard to say exactly what when wrong with this beer but it most certainly did.
Final score; one out of five shiny belt buckles.





---
Brett … Not Sour by Yazoo Brewing
American Wild Ale / 5.8% / ? IBUs
This Wild Ale was piney, super resiny but at the same time manages to be smooth with a great balance of flavors. This was the best beer we tried all night and perhaps it's because it was a collaboration with Terrapin. Although that might just be my smug Georgia pride.
Final score; four out of five neon lights on South Broad.





---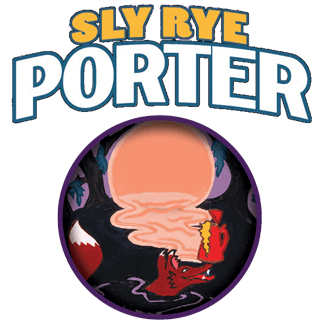 This porter is one of Yazoo's year-round beers. This beer is an example of how two wrongs make a right. Rye beers and porters are two of my least favorite styles but somehow this beer takes the best of both styles leaving behind the malt heavy aftertaste rye suffer from. This is a pleasant and flavorful but not rich porter that proves that Yazoo knows their stuff.
Final score; four out of five late night spoons players.