How do you know if someone is training to run a marathon? 

Don't worry they'll tell you.
Last March, I beat my goal of running a half marathon in under two hours – 1:55! This had been the back of my mind goal since I began the crazy sport. Not one to rest on my laurels, I signed up for my next race in post-race bliss. I finally gave in to all the questioning by my co-workers and friends asking "when are you going to run a full marathon?" and signed up for one in October.
I regretted it instantly.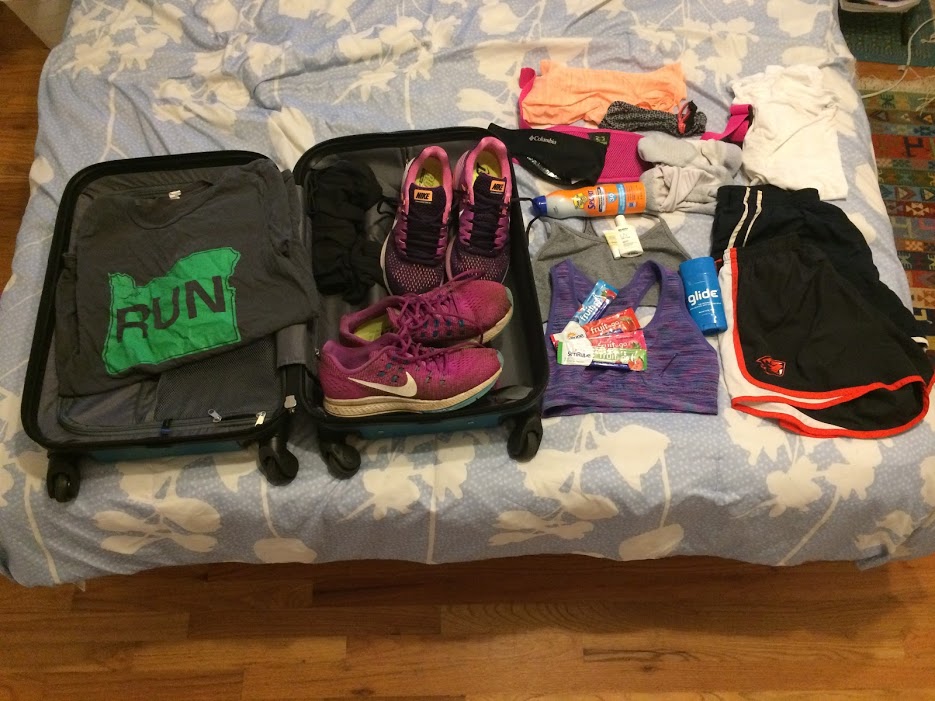 An early fall race sounds good in theory but means that the bulk of training will take place over a hot and humid Atlanta summer. Another thing I underestimated about marathon training was the weekend long-runs. Blocking out every Saturday morning to run over fifteen miles not only puts a damper on your Friday plans but it wore me out for most Saturday as well. Can someone teach me how to nap?
Miraculously I survived training, even hosting my wonderful friend Jenna during my 40 mile peak week. Marathon training cost me a pair of shoes and burned through most of my weekends but somehow I made it to race weekend.
The Seven Bridges Marathon is held in Chattanooga, Tennessee. I had been to the quaint town before and was excited to return for the race. Eric and I rented a surprisingly expensive AirBnB knowing that we would have to spend the night before the race in town. There was no possible way that I was going to run 26 miles AND wake up at four AM for the drive up.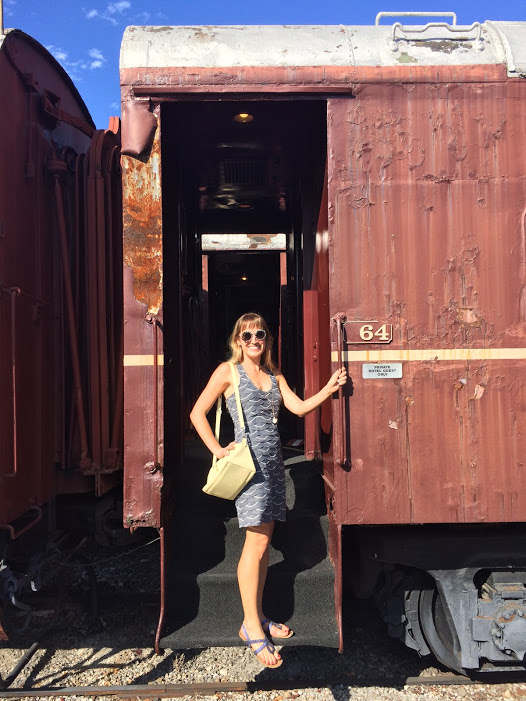 The night before the race was surprisingly stressful. The two weeks before the race were taper weeks with lighter distances. I felt like I hadn't run in ages; all I could think of was how my legs burned during my 20 mile run weeks before. How could I do that again plus six miles?!  I am lucky enough to have a support network of friends who had run marathons before. They texted me tips the weeks before the race. Never in my life had so many people asked me what I was eating; usually I just bore people with my Instagram photos.
What did I eat before my race? Well, I'm glad you asked! Eric and I went to the prettiest little restaurant called The Flying Squirrel. Eric and I each had a happy hour cocktail and then split the falafel and risotto. Classy carbo loading at its finest. If you are ever in Chattanooga I highly recommend The Flying Squirrel; the best food I've had in town. Best part—you don't have to run 26 miles the next day to enjoy it.
After going to bed early and mentally panicking all night, it was time to go.  Eric and I woke up early, ate some peanut butter and headed to Riverside Park. I realized what I was getting into when I saw the small crowd. I am used to racing with the Atlanta Track Club, which holds several professional and large scale races each year. This race, which had full, half and 5k distances was much smaller than I was used too. Looking around after lining up in the coral there were about 200 people doing the marathon with me. A good deal less than I expected.  My concerns about the race were proved valid right after the gun went off. The fastest racers pulled ahead only to realize that they were going the wrong way and had to double back to return to the course. The middle of the pack racers like myself didn't have more than a block to backtrack but I had another 25 miles to run, I didn't want any extra steps!
The course took us over seven bridges around the city. While it was great to run over these bridges often it meant running on the side of the highway over broken glass with cars screaming by. The majority of the race course was along the waterfront: a beautiful park winding along the Tennessee River. Sounds great right? Well, the park was open to the public during the race and as I often lost sight of my fellow 200 marathoners, there were several times when I thought I had ran off course. No only that but I had to dodge dog-walkers and people with triplet strollers. My favorite was the man who yelled at me to "take out my headphones" and kept asking what I was doing. Very slowly running a marathon, now get outta my way! The awful course was made up for by having Eric cheer me on at three different spots during the race. It meant so much to me to see him over the hours and gave me an excuse to take a short walking break.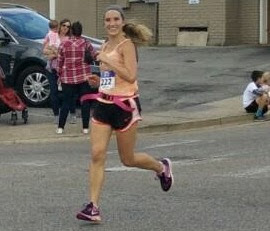 I was so afraid of hitting the wall at mile 20 that I kept to a slow pace with occasional walking breaks. Once I hit mile 20, I got the double incentive of knowing that every footstep took me further than I had ever run before. I raced over the Walnut Street Bridge with energy to burn. I couldn't believe that I could finish a marathon and feel this good! I gave Eric a very sweaty hug after 4:40 hours of racing before the exhaustion swept over me.
Normally race organizers hand out sports drinks and bananas at the end of the race. I was looking for those snacks when I realized that, oh yeah.. I'm in Tennessee. Instead of healthy snacks, Eggo waffles, candy bars and Mountain Dew waited for me at the finish. Thank goodness Eric had brought a Gatorade or I might have passed out.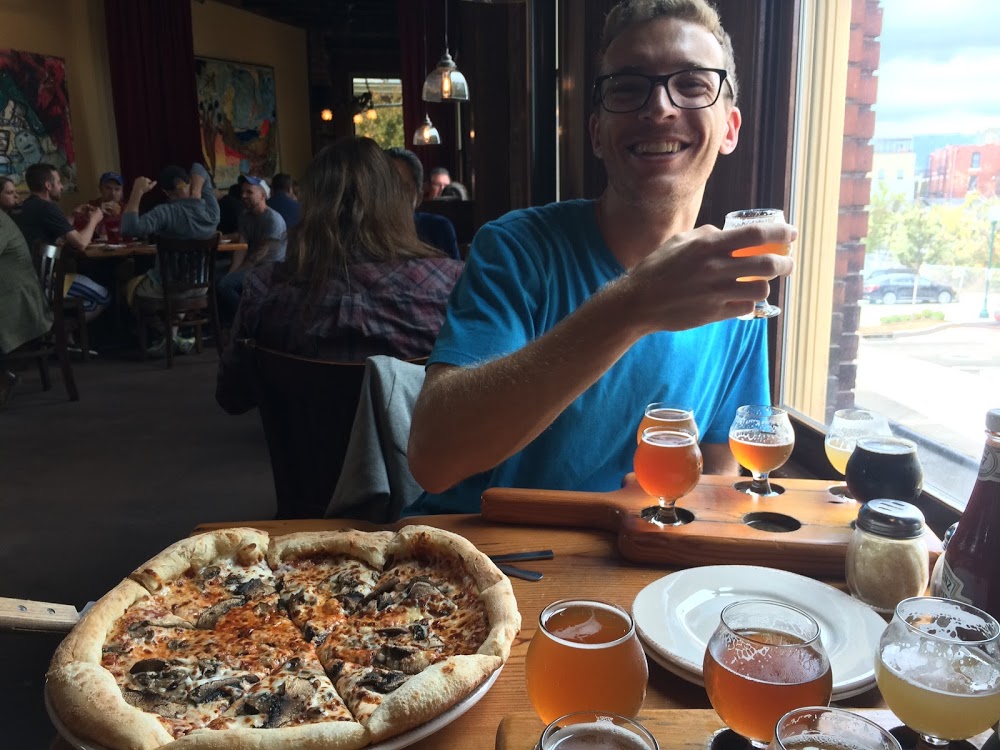 I was ten minutes slower than Oprah's time but I still completed my first marathon  in good spirits. Right after the race I was naive to the amount of time that it would take me to recover — almost three weeks — and all I could think of was the exciting prospect of what to eat! Non-runners don't care about training mileage nor speed workouts, but what they do care about is what are you going to eat after the race. I wanted the classic post-race pizza and beers so I selected Terminal Brewhouse. Huge mistake. Overpriced with awful beers that I didn't even want to finish. I didn't even like the pizza, right after running a marathon! I was salivating over a pile of woodchips. We should have gone back to Flying Squirrel for brunch! As you can tell, my body has recovered from running a marathon but my month hasn't recovered from that flaming dumpster fire of a post-race meal.
Let me gloat a bit more before getting to the backwash beer reviews. I never thought I'd run a marathon; I was never the most athletic kid/young adult/human. Running has made me feel like the best possible version of myself. It's a hobby I do for me that I selfishly enjoy. If you, like past-Katie, hate running with all your heart I encourage you to sign up for a 5K and train for a few months. It might change the way you see your body and yourself. As for me, I am sure I'll sign up for another marathon in the future, just one with hopefully less Mountain Dew at the finish line.
---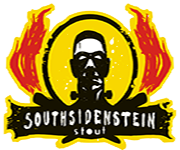 Southsidenstein Stout
Stout / 5.7% / 47 IBUs
This beer was foul. My tasting notes read: "like instant coffee was mixed into vodka". This swill was unfinishable which was a shame as I wanted a post marathon buzz for my nap in the car ride home.
Final score: zero out of five, as appetizing as a Mountain Dew after a marathon.





---
Monk's  Wages
Belgian Blonde / ? % / ? IBUs
This was the best beer of the six I sampled. It was a bitter blonde with an oddly heavy amount of banana flavor. I wouldn't order it again. As a stand alone beer it didn't leave much of an impact.
Final score: two out of five, would pick up from a gas-station selection.





---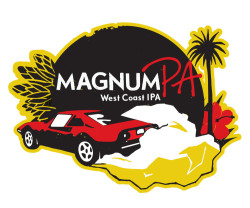 Magnum P.A
IPA / 6% / 82 IBUs
Terminal claimed that this was a "West Coast IPA" which is a term used on the East Coast for very bitter, floral IPA's. This beer had the bitterness down but not the floral. It is really a one note beer —bitter and boozier than it should be.
Final score: one out of five, would have ran a few miles for something good to drink.





---
Depressed about the election the state of beer in Chattanooga? Read about my trip to Chattanooga Brewing Company instead.