Believe it or not, the point of this blog is to review craft beers and breweries. I might review mescal or Yuengling from time to time but the point of this blog is to highlight local Atlanta breweries to the folks back home. Hopefully I get back on track with my visit to  Atlanta's new cidery.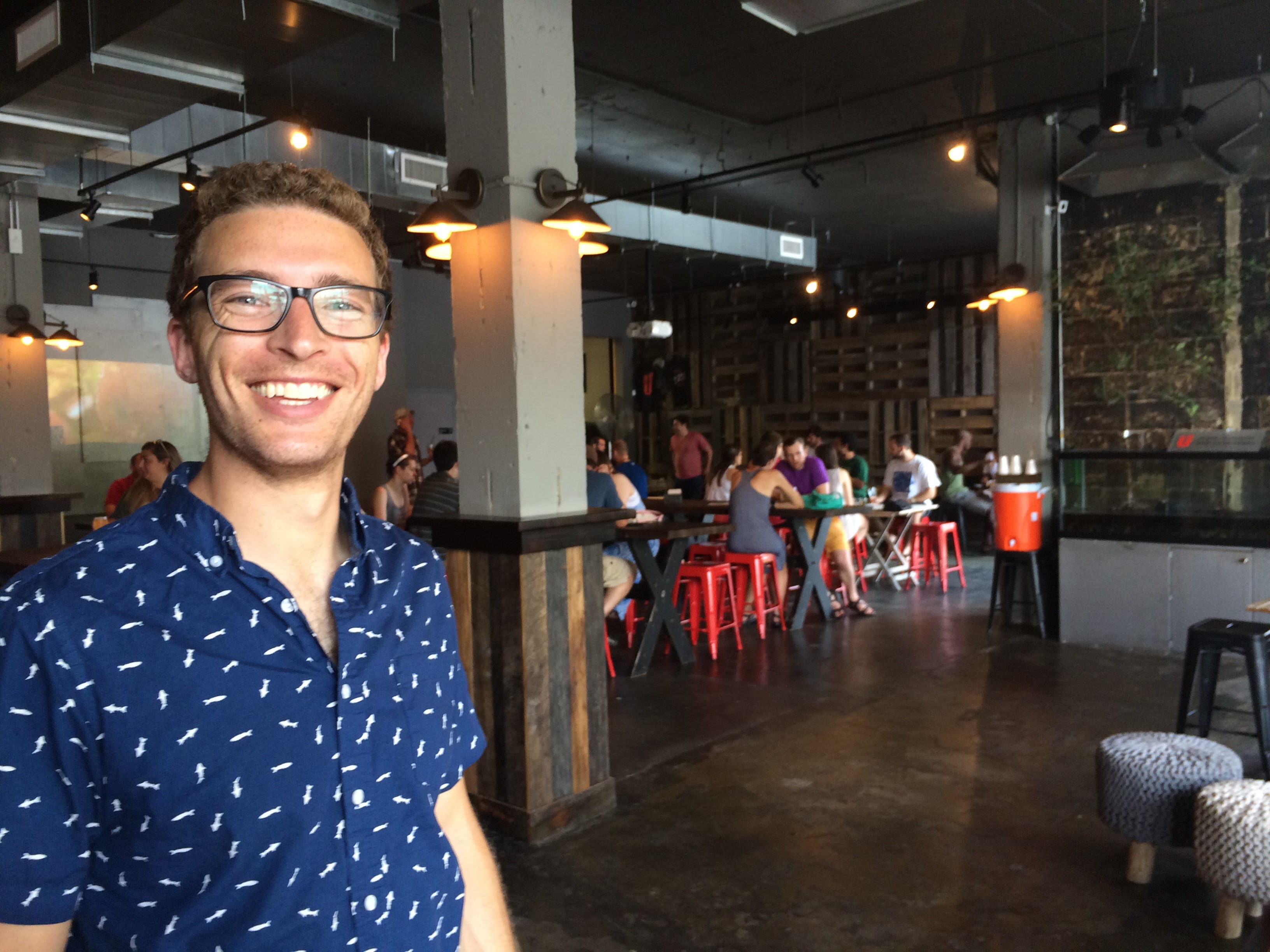 Urban Tree Cidery  has been gracing Atlanta's Westside since it opened in the summer of 2016. It is located in an industrial lot on a two lane road which aspires to be a parking lot during rush hour. Despite the less than ideal location, the inside of the cidery is covered in exposed wood, candy red stools and other hip decor. They even had little apple trees growing in a terrarium. Visitors to Urban Tree can enjoy cocktails, pints of cider or beer and food from a rotating cast of food trucks. Urban Tree manages to avoid Georgia's stone-age liquor legislation as the cidery grows 40% of its own apples, classifying it under a Georgia Farm Winery license.*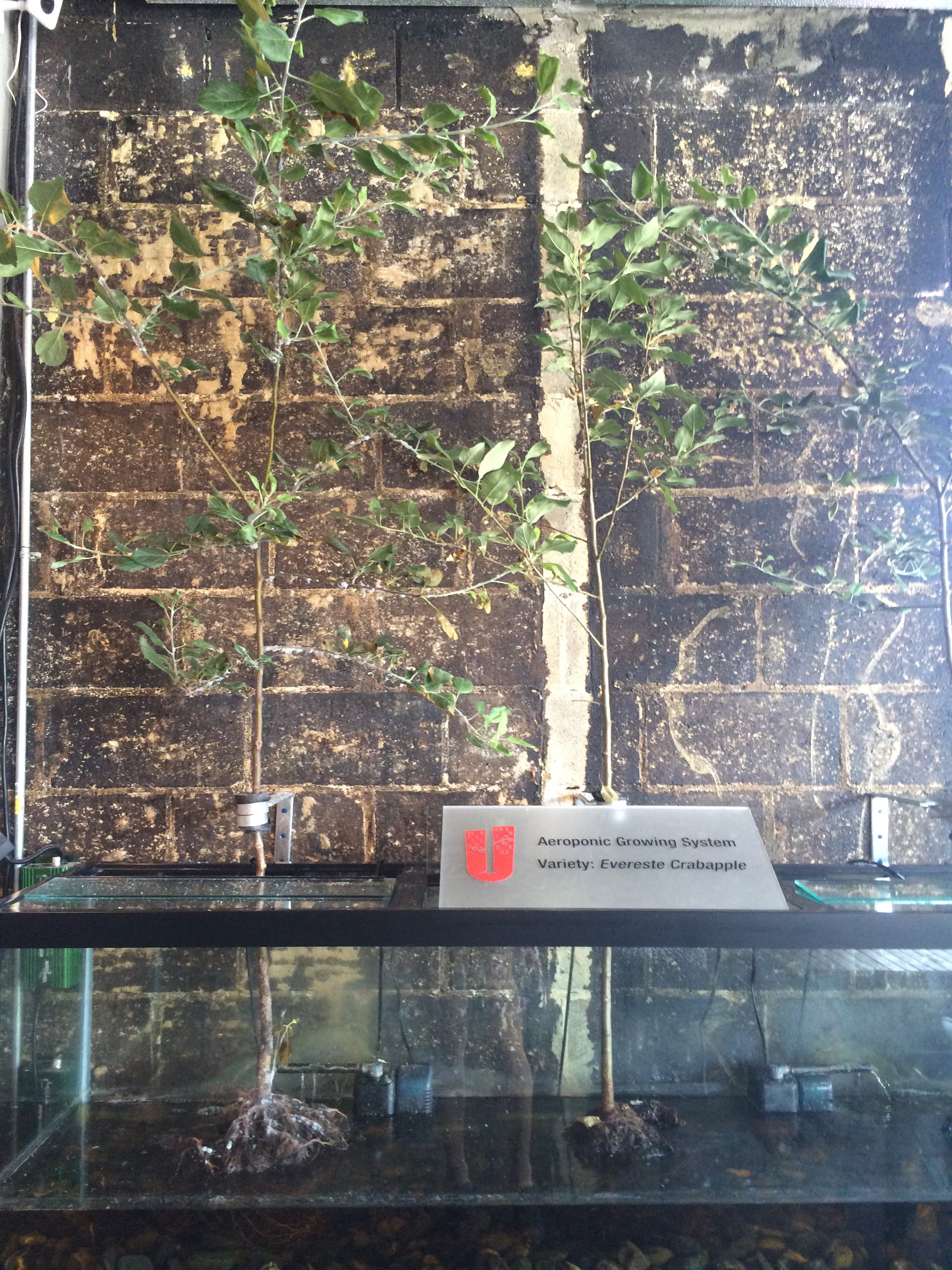 The cocktails looked tempting but we decided to stick to the classic flight of ciders: original, classic and barrel aged. As well, Urban Tree was offering a seasonal peach cider when I visited. Cider usually reminds me of my Stongbow chugging years, but not here. Each style of cider had its own distinct taste.  If you have a sweet tooth, need a break from beer or just want to remind yourself of what normal liquor laws look like, swing by Urban Tree Cidery for the perfect fall treat.
*Read more about this madness from Atlanta Magazine.
---

Classic
Cider / 6.5% / ? IBUs
Be sure to bring your toothbrushes while enjoying this incredibly sweet cider. A strong mead/honey flavor was in this one and the four ounce taster was about all I could finish. If you ever wanted to drink your marinade, this ones for you.
Final Score: two rounds of vigorous flossing.





---
Rum Barrel-Aged
Cider / 6.5% / ? IBUs
It appears that barrel aging cuts the sweetness of the cider down to more of my liking. It's nice and bubbly but not over carbonated. The rum flavor is subtle, with the spiced flavor coming across stronger then the boozy flavor.
Final Score: Three out of five crockpots mulling cider and cinnamon.





---
Sweet Heat
Cider / 6.5% / ? IBUs
Often I can dislike a good beer because I am simply not in the mood for it. Some of these super sweet ciders rubbed me the wrong way for exactly that reason. Other times, I can be swept off my feet by something I never knew that I needed. Sweet Heat was that for me. This cider tastes like a ginger boozy breakfast smoothie. I wish it was socially acceptable to start off every day with one of these.
Final Score : Four out of five 8 AM meetings would be greatly improved.