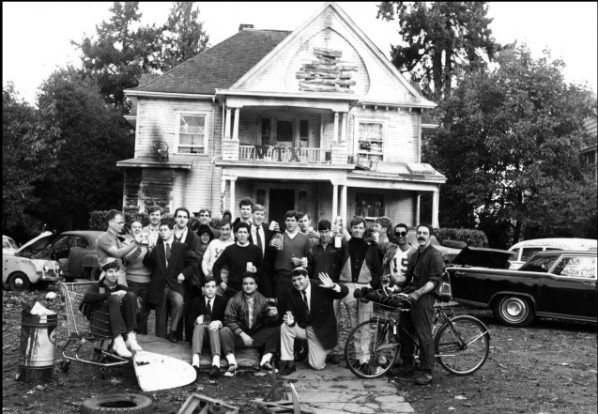 Katy

: Is this really what you're gonna do for the rest of your life?


Boon

: What do you mean?


Katy

: I mean hanging around with a bunch of animals getting drunk every weekend.


Boon

: No! After I graduate, I'm gonna get drunk every night.
 -Animal House, 1971
The classic college comedy Animal House was filmed at the University of Oregon. It's the same institution I visited this June to congratulate my sister as she graduated. Her plans for post college life are a little different than Boon's but her enthusiasm for her school and state match that of the Deltas throwing a toga party.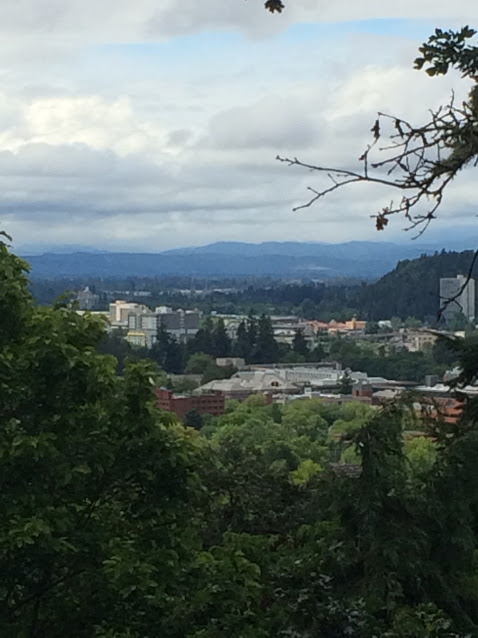 I went to Oregon State University, the school with a country music listening, combine driving image opposed to Oregon's conflicting image of a stoner wearing nothing but Nike. I have forgiven my sister for her choice of school, being of the mindset that state pride goes before school pride. Moving to SEC country has certainly helped me cheer for Oregon, unless they are playing Oregon State of course. Football aside, University of Oregon is a great school and I am so proud of my sister's success.
Eugene, home of the University, is a  small town of 160,000 two hours south of Portland. Known as Track Town USA, Eugene has a special place in Oregon lore thanks to Bill Bowerman, Phil Knight and Steve Prefontaine. As I have recently started to define myself as "a runner", this trip to Eugene helped me appreciate the  city more than I had in the past. Sure Oregon is 65° and misting nine months out of the year but that's perfect running weather. After a great run, a visitor to Eugene has no shortage of options to quaff a local pint. Eugene has thirteen breweries. That is three more than the metro Atlanta with triple the population. We decided to visit the best known brewery in Eugene—Ninkasi.
Started in 2006, Ninkasi is a widely distributed brewery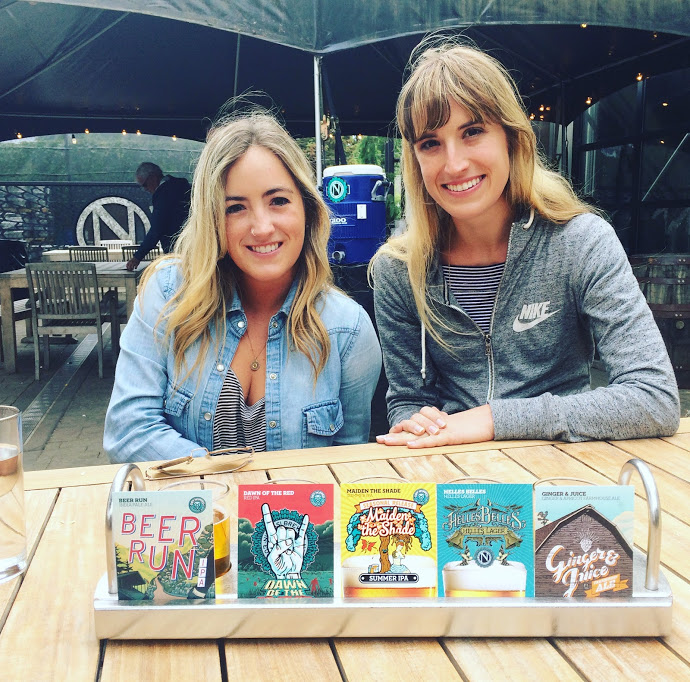 best known for their super hoppy Pacific Northwest style IPAs. Using water from the local river and Pacific Northwest hops, Ninkasi helped define the bitter IPA style which dominated craft beer in the 2000's. In addition to being an IPA powerhouse, Ninkasi funds local artists and athletes, runs a recording studio and is home to two full-time welders who design and create each Ninkasi tap handle by hand. During our trip to the tasting room my family and I sampled fresh-pulled flights while huddled around the outdoor fire pit. Overcast with a pint of IPA, it was a textbook Oregon afternoon.
I enjoyed my brief visit to Eugene. Watching my youngest sister and her classmates  walk across the stage at Matthew Knight Arena filled me with excitement about what they will achieve and where life will take them. Wherever my sister goes next, I know she'll look fondly on her time living in Eugene and will take with her the spirit of Delta House, just hopefully not their taste in beer.
---
D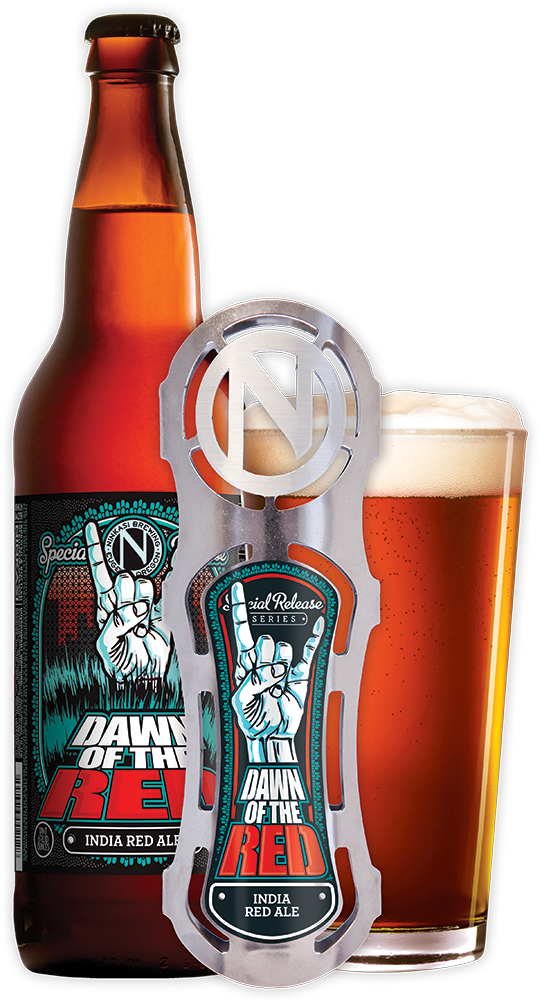 awn of the Red
Red IPA or Red Ale / 7% / 66 IBU
This juicy, almost fruity IPA was the favorite of the new graduate/ Eugene local. Thanks to the successful marriage between the IPA and Red Ale styles, the high ABV this beer never burned or felt too bitter. An approachable and enjoyable beer.
Final score: five out of five unicycle riding locals





.
---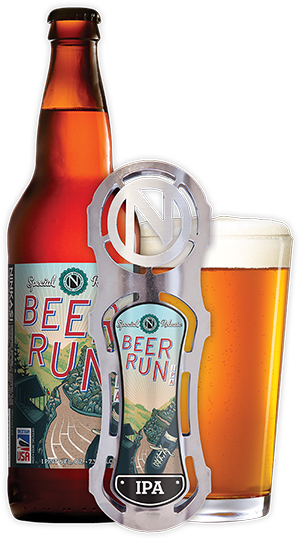 Beer Run
IPA / 7.3% / 80 IBU
How could I not be interested in reviewing a beer which pays homage to running? Not only that but I am continually impressed by the quality of Nikasi's IPAs. Not too boozy, not too bitter, but loyal to the style. This was a crisp, classic IPA with a floral nose and smooth finish.
Final Score: Four out of five undercover Beavers fans





---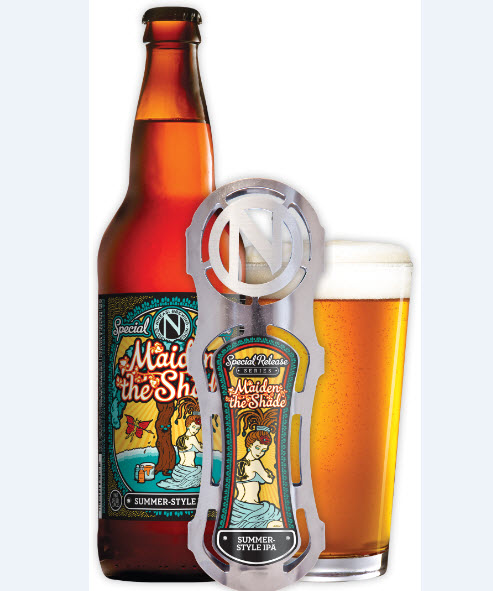 Maiden The Shade
IPA / 6.8% / 72 IBU
This was a fun beer to drink thanks to its bright hoppy citrus flavor. I tasted tangerine mixed in with a lighter malt finish. This summer seasonal might have been too heavy for an Atlanta summer day but clicked in Eugene.
Final score: five out of five viral Puddles videos