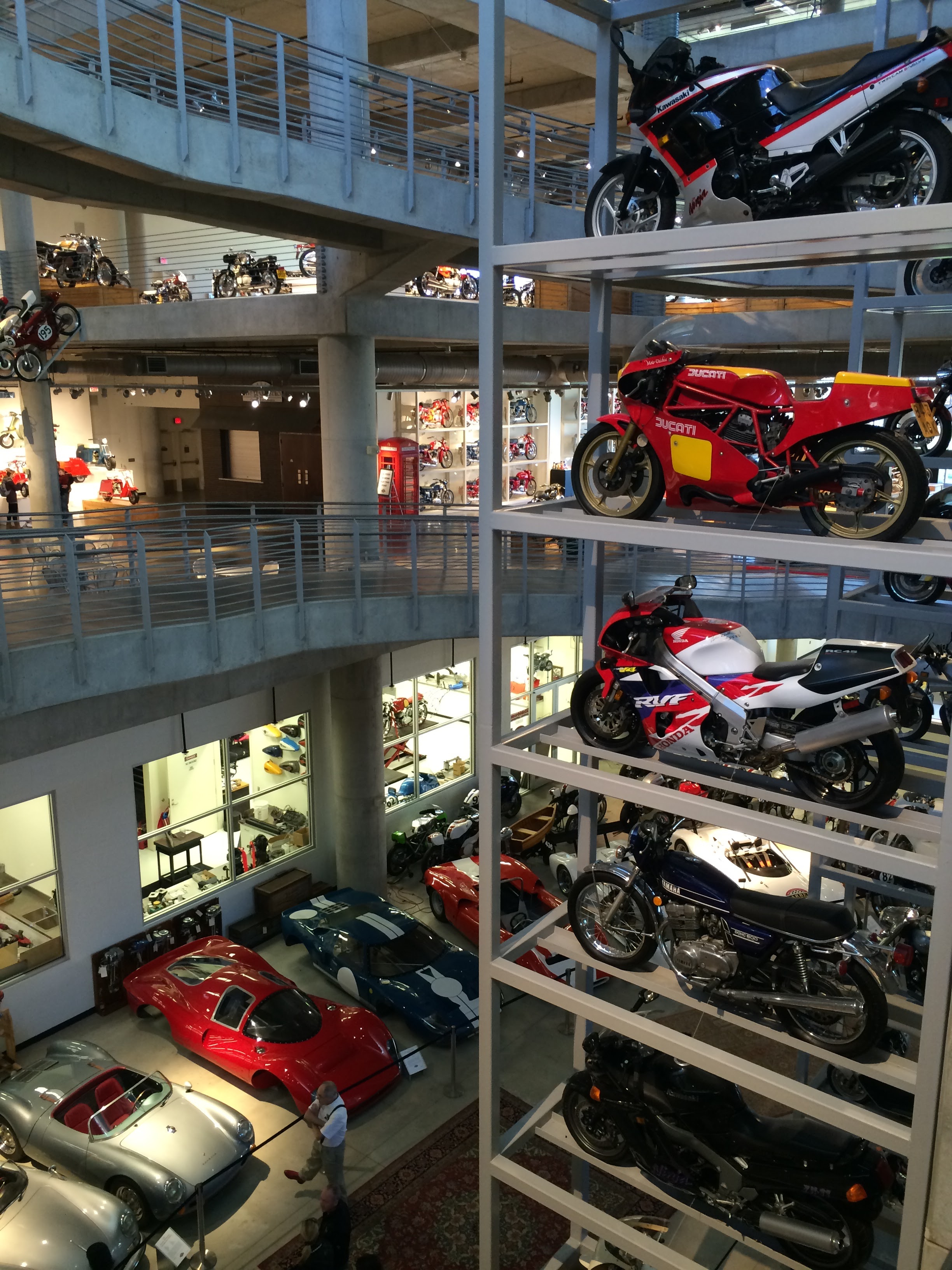 Did you know that Birmingham, the capital and most populous city of our neighboring state, is only a two hour drive from Atlanta? I knew that it would be impossible to beat our trip to Asheville last Martin Luther King Day Weekend, but I still wanted to get out of the city. I emailed the city's four breweries about my arrival, begged Eric to drive in a fossil fuel functioning car, and left for the B-Ham (nickname not of my invention) on Sunday afternoon. The plans were to spend the night which would allow us to enjoy the breweries without having to worry about driving. I was also excited to spend MLK at the Birmingham Civil Rights Institute.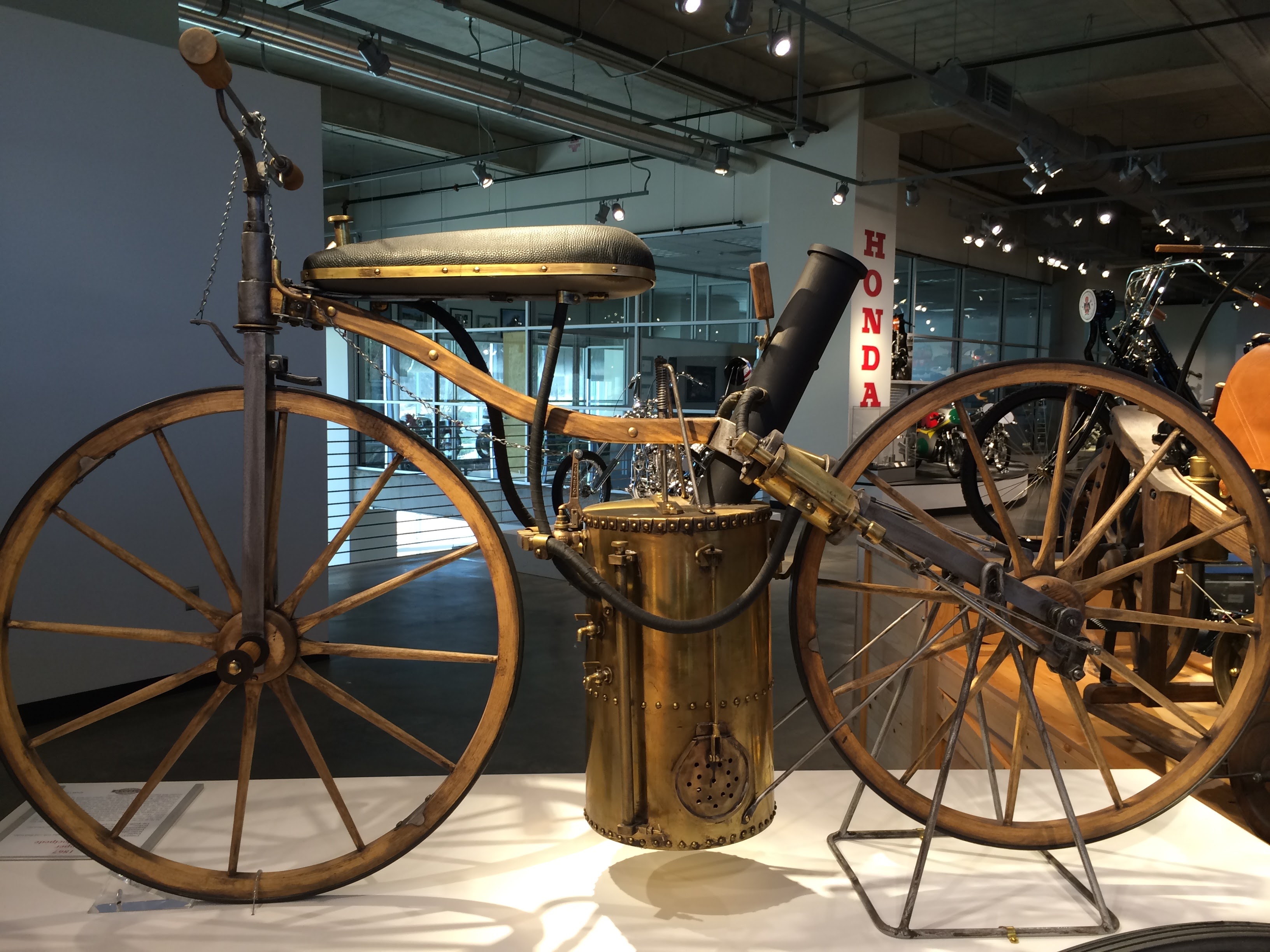 Like many people compelled to travel, I spend a lot of time looking up attractions before I arrive.  When I was looking into Birmingham one attraction stood out as a crowd favorite. With over 500 reviews and a perfect score on Trip Advisor, The Barber Vintage Motorsports Museum seemed like a good first step into the city. Sure, I knew that I wasn't the ideal audience for this museum the moment I say the featured review of the place was simply titled "Interestin".  Other than a cliché Thai moped crash, I have never driven a motorcycle; I do however appreciate a nice museum on almost any topic.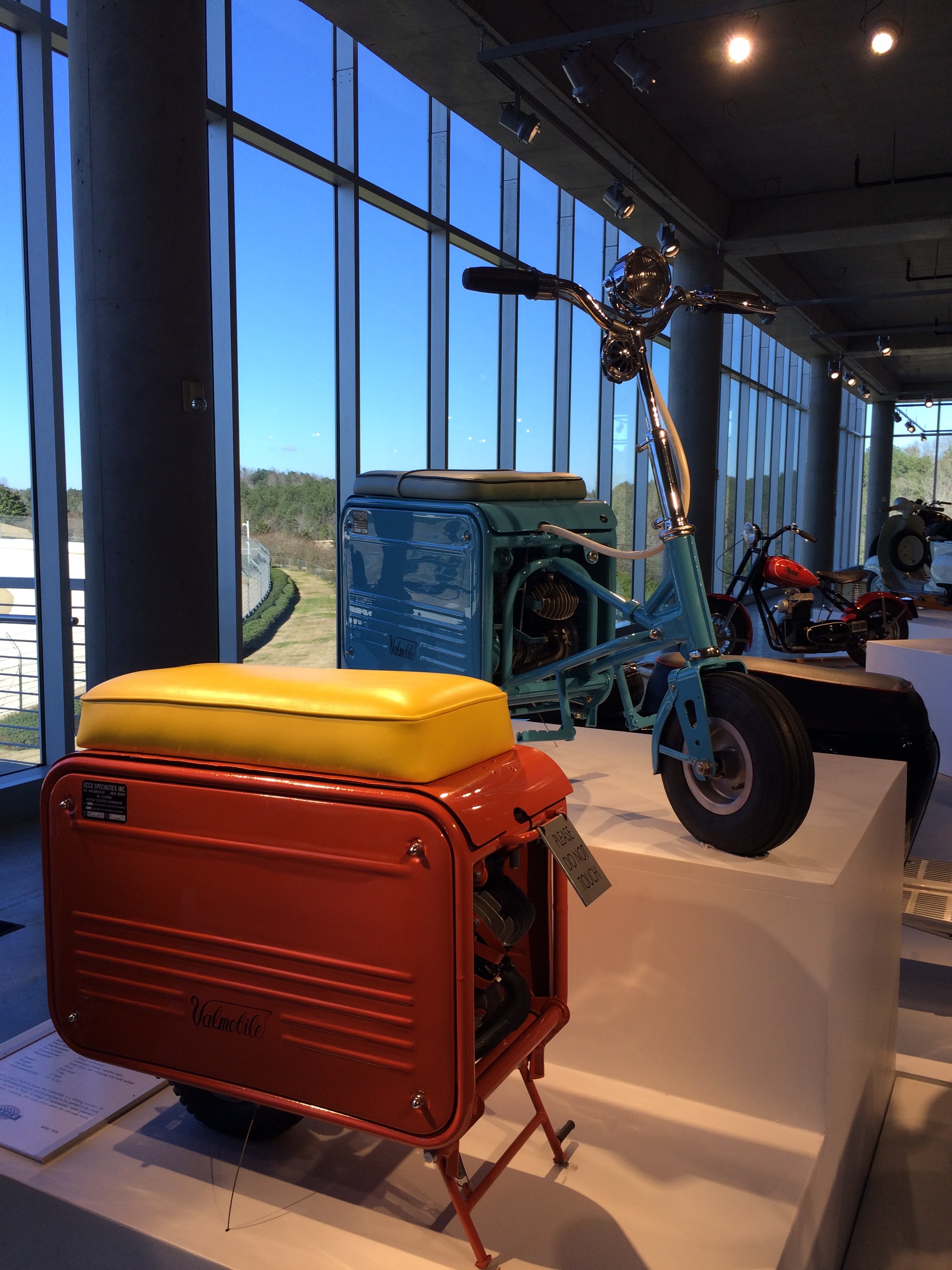 The Barber Vintage Motorsports Museum contains over 1,400 unique cars and motorcycles.  Currently holding a Guinness World Record as the worlds largest motorcycle collection, the museum sits in a massive five story building that overlooks a test race track. The Museum is very impressive with a large central elevator which visitors ride to the top and then explore the collections in a downward spiral. My favorite collections were the first motorcycles powered by miniature exposed steam engines with gas headlights. I also have a soft spot for any bike with a side car. Other highlights of the museum included: Mario Andretti's Indy cars, a futuristic mono-wheel bike, 1960's spy cars James Bond would lust over, and my favorite, the Japanese cooler that turns out into a moped. Ultimate chick magnet.*
The museum was a fun place to spend a few hours although I wouldn't rank it as highly as its die hard fans. I wish the collections would have been displayed with a narrative focus telling the story of the evolution of motorcycles instead of being laid out by decade. As we left, Eric and I drove past a massive sign for a Bass Pro Shop; little did I know that I would return to Leeds, Alabama in just a few hours.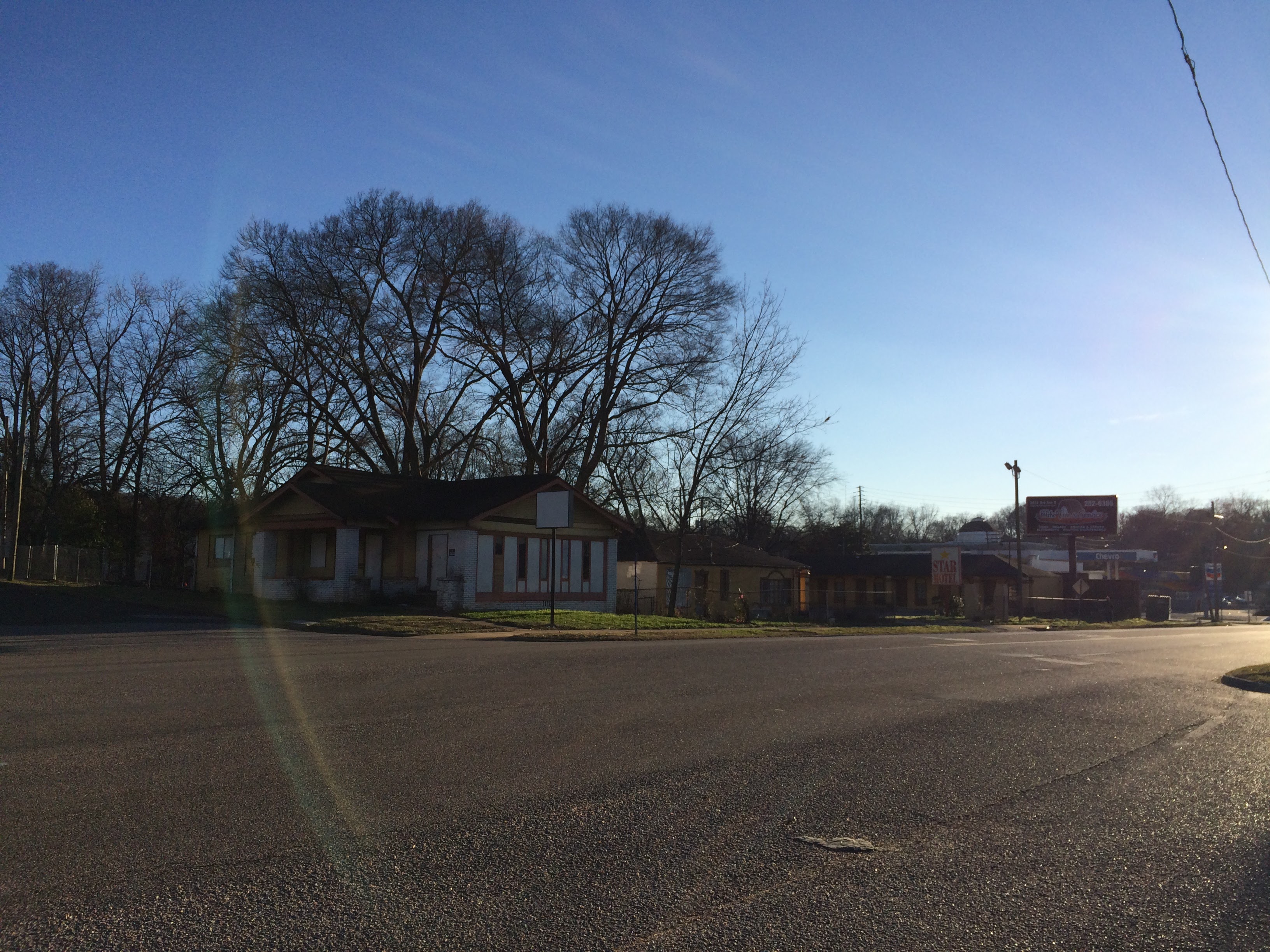 After eating a decent middle-eastern restaurant, Eric and I started to explore Birmingham. It was deserted. Everything in Downtown looked to be at least 60 years old, and not in the cute, vintage way.  I live in Atlanta and am well aware that a city's downtown often doesn't represent its best. I went to the internet to learn that the Avondale District is a hipster neighborhood of Birmingham. As you can imagine, we fled there immediately. The Avondale District is cute, with a nice city park and trendy restaurants running along the two blocks leading to the park. Unfortunately, that about sums the place up. The coffee shops and bars are surrounded by empty, decaying homes. I did feel like the place had potential, but more in a long term gentrifying way than a for a tourist. Eric and I walked around the park for a while before the cold drove us into Avondale Brewery. The brewery was packed which was honestly a relief from the ghost town we had experienced earlier. The bartender was incredibly busy dealing with a large stream of customers and two very suggestive and rude men who sat at the end of the bar. When I visited Huntsville, everyone was polite and friendly. Birmingham in contrast came across as brusk and rude. The people here didn't make me feel welcome or wanted in any way.  When I finally bought my sampler, Eric and I sipped the disappointing selection of beers in silence. It was clear that neither of us wanted to spend the night here.
"Where do you think is the largest Bass Pro Shop in the world?" I asked thinking of the monolithic sign we drove past on the way here.
"Texas?" Eric guessed. I looked it up to learn from wikipedia to discover that the worlds largest Bass Pro Shop is 150,000 square feet and located in Leeds, Alabama. I showed this to Eric and we nodded. We managed to squeeze in 45 minutes before closing to explore the handgun selection, a faux shooting range, My First Camo collection and the two story fish tank / waterfall topped with a taxidermy of two stags fighting.  It might be a bad sign that this was the highlight of our trip. Consider this city crossed off our list.
*Maybe.
---
Battlefield IPA by Avondale Brewing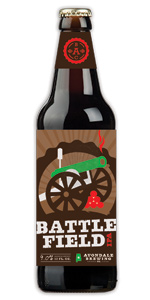 IPA / 6.8% / 62 IBU's
Avondale's mainstay IPA is extremely floral. Despite the 62 bittering units, this beer had very little bite. It was more like a wheatgrass shot than a beer. I wanted more bitterness and more carbonation.
Final score; one out of five disappointing tasters.





---
Tart Plum Saison by Avondale Brewing
Saison / 4.5% / ? IBU's
This was my favorite beer of bunch. The sweetness of the plum matched perfectly with the sourness of the saison style. It was like a pleasant drinkable sweet tart. I would pick this up for a summer evening.
Final score; four out of five summer sours.





---
Belle Petite Saison by Avondale Brewing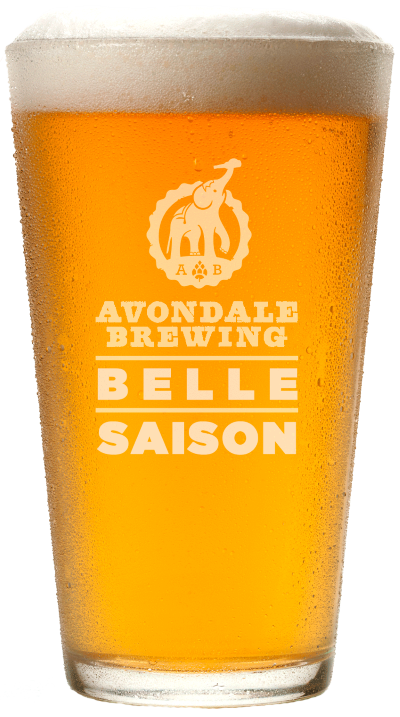 Saison / 4.9% / 25 IBU's
Every thing that the Plum Saison did correctly, was missed in this beer. Saisons have interesting funky sour flavor which in this beer came cross cheesy and soapy.  It wasn't something i'd drink again.
Final score; one out of five Alabama attractions.