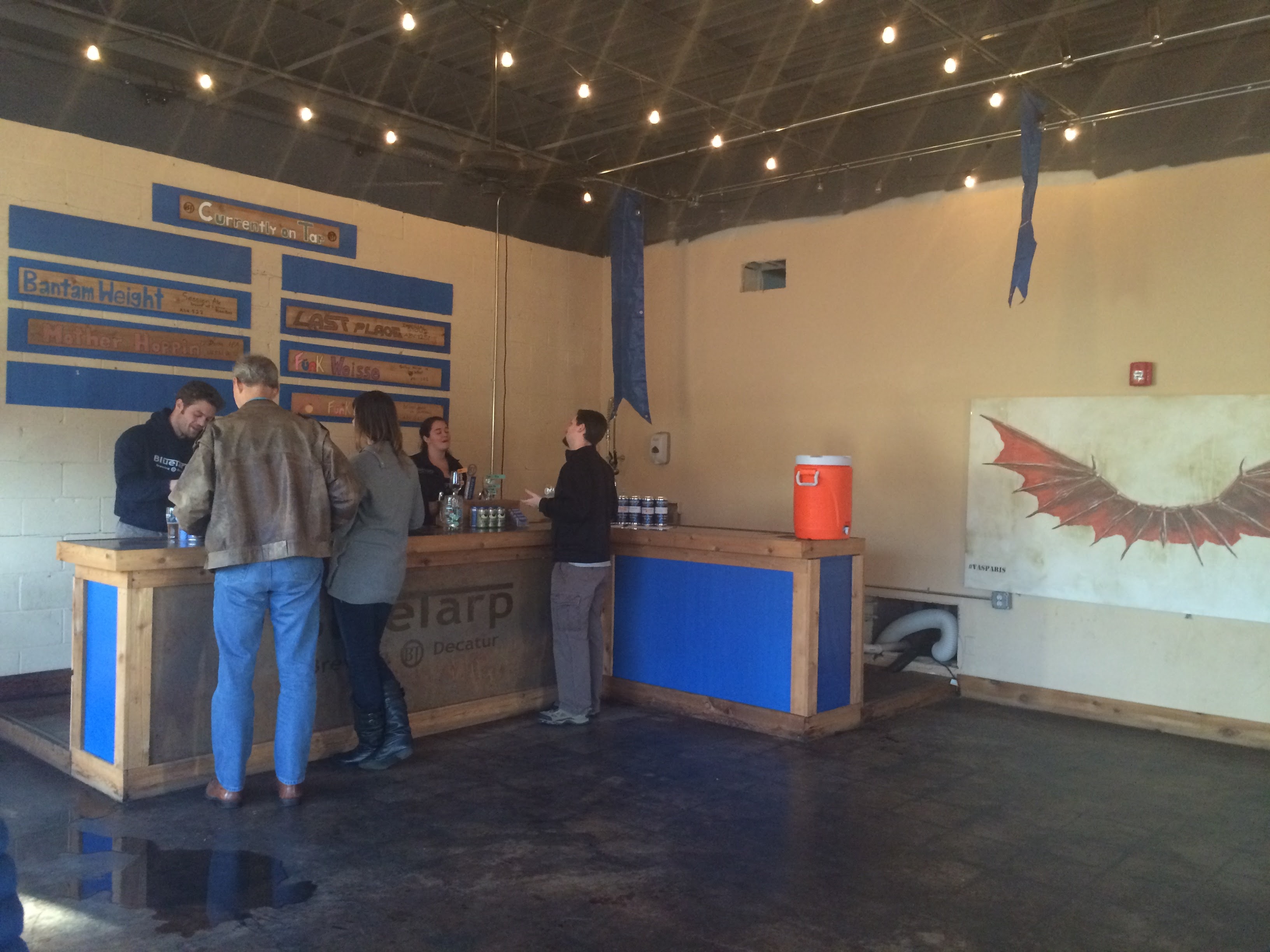 Decatur— for my readers not in the Atlanta metro area— is the older sister of Atlanta. She is the classy, married with a cushion-cut diamond ring, and has her future kids names and genders planned out. She enjoys going out once a month to an expensive restaurant with a celebrity chef's name on the menu. She used to live in town but she's almost 30 and it's really time to think about school districts, you know? This woman, lets call her Ocean, will be the first to tell you that she doesn't live in the suburbs, she lives in Decatur.
Even with all this shade being thrown, I like Decatur. I think of it more as a ritzy neighborhood within Atlanta; a leisurely stroll to Decatur Town Square takes less than an hour from my house. Not only is Decatur home to three breweries but the food there is no joke.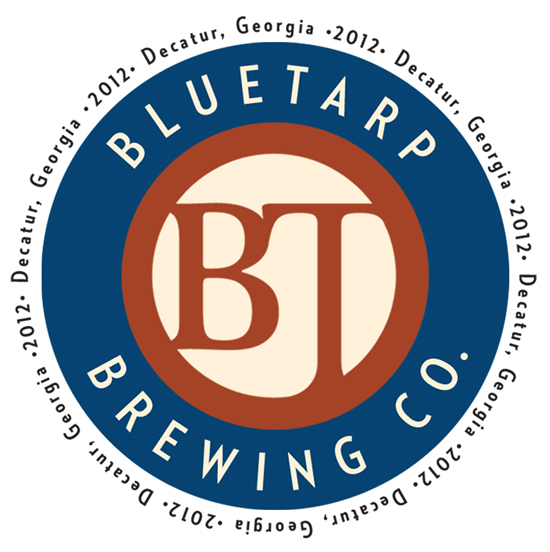 BlueTarp Brewing is located blocks from Decatur Square and was launched in 2012. BlueTarp cans can be found around Atlanta but I had never sampled any of their beers. This of course had to be fixed with a trip to the tap room. BlueTarp's tap room is a mid-size room with no frills and a concrete floor. There is a nice outdoor space with more room to huddle under heaters or — for the truly brilliant — have a pizza delivered. The tap room was busy but never felt crowded. I never had to wait more than a minute before spending my ticket on another sample. Another thing to note about BlueTarp is that they pour a true six ounce tasting. Often Atlanta breweries forced into the archaic tour system pour "tasters" all the way up to the top of the glass.  I personally like when a six ounce pour is enforced. Too much temptation (and volume) otherwise!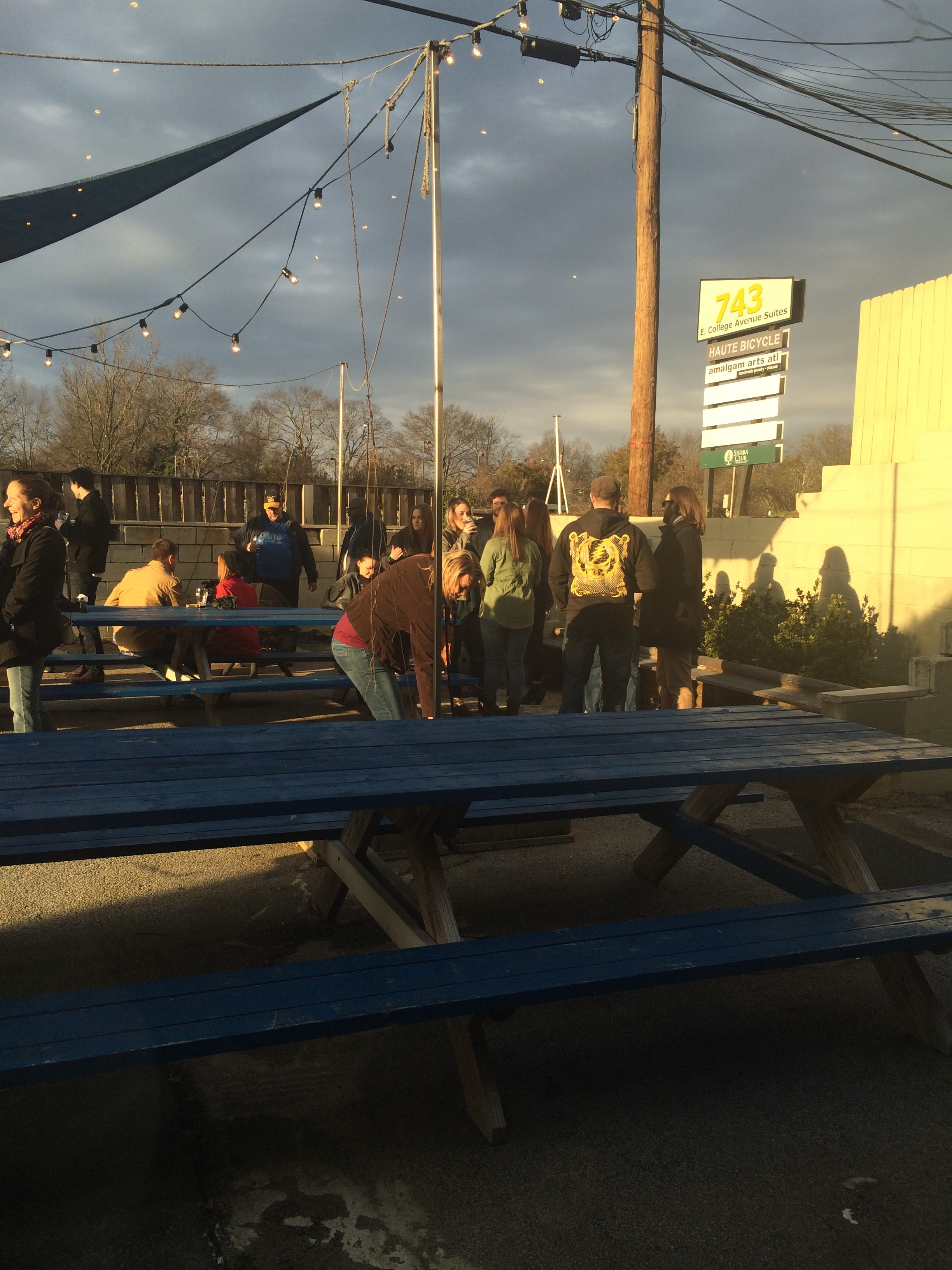 When we were visiting BlueTarp, they had five different beers on tap which I regret to say where all underwhelming. The stuff I really wanted to try was only being sold in a private tour / crowler* package. Maybe next time I will drop $14 for two crowlers to try their Dark Matter sour cherry imperial stout. Yum!
*A crowler is a 32 ounce take-home can which can only be sold onsite under the guise of a individual tour. Have I told you that I am sick and tired of Georgia beer laws yet?
---
Fünk Weisse by BlueTarp Brewing
Berliner Weisse / 3% / 7 IBUs
I enjoyed the first sip of this beer. When I stuck my nose in for a second time, I was blindsided by a strong cheese smell. It was a good effort but clearly something was off in the process.
Final score: one out of five Wisconsin inspired brews.





---
Grapefruit Fünk Weisse by BlueTarp Brewing
Berliner Weisse / 2.6% / 5 IBUs
This was a remix of the flagship Fünk Weisse which was mixed with grapefruit juice. It somehow works as the grapefruit covers up the cheesy smell. It is a prefect brunch beer or, at 2.6%, the perfect beer to drink all day while floating down the river.
Final score: three out of five is it summer yet?





---
Bantam Weight by BlueTarp Brewing
Session Ale / 4.2% / 21 IBUs
Bantam Weight is BlueTarp's flagship ale. It reminds me more of an English style malt than an session. I found this beer to be too heavy on the malt with a bitter aftertaste.
Final score: two out of five games of connect four.





---
Mother Hoppin' by BlueTarp Brewing
Imperial IPA / 10% / 93 IBUs
One of the stronger beers on tap that day, it had caramely hops which is different then the bitter floral west-coast style IPA that I am used to. This beer never tasted like alcohol despite having a high ABV percentage. This beer was my favorite of the night but it wasn't enough to encorage me to return to BlueTarp in the future. There are plenty of new breweries to try, yes even in Decatur.
Final Score: three out of five luxury baby strollers.