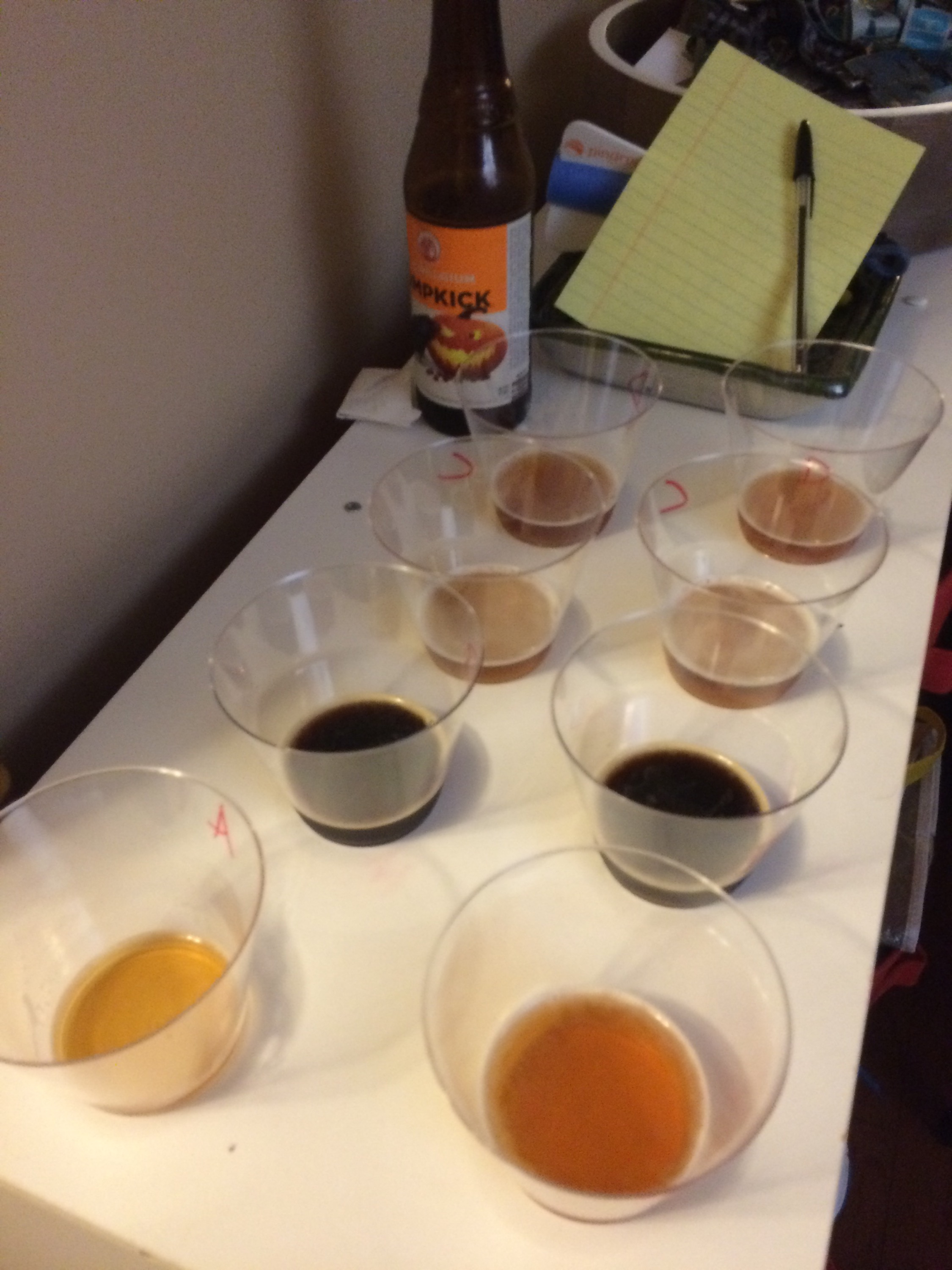 Fall in Atlanta is the greatest. I get to be as basic as possible while the temperatures stay in the 70s. The things I like about fall can divided up into: Halloween, football, and overdosing on pumpkin spice. While the parts of fall I don't like—cold weather, shorter days, pants—remain banished until later in the year. Thank you Georgia.
If you clicked the link above, you received a gentle warning about what season it is. That's right, it's decorative gourd season. In honor of what is sure to become a national holiday, my friends Matt and Katherina threw a pumpkin beer tasting party. Everyone was  encourage to bring a different type of pumpkin beer and some sort of pumpkin snack. All of which are available at my local Trader Joe's.  This might be a good time to share the list of pumpkin Trader Joe's products I have purchased this month: canned pumpkin, frozen pumpkin waffles, pumpkin oreos (x2), pumpkin pancake mix, pumpkin snack bars, pumpkin instant oatmeal, pumpkin butter (x3), pumpkin bagels, pumpkin soup, pumpkin toaster pasties, and pumpkin tortilla chips with pumpkin salsa. The last two were for the party. I don't want you fine folks at home to think I have a problem or something.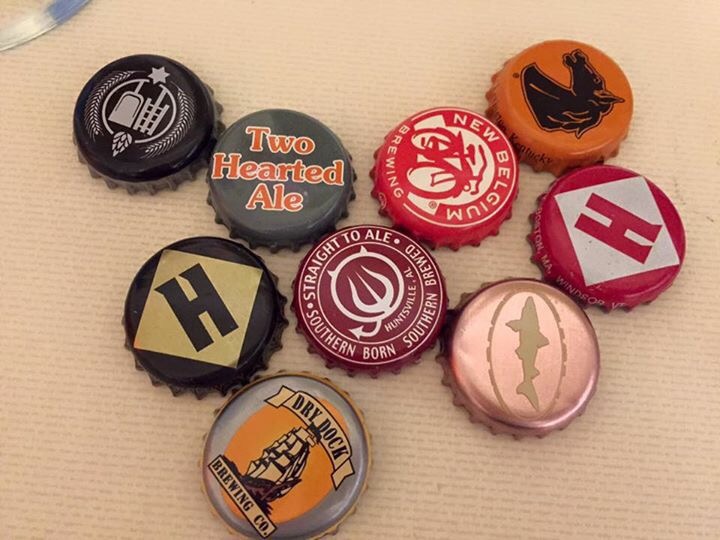 The pumpkin beer party consisted of blind samples of 12 different pumpkin beers from all over the country. If there is one thing that I took away from this party is that nobody really likes pumpkin beers and when it comes to blind tastings, the more confident you are, the harder you fall. A few fellow beer geeks pointed out that the beer I brought to the kitty, New Belgium's Pumpkick, was their favorite. However, when the samples where revealed they discovered that they didn't pick it out in the line-up. This might have been because everyone's tongues were coated in a cinnamon-nutmeg haze or perhaps, pumpkin beer's cloying malty sweetness is enough to give anyone flavor confusion. At the end of the night a vote was taken and Dogfish Head Punkin Ale was the standout winner. The beer that fell to the bottom of the rankings was Aviator Brewing's PumpkinBeast. One of the best quips of the night was that PumpkinBeast tasted like someone tripped and knocked a bottle of pumpkin pie spice into a glass of Miller Lite. Those are fighting words in the land of beer greekery! After a full night of multiple gourdgasms, I swore off pumpkin beers for life, or at least a few weeks.
Below I review a few of the stand out beers, but if you are interested in the full list that we sampled, connect with me on Untappd.
---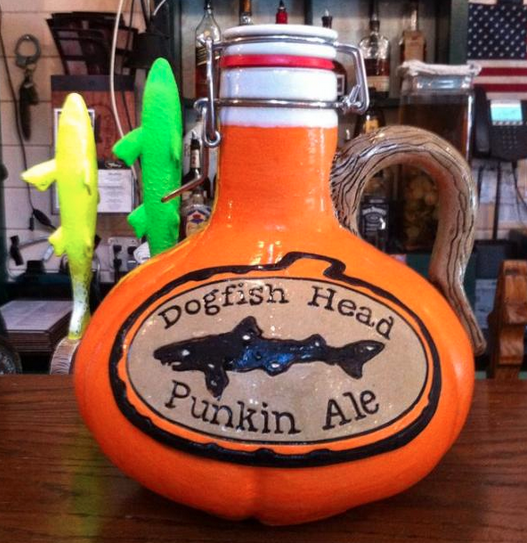 Punkin Ale by Dogfish Head Brewery
Pumpkin Brown Ale /  7% /  28 IBUs
This beer has a lengthly pedigree. It won its first prize in 1994. This beer was a real crowd pleaser with its heavy spiced flavor and light mouthfeel that never became cloying. Nobody wants to taste pumpkin in their beer, so the lack of gourd flavor worked in this beers favor.
Final score, three out of five bottles of allspice.
---
Kentucky Pumpkin Barrel Ale by Alltech Lexington Brewing and Distilling Co.
Pumpkin Ale / 10% / ? IBUs
In my blind tasting notes I wrote, "boozy, spiced, sweet burn". Boozy was underlined as that was the overwhelming flavor of this beer. Kentucky Pumpkin Barrel Ale is clearly aged in bourbon barrels. I am fairly confident that they leave a generous amount of bourbon in the barrels while they age the beers. This was a cult favorite among some of the party members. The spice and the vanilla balanced nicely with the strong bourbon flavors. This beer would be a great choice to sip with a full flavored meal. It wasn't a good choice to shoot after eight other samples.
Final score; two out of five boozy barrels.
---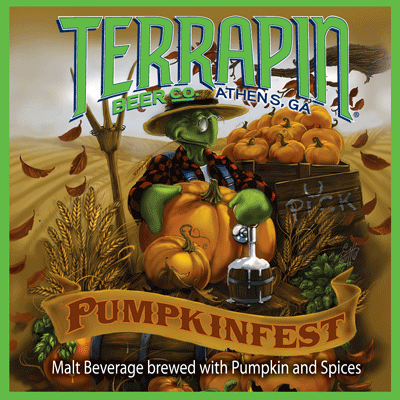 Pumpkinfest by Terrapin Beer Co.
Pumpkin Lager / 5.5% / 23 IBUs
This beer proved to be my favorite of the night. I wrote that it was crisp with a light flavor of pumpkin richness. The brewery brags that real pumpkin is added to a German style ale. The pumpkin and spice flavor isn't forced. This was the only beer of the night which was a pumpkin lager instead of a pumpkin ale. The lack of heavy malts won me over.
Final Score; Four out of five PSLs.*
*Pumpkin Spice Lagers