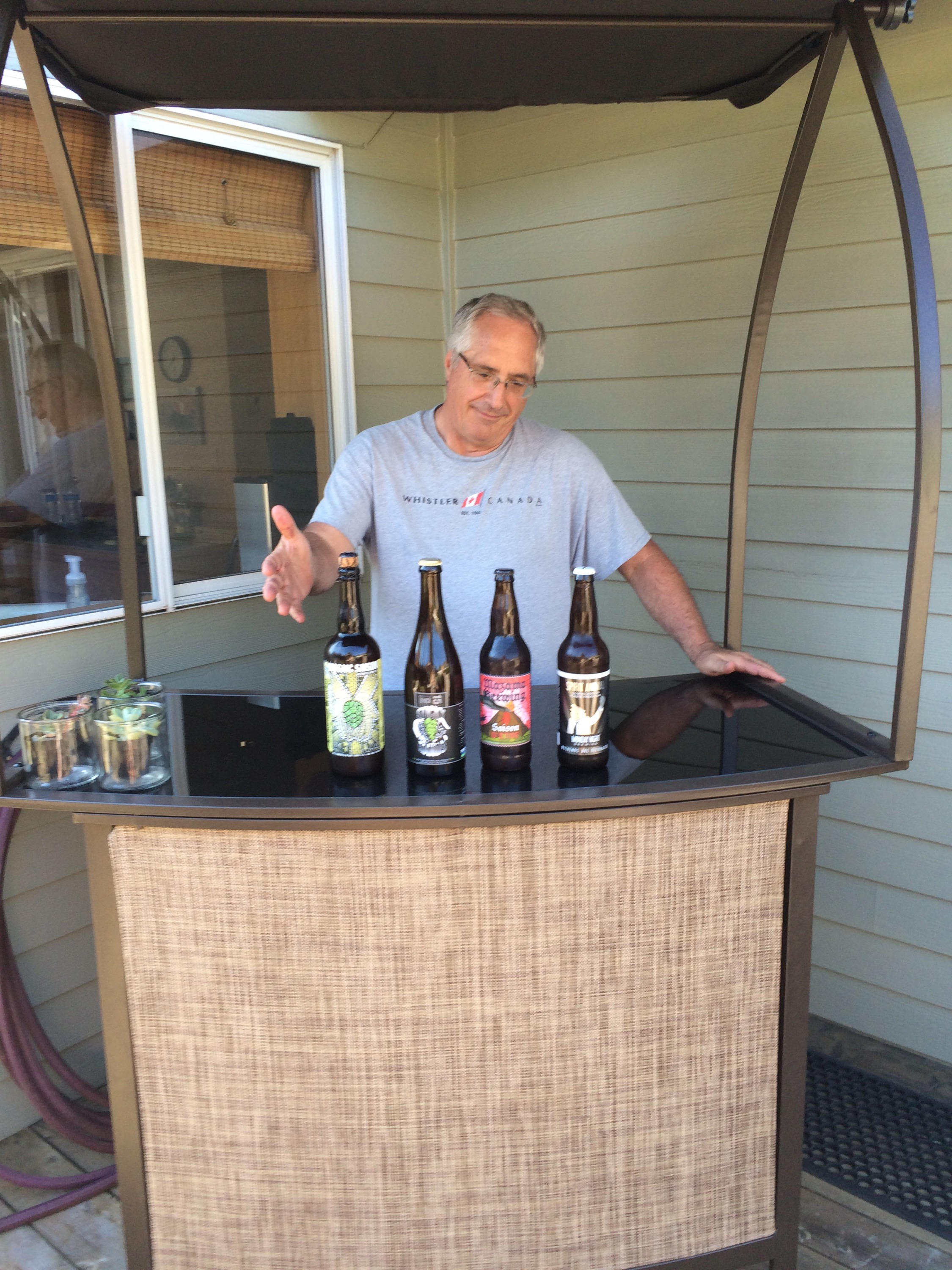 Last week I was on vacation visiting home: the flawless City of Portland. Sure, I might be a bit biased but the city of Beervana is becoming a destination of its own. It was hard not to compare Portland with Atlanta during my trip. Sure, Atlanta has pleasant weather, great culture, and an exciting nightlife but what this city lacks is vistas. I've missed the ability to see large stretches of mountains and rivers. I've missed the tall trees and city parks.  I've missed the long days of summer. I've missed home.
I was back in Portland for exactly one week with a partner in tow and a very full schedule. I wanted to show off the best the Rose City has to offer. The beaches! The Mountains! The Beer! All that and more we managed to cram into a short visit.  Since you probably don't care about a bite-for-bite food diary of my trip (that's what Instagram is for!), I'll focus on our day trips and brewery visits.
Cannon Beach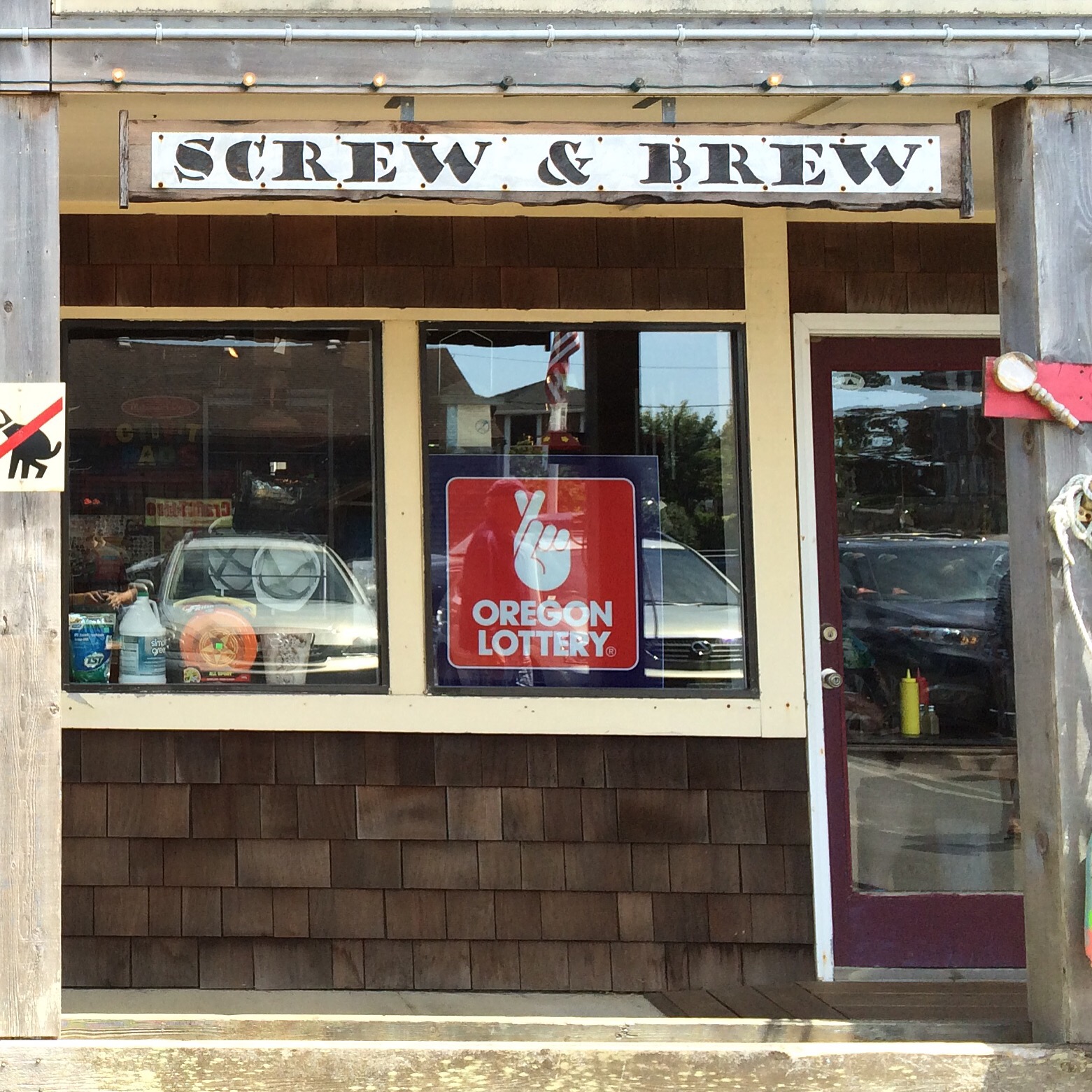 My favorite of the Oregon beaches, Cannon Beach is 90 minutes from downtown Portland. Despite the risk of being washed off the face of the earth, I wanted to show off our beautiful oceanside. The scenery is stunning, which is a blessing, as the surf is far too cold to enjoy. The water is so frigid that the soles of my feet felt like they were burning! The scenery of Cannon Beach is dominated by Haystack Rock, a 235 foot monolith which is home to sea creatures, sea birds, and dummies who think they can climb to its peak and then return before high tide.  The best thing to do at Cannon Beach is walk and enjoy the view. Eric and I walked all over the small town, stopping to get lunch at the local hardware shop. Yes, you read that correctly. My advice for visitors to the Oregon Coast is to skip Seaside, skip that damn cheese factory, and hike to Ecola State Park. The trail is easy to access from town and with a little persistence you can find yourself your own private reprieve: Indian Beach, which was nearly abandoned during our visit. Wikipedia tells me that Indian Beach was the site of Lewis and Clark's 1806 trek to see a beached whale, which is fitting, as Eric and I discovered a bloated seal carcass on that same beach! I believe that makes us both national heroes.
Paddling in Portland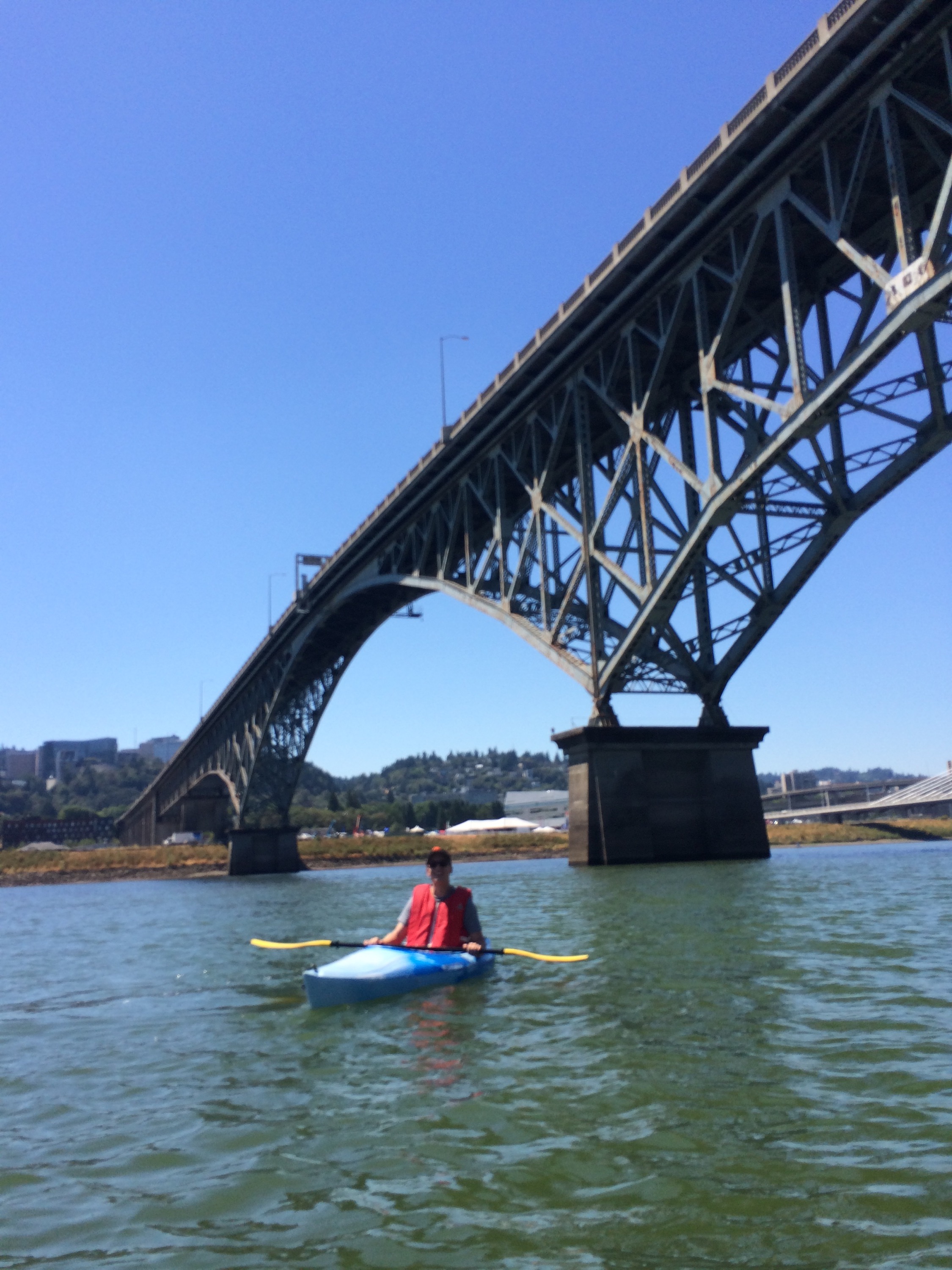 All great cities have a river and Portland is no exception. The Willamette River runs directly through Portland separating its gentrified downtown in the west and its equally gentrified east side. In the summer the Willamette is bustling with watercraft from jet boats to my parents' nine foot kayaks. The kayaks are a great chance to see the city from a different perspective. We put in at Willamette Park before paddling across the river and past a community of fancy houseboats. We paddled in the protected no-wake areas around Ross Island before moving north to the Marquam Bridge. One of the highlights was paddling right up to Oregon Museum of Science and Industries submarine.  It was the same one used in Hunt for Red October! On our way back we caught a free concert from the water as the music festival Project Pabst was ongoing. I don't think it was possible to have a more Portland afternoon.
Dog Mountain
Whenever someone asks me for advice on what to see and do in Portland, I always encourage leaving the city altogether. It's not that I don't love my hometown, it's that one of the most scenic places in the country is just a short drive away. The Columbia River Gorge is a 4,000 foot deep, 80 mile long canyon which separates Oregon and Washington. The Gorge is a National Scenic Area and the home of Bonneville Dam salmon runs, Hood River windsurfers, and exhausted hikers.  Eric and I decided to take on the Kalk family challenge of hiking Dog Mountain. I've been hiking this peak since I was in Middle School, with various levels of happiness throughout the years.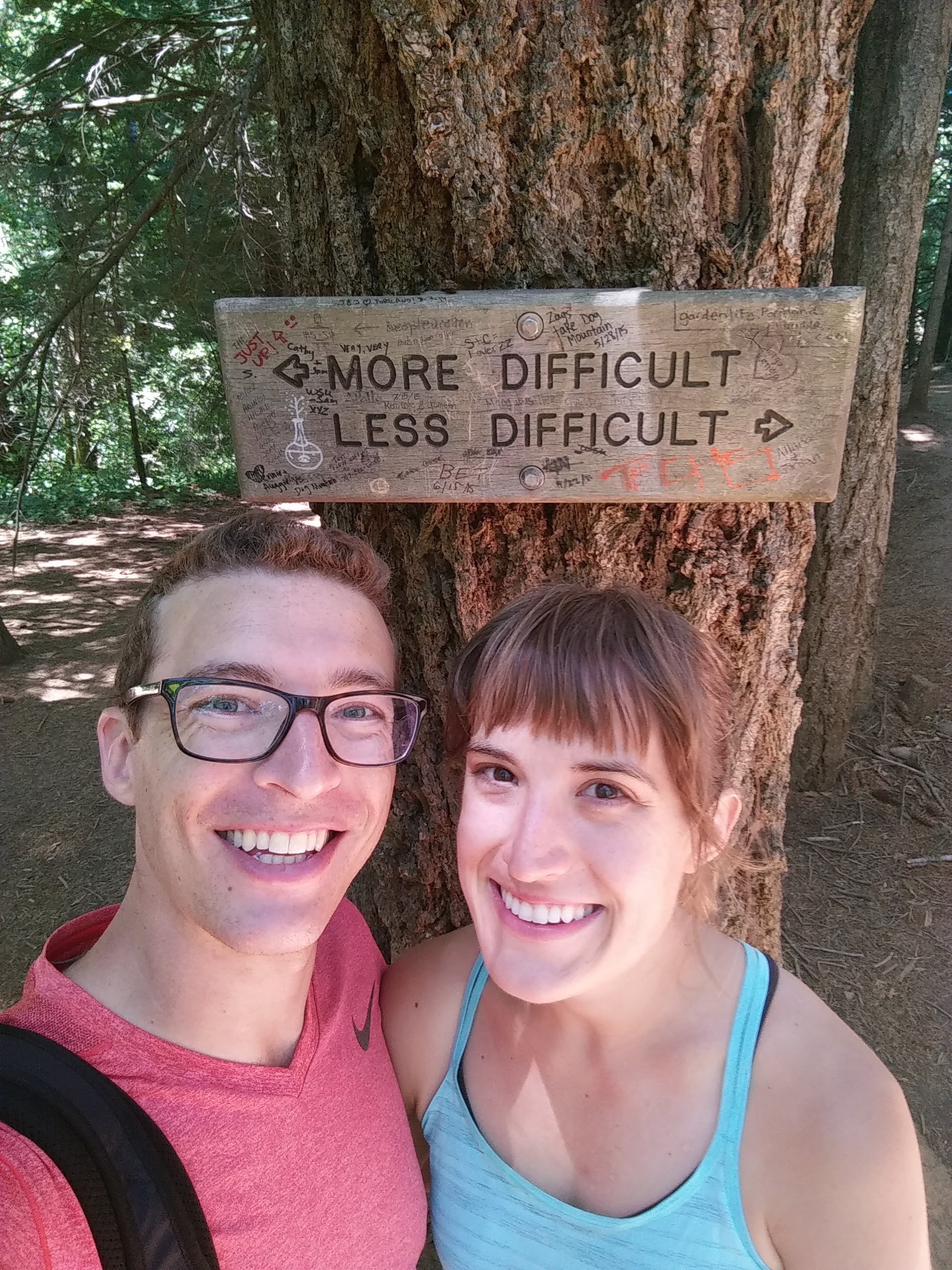 Dog Mountain is a seven mile loop with 2,800 feet of elevation gain on the Washington side of the Columbia River. The hike is famous for the wildflowers at the peak of the mountain which unfortunately we just missed. The hike was just as hard as I remembered and my legs burned from the endless switchbacks. The trail is well marked but at the rate Pacific Northwest plants grow, we had to force our way through the undergrowth a few times. The pain was worth it for the view from the top where you could see The Dalles, Mount Hood, and Mount Defiance. I miss wide open places like we have in the West. The view seemed to go on forever. After a grueling hike up Dog Mountain, I recommend a trip to the quiet town of Hood River and a visit to Full Sail Brewery. You can read more about Hood River on on this post.
Forest Park and Lomboc Brewery
Not every hike can be as epic as the mighty Dog Mountain. Sometimes a short walk through one of the largest city parks in the country to a brewery is the perfect way to spend a summer day. One of my favorite places in Portland is Forest Park. It stretches for eight miles and is over 5,000 acres of fern-filled forest. Park at the Oregon Zoo and then pick one of the park's many clearly defined trails and make your way into town by foot. My sister joined us for the walk, reaching from the zoo to Lompoc Brewery, to an adorable wine café, finishing at my personal happy place, Powell's City of Books. According to my geek-chic Jawbone UP, the entire journey took over 18,500 steps. I am firm believer in walking tourism! Especially if you stop to get a beer along the way.
Burnside Brewery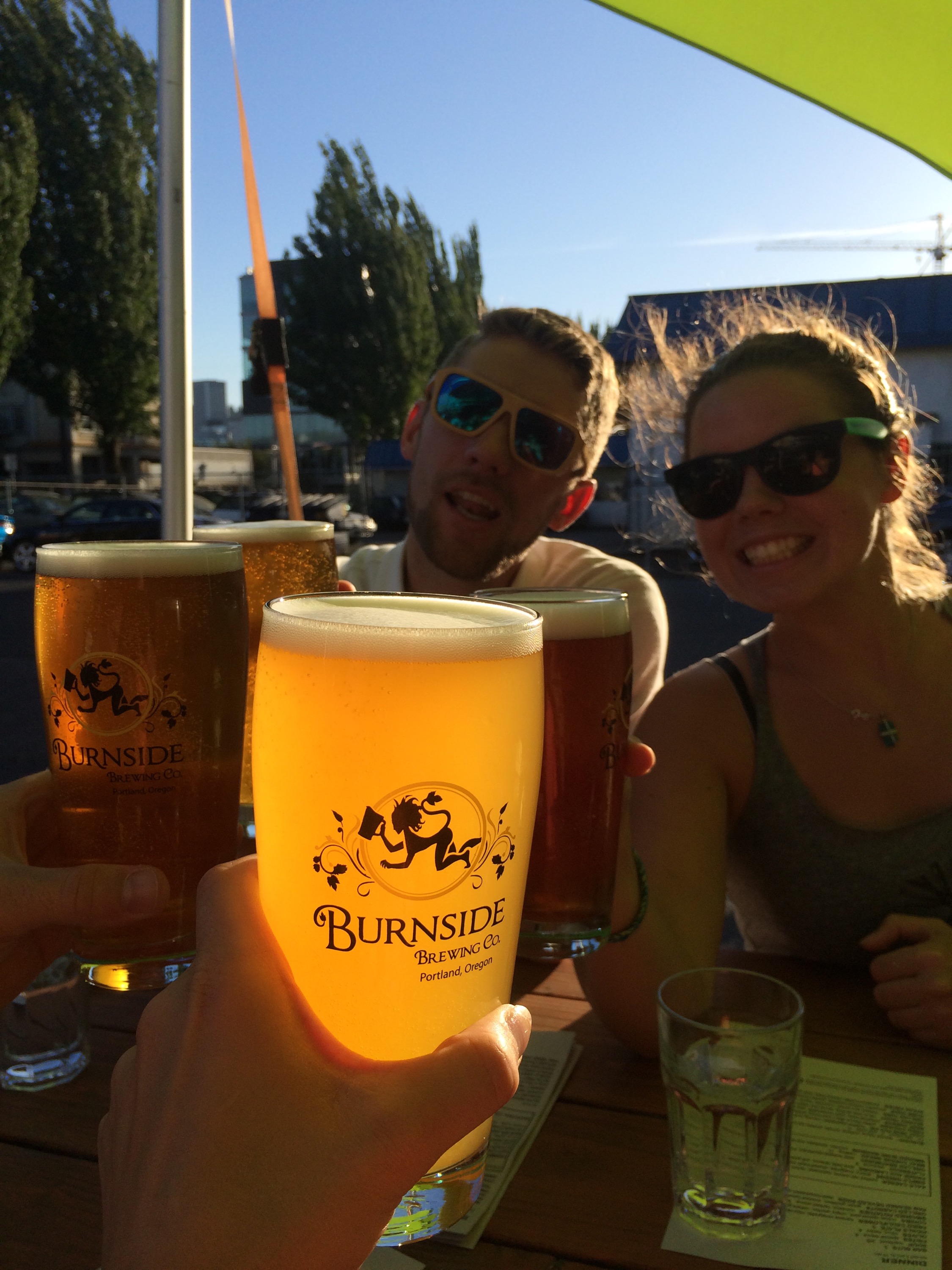 On a day with fewer beached mammals, we meet friends Jenna and Joe for a few beers in Portland's Eastside. I wanted to try new-to-me Burnside Brewery. Jenna is a fellow beer blogger whose blog Bitesize Brews is worth a read for anyone who is interested in Oregon craft beer. At Jenna's suggestion I ordered a "Sweet Heat" that combines the flavors of an apricot wheat ale with the heat of scotch bonnet peppers.  This beer won a gold medal at the Great American Beer Festival in 2012. As wonderful as the flavors were at Burnside, the real thrill was meeting up with old friends again. I am so lucky to have grown up in such a great city.
Be sure to check back next week when I share my visit to the legendary Oregon Brewers Festival!
---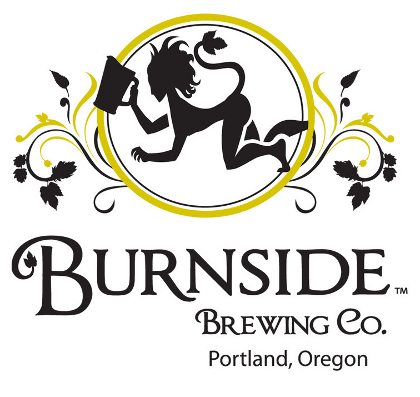 Sweet Heat by Burnside Brewery
Fruit Wheat / 4.9% / 9 IBUs
As you can tell by the extremely low IBUs (International Bittering Units), Sweet Heat isn't a bitter beer. That doesn't mean that it's light on flavor as the kick of the scotch bonnet peppers demands the drinker's attention. This beer is spicy without losing out on its apricot flavors. Unlike some spicy beers I've had in the past, this beer doesn't smell spicy. Instead it comes across sweet and mild for the first five seconds before the heat kicks in. I really enjoyed drinking this beer and could have ordered another pint which isn't common for chili beers.
Final score, four out of five seconds till burn.
---
Lemon Rye-zome by Lomboc Brewing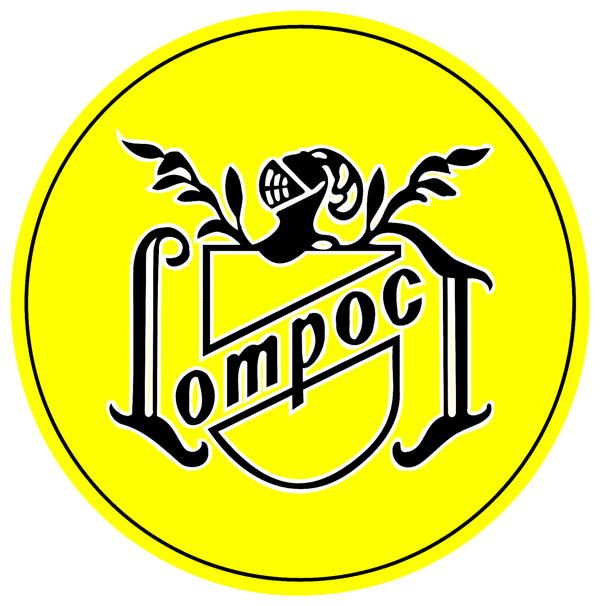 American Pale Ale / 6.2% / ? IBUs
This beer is a hybrid of a rye, a pale and radler. It somehow pulls all of these flavors together and combines them with a strong lemongrass flavor. It's a lot to take in but I enjoyed the unique mix. My only compliant about this beer is it's strong alcohol aftertaste.
Final score, three out of five flavors worked well.