I keep planning to visit my neighbor. Alabama might not be a traditional choice for a vacation but Huntsville has the worlds largest rocket museum and a fair share of good breweries. Eric and I woke up not-so-early on July 3rd, a not-so-sunny Friday. It was past eleven before we decided to brave Atlanta traffic in the storm. This turned out to be a fatal error in our plans. After 90 minuted driving we found ourselves just over two hours away from Huntsville. I realized that at this rate we would have just under two hours to explore the museum. That is, if southern drivers don't get spooked by the rain again. Disappointed, we were about to turn around when Eric zoomed out on his charmingly old school GPS. Our wrong turn might have taken us out of the rockets reach but, it did bring us to the outskirts of Chattanooga Tennessee, a city I knew nothing about and a chance to salvage my long weekend plans.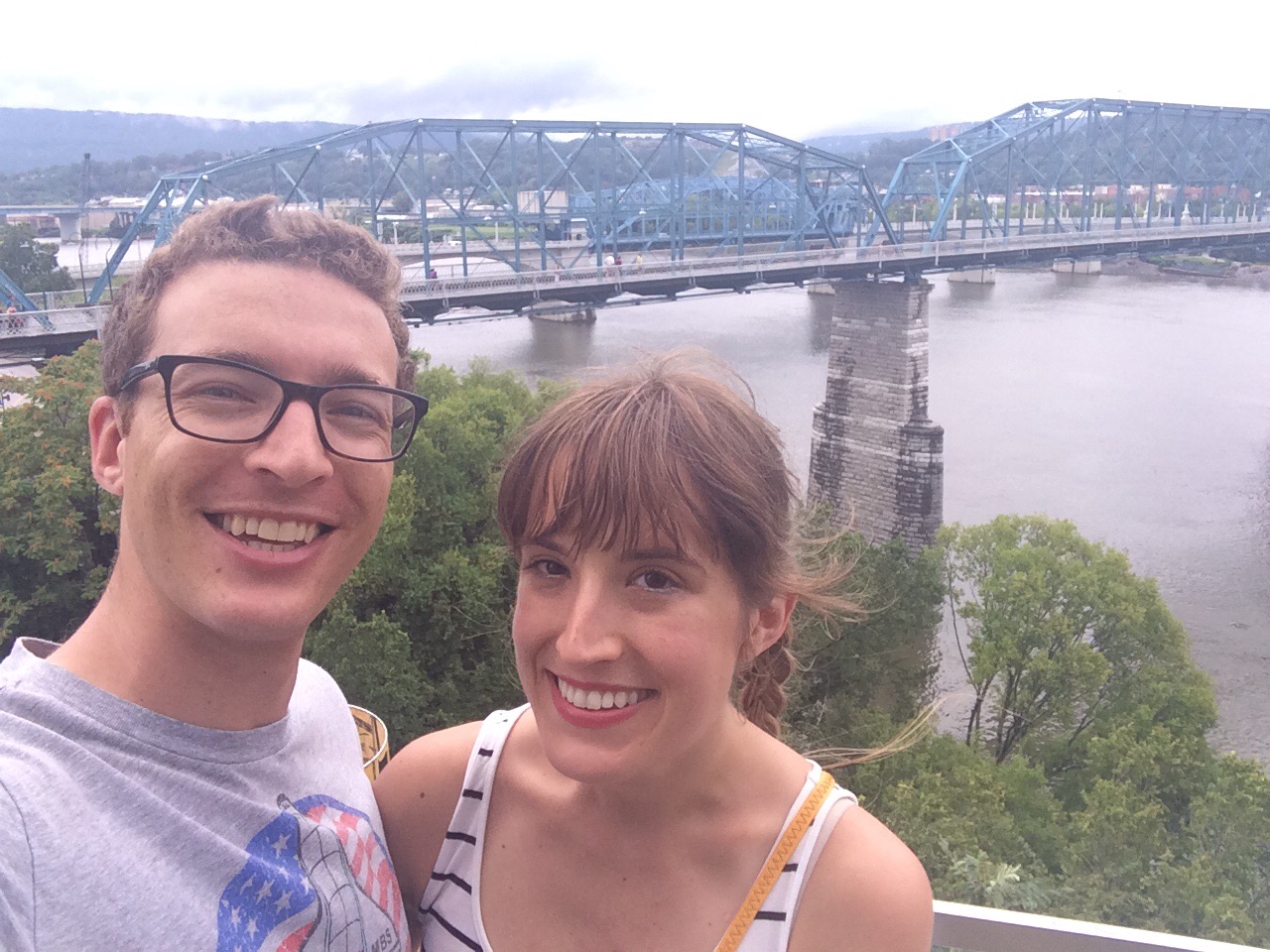 Tragically, Chattanooga has no rocket museums. It is home to the gorgeous Hunter Museum of American Art. Its a small town with a population of under 200,000 people which sits on both sides of the Tennessee River. My favorite fresh from Wikipedia fun fact is that Chattanooga is the first city in the world to have it's own type face which was crowdfunded and custom made. This quirky fact tells you a lot about this little river town which charmed me the moment of my accidental arrival. We parked in a cute arty part of town north of the river. We stopped to explore a strip of record shops and vintage boutiques. Clearly we had stumbled about a southern hippest enclave.  Unlike Atlanta, Chattanooga is great city to explore on foot. The river is crossed by the pedestrian only Walnut Street Bridge. The sky had just began to clear just as we started walking toward the south. We walked around the art museum and the surrounding area which is full of sculpture, wine cellars and high-end B&B's.  We gone from hipster to full WASP. All this walking and art admiration had work up my thirst so we decided it was time to hoof it to Chattanooga Brewing Co.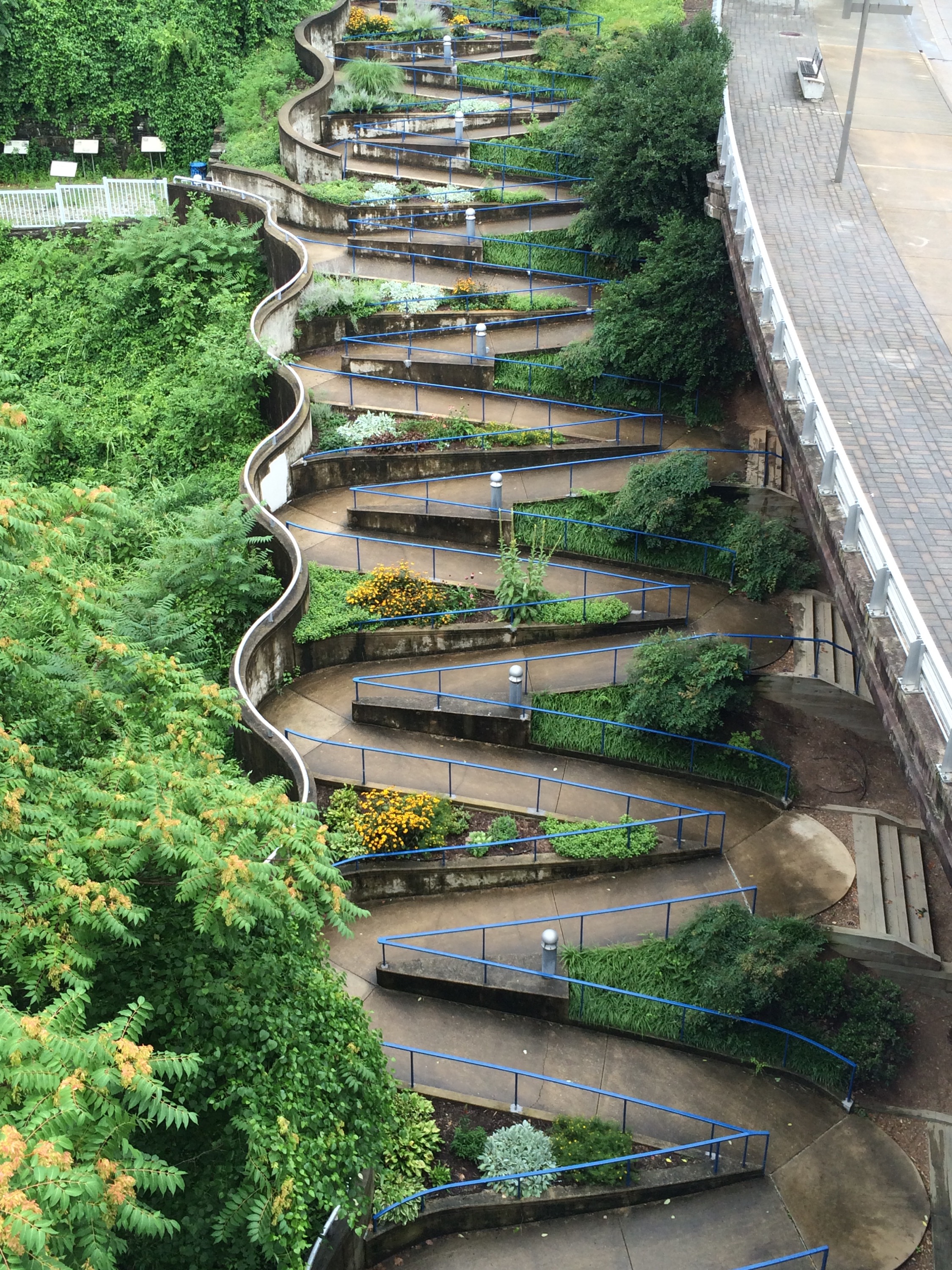 From the Bluff arts district to Chattanooga Brewing Co. is a mile and a half. There are free buses all over the city for tourists but we decided to walk and see more of the city. The brewery is in a gentrified industrial part of town which reminded me of the  area around the Denver Brewing Company. Chattanooga Brewing Co. is in a gorgeous building right around the street from Finley Stadium which is home to the Chattanooga Football Club. After recently getting back into soccer for the Worlds World Cup, I can only imagine the delight of drinking a pint of craft beer with a view of the stadium. The friendly bartender told us that the games regularly sell out. The two of us split a sampler and then a had a pint with the bartender who told us his recommendations for the other places to visit in the city. Sadly we couldn't take him up on any as we where only there for a day trip and our stomach had one thing on their minds, tacos. If you are ever in Chattanooga, Taqueria Jalisco has amazing traditional Mexican options. I was blown away by the tilapia and cactus tacos. I have it on good authority that the lingua burrito was stellar as well. After our meal we walked the two miles back to the car talking in the city in the sunset. I might have not intended to end up in Chattanooga but I enjoyed my time in the scenic arts town. It was no Rocket City but they had some great beer and the chance at an unexpected adventure.
---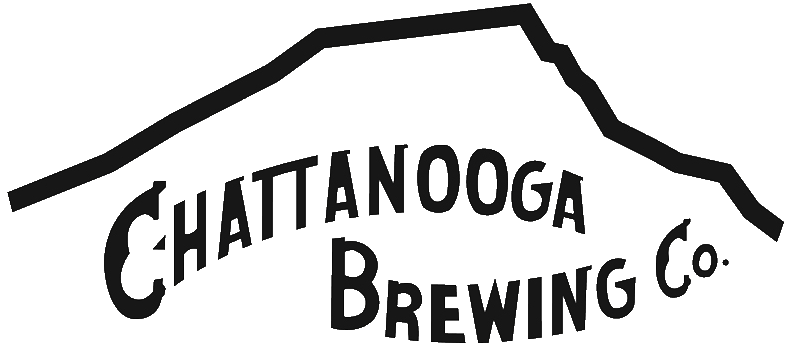 Cafe De Black by Chattanooga Brewing Co.
Schwarzbier / 4.7% ABV / ? IBUs
Don't let the scary German name scare you away, a schwarzbier is black beer with a lighter flavor profile than a stout or a porter. Cafe De Black is a black lager which surprised me with it's light flavor despite a dark color. This beer has such a strong coffee flavor,t hat a blind taste taste could have convinced me that it wasn't beer at all! In this case that's a very good thing. I wanted to pour it over ice and add a splash of Kahlua, it's that good. I loved this beer and it would be a great choice for a hot day when malt and hops aren't your style. Perfect brunch brew.
Final score, four out of five for it's surprising and unique flavor.
---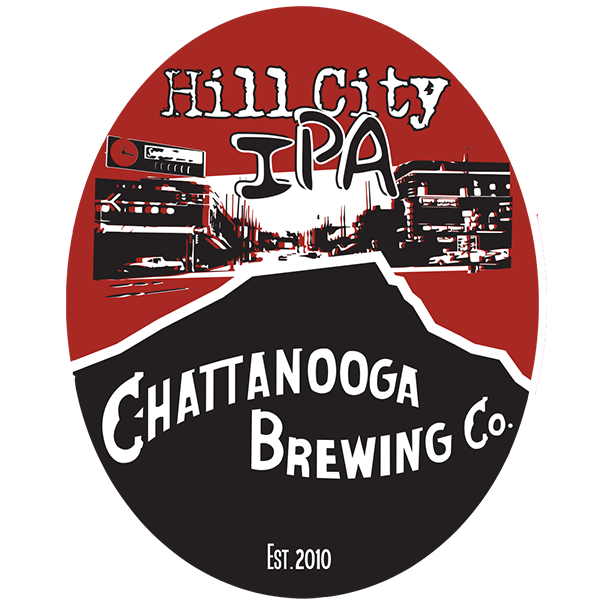 Hill City IPA by Chattanooga Brewing Co.
IPA / 6.3% / ? IBUs
By the end of our walk around town I was in the mood for a super hoppy beer. I wanted to drink a monster IPA which slaps you in the face with a bouquet of floral flavor. Chattanooga Brewing Co.'s IPA was underwhelming in this regard. It isn't a bad IPA, just a unremarkable one. In a market as over saturated as IPAs, meh doesn't cut it for me.
Final score, two out of five shrugs.
---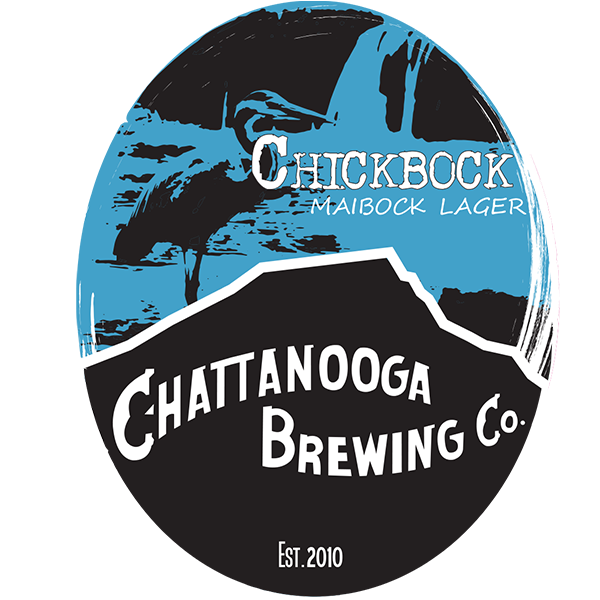 ChickBock by Chattanooga Brewing Co.
Bock / 6.1% / 35 IBUs
This beer was recommended by our bartender when he noticed that we had left it off of our flight. Word to the wise, never turn down a smart bartenders recommendation. This  was another great beer. It is sweet without being cloying and has a slight pretzel taste. This isn't a bitter beer and has a medium body. It's a bock which means that it's a strong beer which sits longer in cold storage to mild out the flavor.
Final score, four out of five great recommendations,