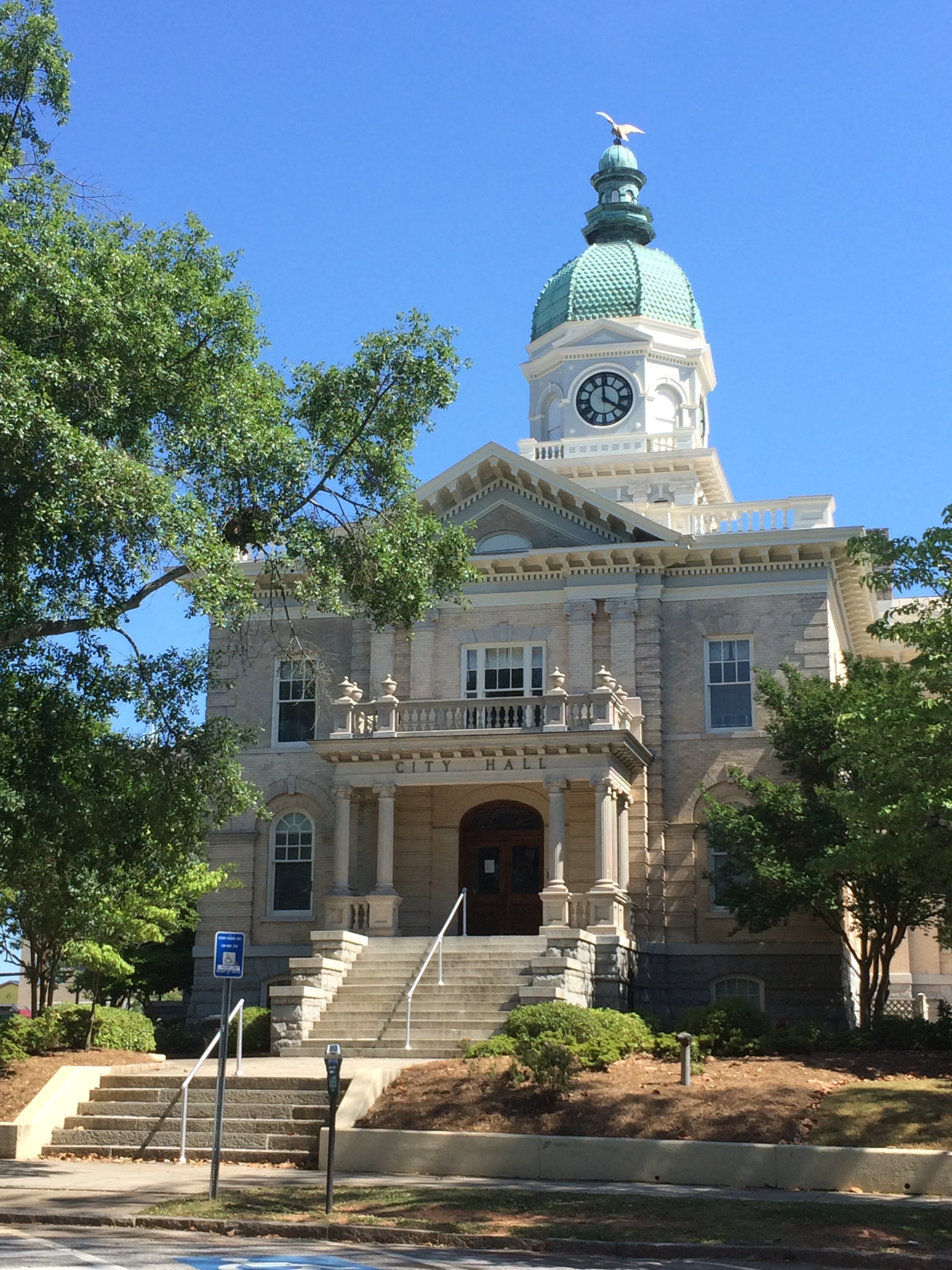 This past long weekend snuck up on me. I have been completely focused on my upcoming move and I hadn't found the time to plan weekend activities. Instead of a larger Asheville-style road trip, Eric and I decided to explore the nearby university town of Athens. Athens, for those of you not in the SEC, is located about an hour northwest of Atlanta and is home to the University of Georgia. What brought me to the home turf of the Yellowjackets' sworn rivals? The answers lies, of course, at the bottom of a pint glass.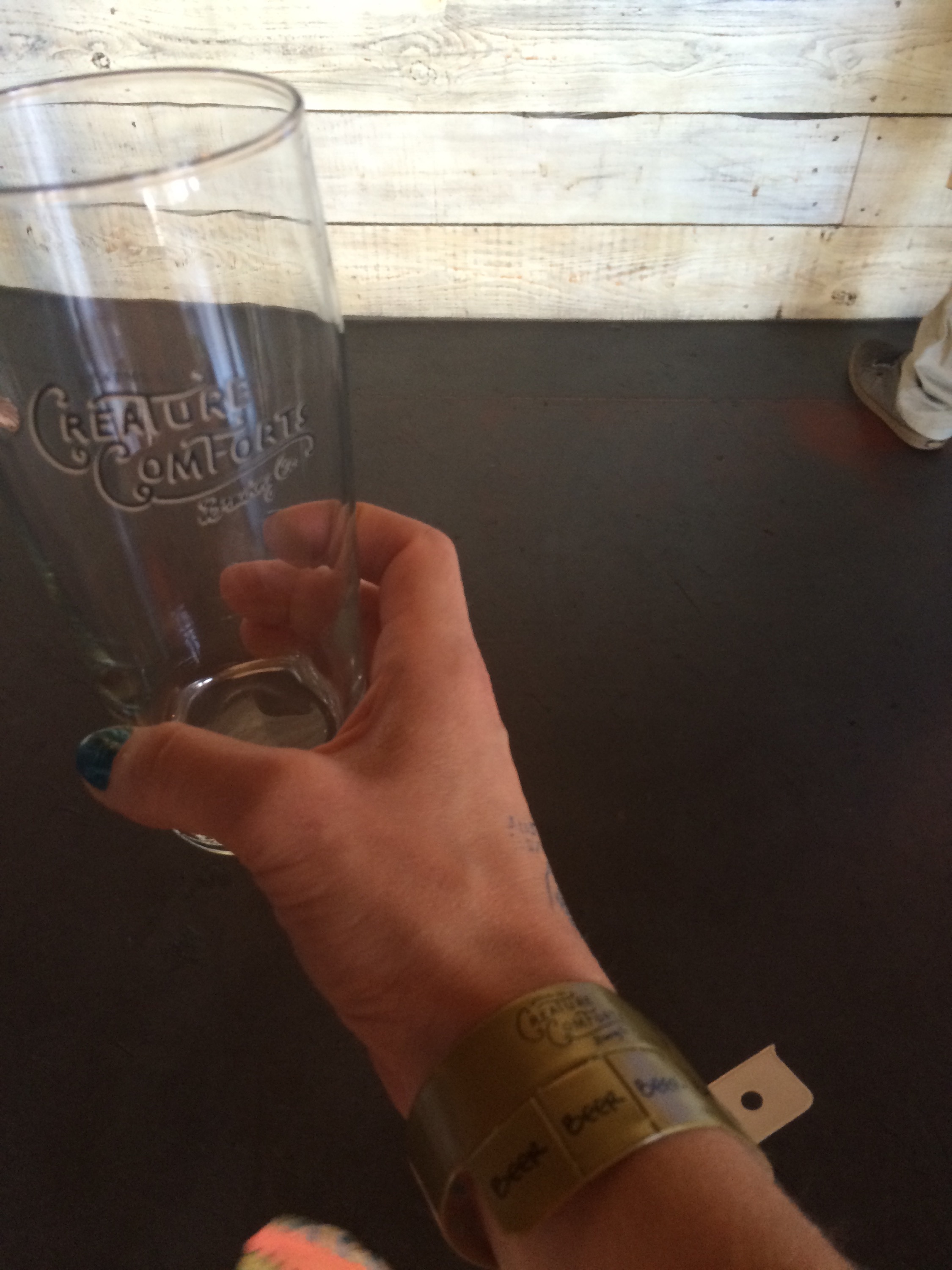 Creature Comforts is one of those breweries that impresses me every time I try one of their creations. They don't rely on over-hopped bitter IPAs like many craft breweries do.  I've been enjoying Creature Comforts beers ever since moving to Atlanta but this was my first trip to the actual brewery. Open from 1 to 4 PM on Saturdays, Creature Comforts had a large line out the door when we arrived. It moved along at a fair clip and soon enough I paid my $12 for six tastings.* Unlike other Georgia breweries, Creature Comforts supplied blinged-out golden wristbands with six non-transferable sampling tickets. The brewery was busy but not overcrowded as they opened up their outdoor space, which doubles as a farmers market. The inside of the brewery was an absolutely gorgeous space which was originally built in the 1940's as a Chevy dealership. With high ceilings and wood paneled walls, the picturesque brewery hosts weddings and other big events. The lines for the bars moved quickly and there was plenty of space to sip any of the five beers they had on tap. This brewery "tour" experience was the best I've had: beautiful building, great atmosphere, and the prefect dogs-to-people ratio. Oh and did I tell you they make beer there?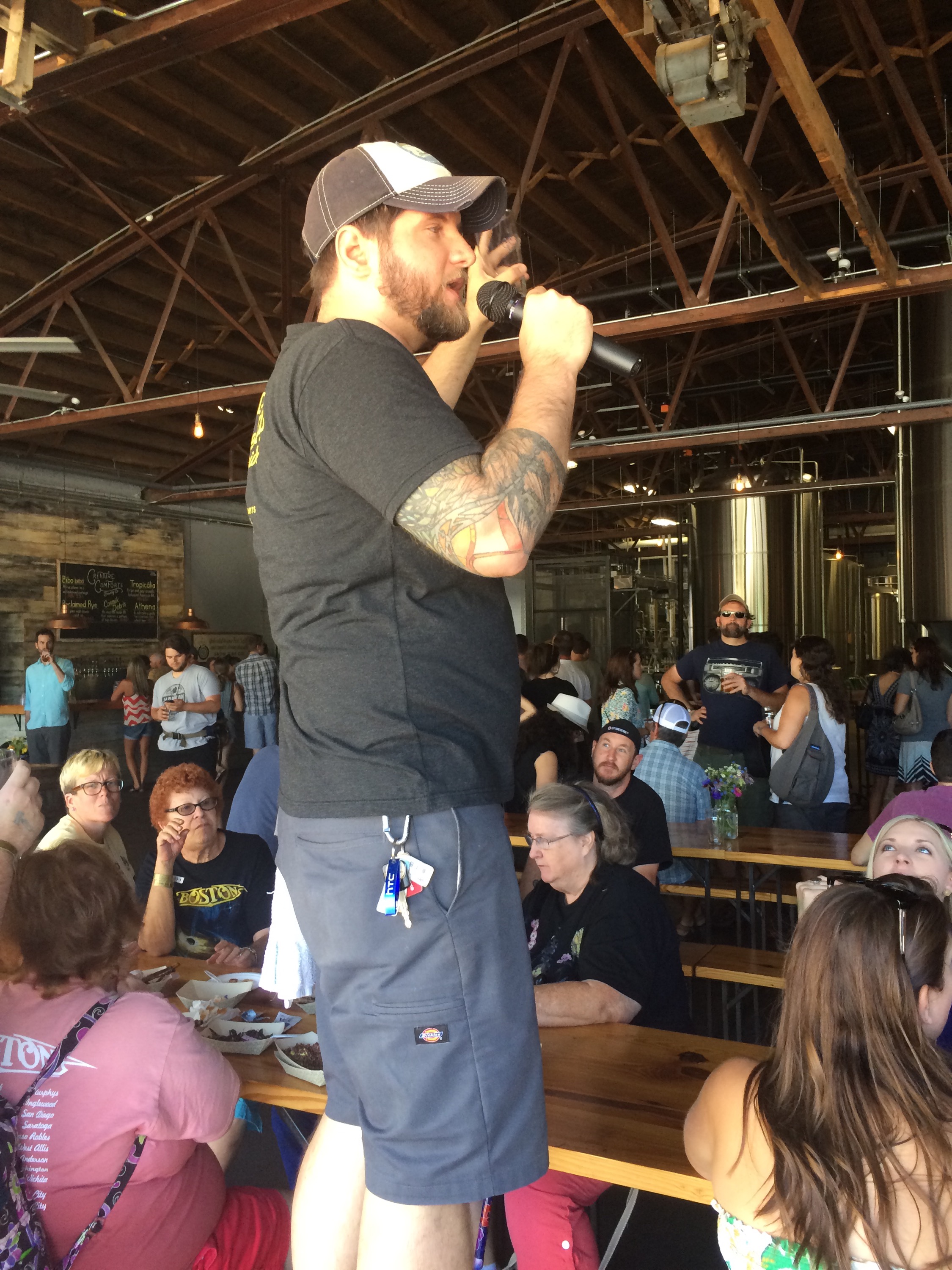 Of the five beers, I had experience with only one of them. Tropicalia is a fruity American IPA that is perfect for the summer. The other styles they offered were a stellar berliner weisse, a rye, a double IPA, and a pilsner. I was underwhelmed by the pilsner – and I like a good pilsner—but all the other beer I'd drink again.
In addition to Creature Comforts, Athens is also home to Terrapin and The Southern Brewing Company. Thanks to Georgia's archaic brewery laws, we couldn't walk around and enjoy a pint from each as I would have preferred.  After using all six of my hybrid wristband tickets, a buzzed stroll around town was in order.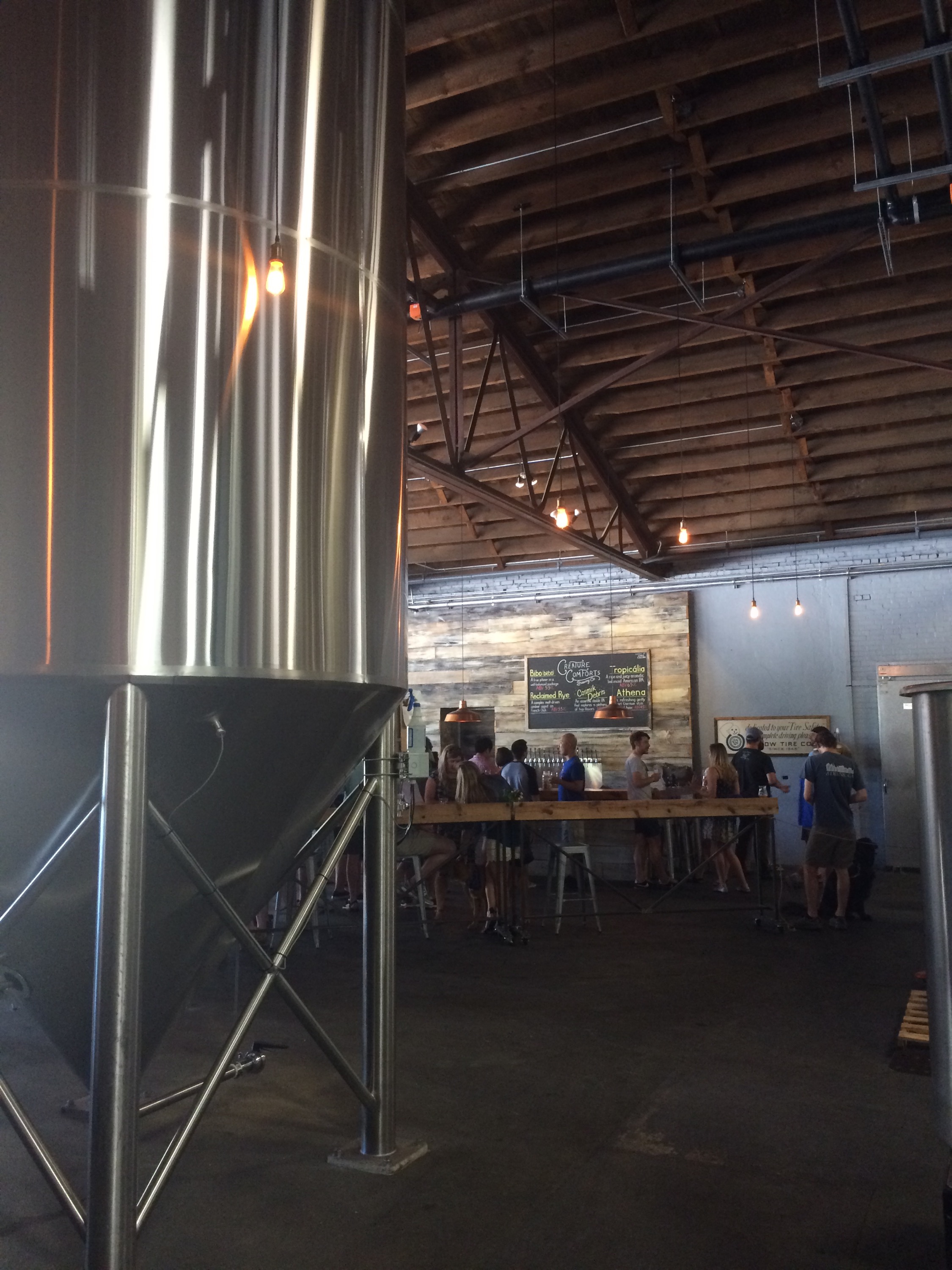 The central part of the town is just quaint enough that you can imagine it being a part of any idyllic small southern town. That is, until you catch 92,746 seat Sanford Stadium out of the corner of your eye. We browsed an adorable used book store with a strange lack of felines and made our way to campus. I'll give the Bulldogs credit where credit is due; they have a beautiful campus. The sunshine, flowering trees, and white columns would have been kryptonite to eighteen-year-old Katie. The Greek houses went for miles and rivaled many of the university buildings. This is a world of difference from my — now thankfully defunct — sisterhood experience. Campus was lovely but abandoned so we took off for the Georgia State Botanical Gardens.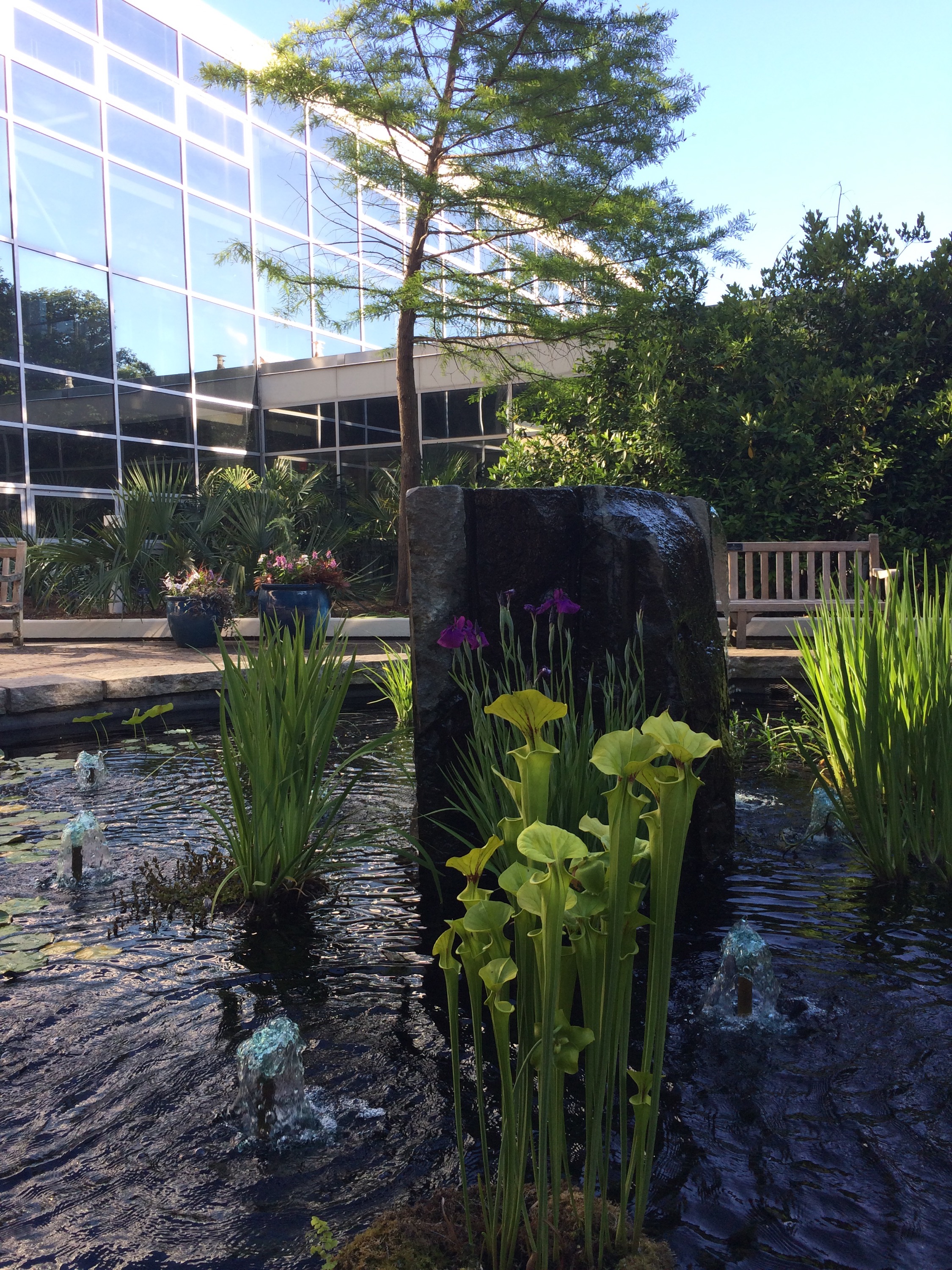 We squeezed in a trip to the gardens for a little more than an hour before the sun began to set. The Garden is run in part through the University and is free to visit. The greenhouse was closed by the time we arrived; we explored the international, shade, and heritage gardens instead. It was a lovely way to close out our day trip before braving the return drive to Atlanta. I hope to return to Athens on a game day to witness the crazy world of SEC football and perhaps to visit another brewery.
Does anyone have any suggestions for long weekend trips from Atlanta? I want to take advantage of living in the southeast and see as much of it as I can. I would love to read all of your suggestions in the comments below.
---
*Confused? I was too when I first moved to this state. Read about Georgia's wacky distribution laws on my blog.
---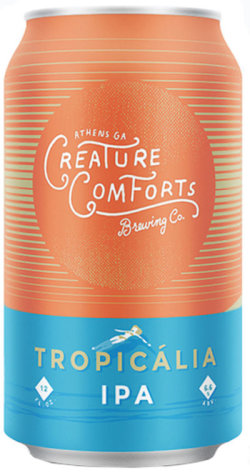 Tropicalia by Creature Comforts
American IPA / 6.6 % / 65 IBUs
This IPA was brewed with a large amount of hops but comes across as fruity with only a slight bitterness. This is a beer I turn to time and time again in the summer.
Final score, four out of five bright orange cans.
---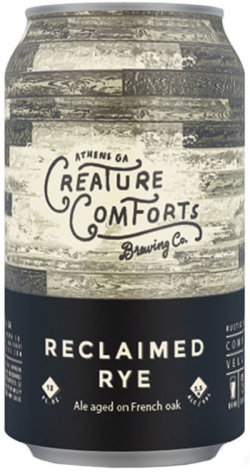 Reclaimed Rye by Creature Comforts
Rye Amber / 5.5% / 25 IBUs
It's an uphill battle finding a drinkable rye in the summer time. This rye / amber hybrid is aged in french oak barrels which gives it a dark berry flavor and slight aroma. This beer has a sweet molasses finish but never comes across cloying.
Final score, three out of five Athens frat palaces.
---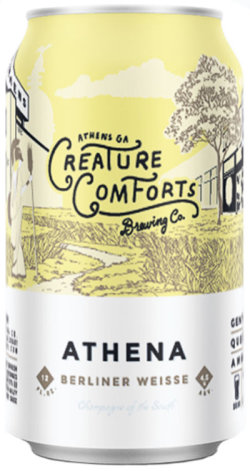 Athena by Creature Comforts
Berliner Weisse / 4.5% / ? IBUs
This beer tastes like two of my favorite styles — sours and wits — had a love child, which is strong praise indeed. The sourness took me by surprise when I first tasted this light gold beer. The flavor has slight grapefruit flavors and the pint smelled faintly of currant.  This beer takes your favorite summer quencher and gives it a sour twist.
Final score, five out of five perfect summer evenings.