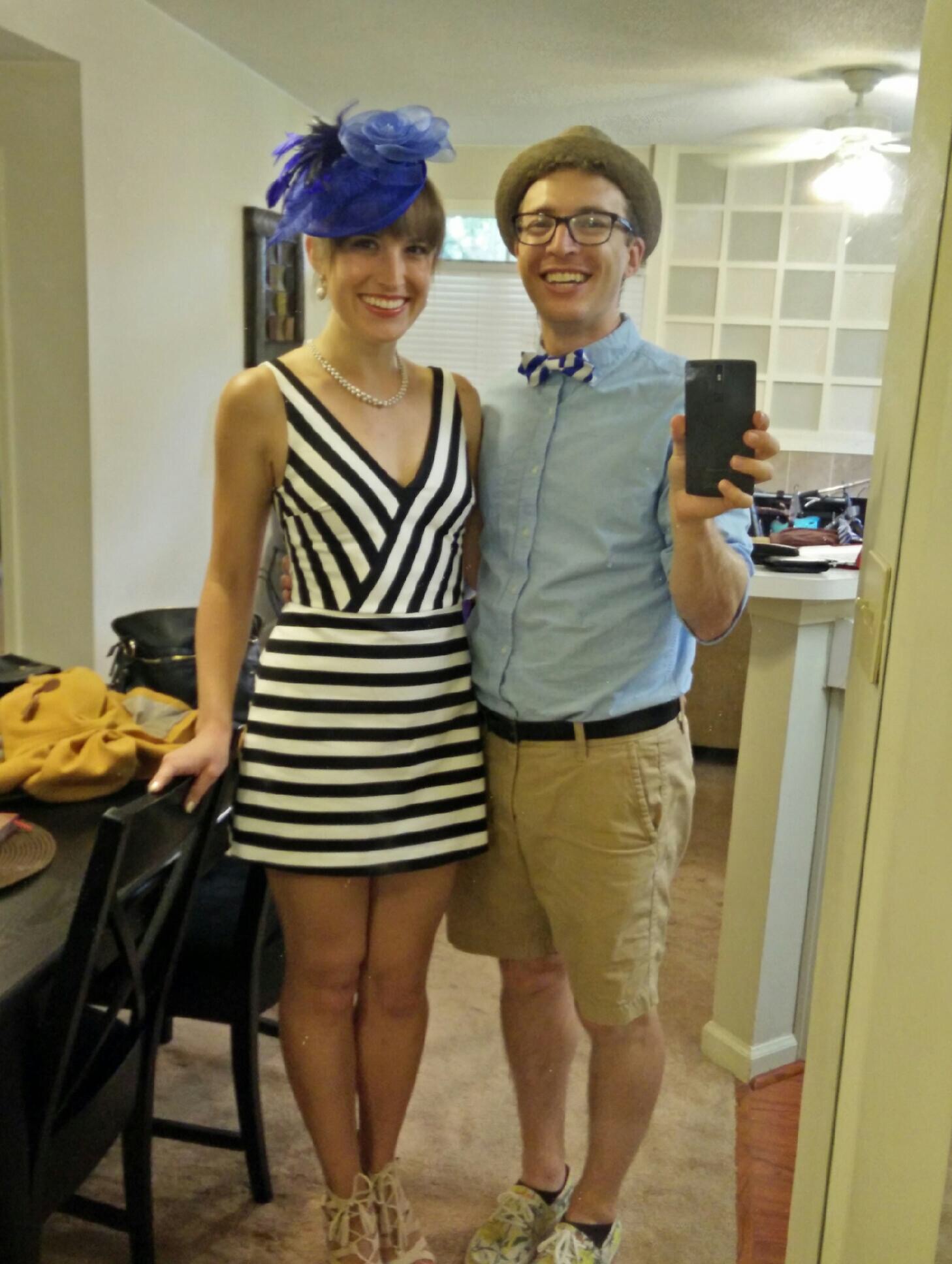 This weekend was the first birthday that I have celebrated in the United States since 2009. Over the last six years, I celebrated in Daegu, Hyderabad, Geneva and Vancouver. I am so blessed to have had so many opportunities to live and work in other countries. Despite all of my traveling, my wanderlust is far from over. By celebrating this birthday in the South, I am continuing to explore new places. And what better way then combining my birthday with that old fashioned southern tradition, The Kentucky Derby.
I didn't manage to nab my own tickets to the race in Louisville—the hotel room alone would have cost me $300 a night—but I did find a local bar throwing a fancy party for the race. Leon's is in Decatur with one of the best patios in the city. Originally my plan for the night was just to spend quality time with my friends, watch the race and wear a ridiculous hat. However, once I arrived at the bar, I was surprised with one more treat; for the race Leon's had tapped one lonely, miraculous keg of Founders Kentucky Breakfast Stout.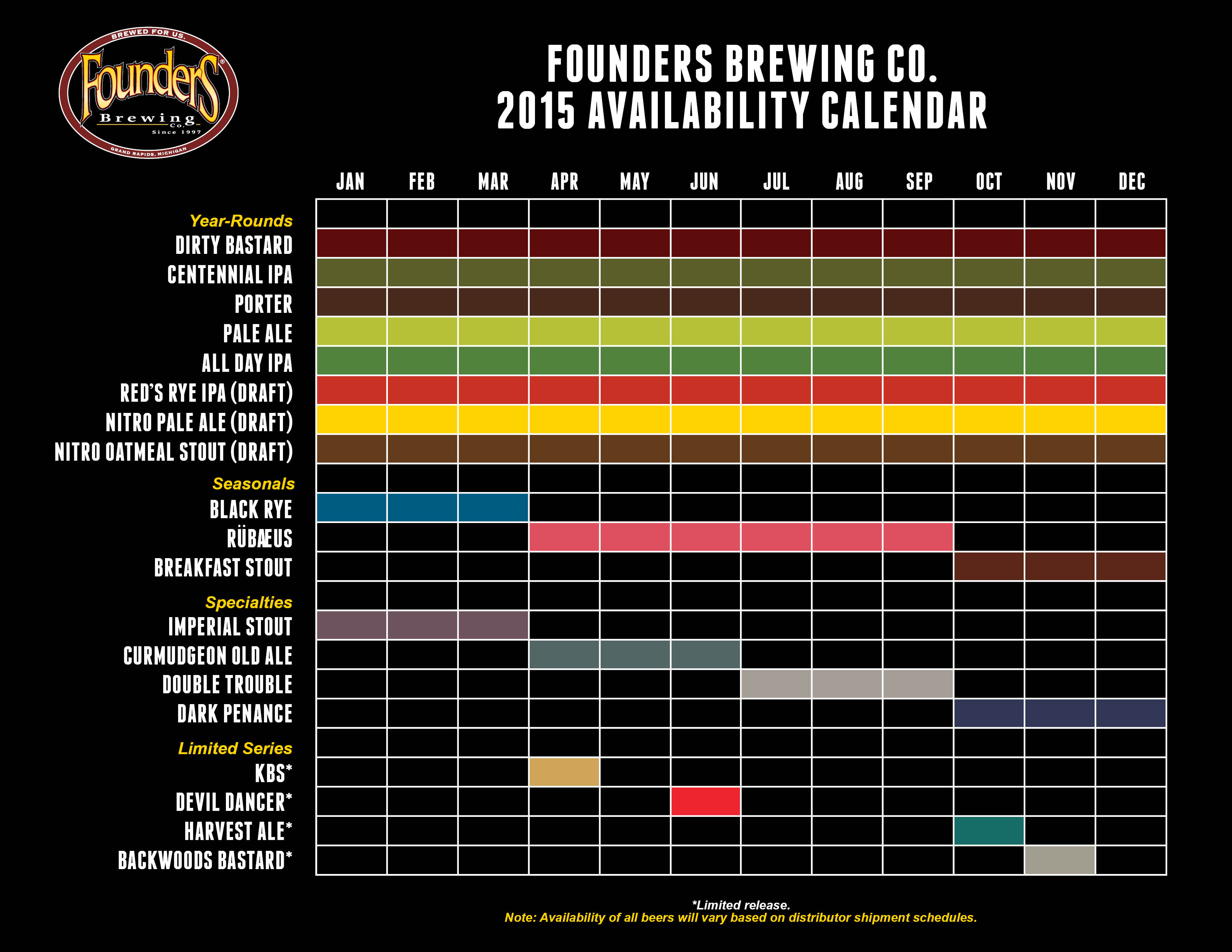 Founders is one of the largest craft breweries in the United States based out of Grand Rapids, Michigan. Founders is famous for limiting the distribution of some of its most popular beers. Every year the brewery posts an availability calendar so beer nerds can mark the release dates on their calendars. Four of Founders beers are only released one month a year and the demand is so high that bottle shops place strict limits on how many each customer can buy. For example, my favorite bottle shop Hop City placed a two-bottle limit on their Harvest Ale. Founders' Kentucky Breakfast Stout, or KBS to its adoring fans, has a similar limited availability.
KBS is only released in April. The amount of beer produced is extremely limited as it needs to be aged for a year in bourbon barrels, are stored in Michigan caves. The beer has legions of devoted fans who camp overnight for its release. The appeal of KBS extended fair beyond a few fanatics; currently the beer is ranked the 15th best beer in the world according to Beer Advocate.
I rarely order stouts. I prefer the flavor profile of lighter, hoppier beers. As I stood in Leon's in my bright blue fascinator, watching WASPs parade with their billion dollar ponies, I began to fear that the KBS was also nothing more than pomp and circumstance. I was handed a small sniffer of the almost black liquid and sipped. This beer was no show pony; the KBS was a pure-bred champion. This beer is worth the hype. It's an Imperial stout, which explains the beer's high alcohol content of 11.2%. Despite the high ABV, the beer is extremely drinkable. This is a big, bold beer but it's also a beer to let your craft beer-doubting friends sample for the look of disbelief at what a beer can taste like.
---
Kentucky Breakfast Stout By Founders Brewing
11.2% / 70 IBUs / Imperial Stout
The beer is almost black in color with the creamy flavor of mocha and bourbon. This is a drink that could easily double as a dessert.  A small snifter glass of this stuff should be enough, due to its high alcohol content. But if you're anything like me you'll want more than one glass as Kentucky Breakfast Stout only comes around once a year.
Final score- Five out of five.