"I promise you that it's really good and I am not in to that whole fantasy thing", was the pitch I received from a friend of a friend in 2011. They were, naturally, talking about Game of Thrones. One season of binge watching and over 11,000 pages later, I can whole-heartily confess that I am into that "whole fantasy thing".
Recently, a few friends and I got together to watch the season premiere, complete with themed food and drink. Our amazing hostess baked a root vegetable tart and warm barley porridge. Which was much more thematically appropriate than my coleslaw. What beverages pair with such a Westeros style feast? None other than a Game of Thrones beer of course!
Brewery Ommegang in Cooperstown, New York produces five different styles of Game of Thrones themed beers.  This might seem like a strange tie in to a show where the characters are constantly drinking wine but the beautifully designed bottles make you forgive any inconsistencies. These are over the top beers in bottle size, flavor and alcohol content. The Nights Watch would be lucky to have them among their provisions at the Wall.
---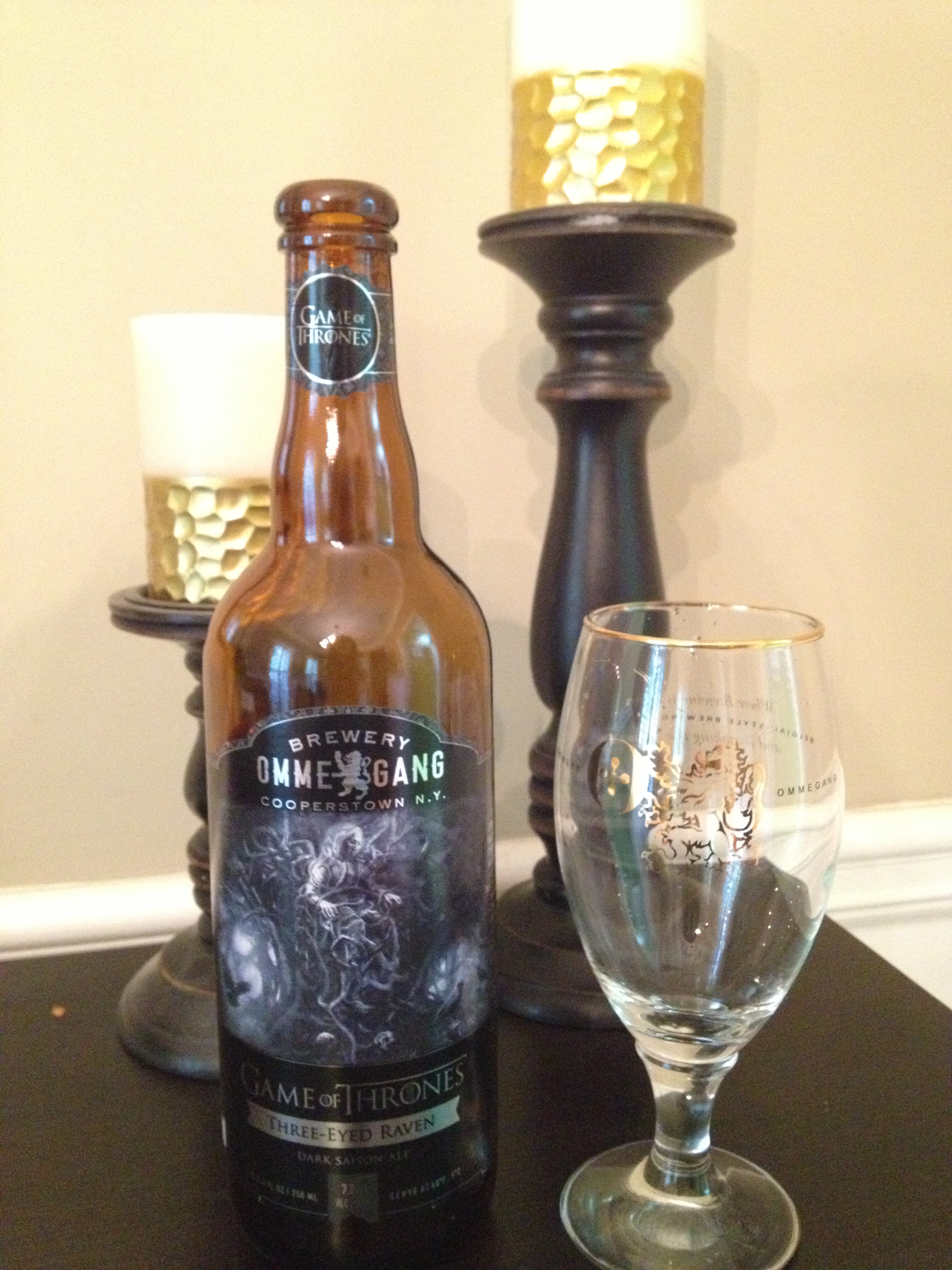 Three Eyed Raven by Brewery Ommegang
7.2% / ? IBUs / Dark Saison
This beer looks nothing like a traditional saison and the heavy smoky flavor almost masks the fact that this is a lighter malted beer with a not so heavy finish. The smoke aspect of this beer was a little over the top but it worked with the atmosphere of the episode. It was a novel flavor but not something I wanted more than a small glass of.
Final score; three out of five Brans in a tree.
---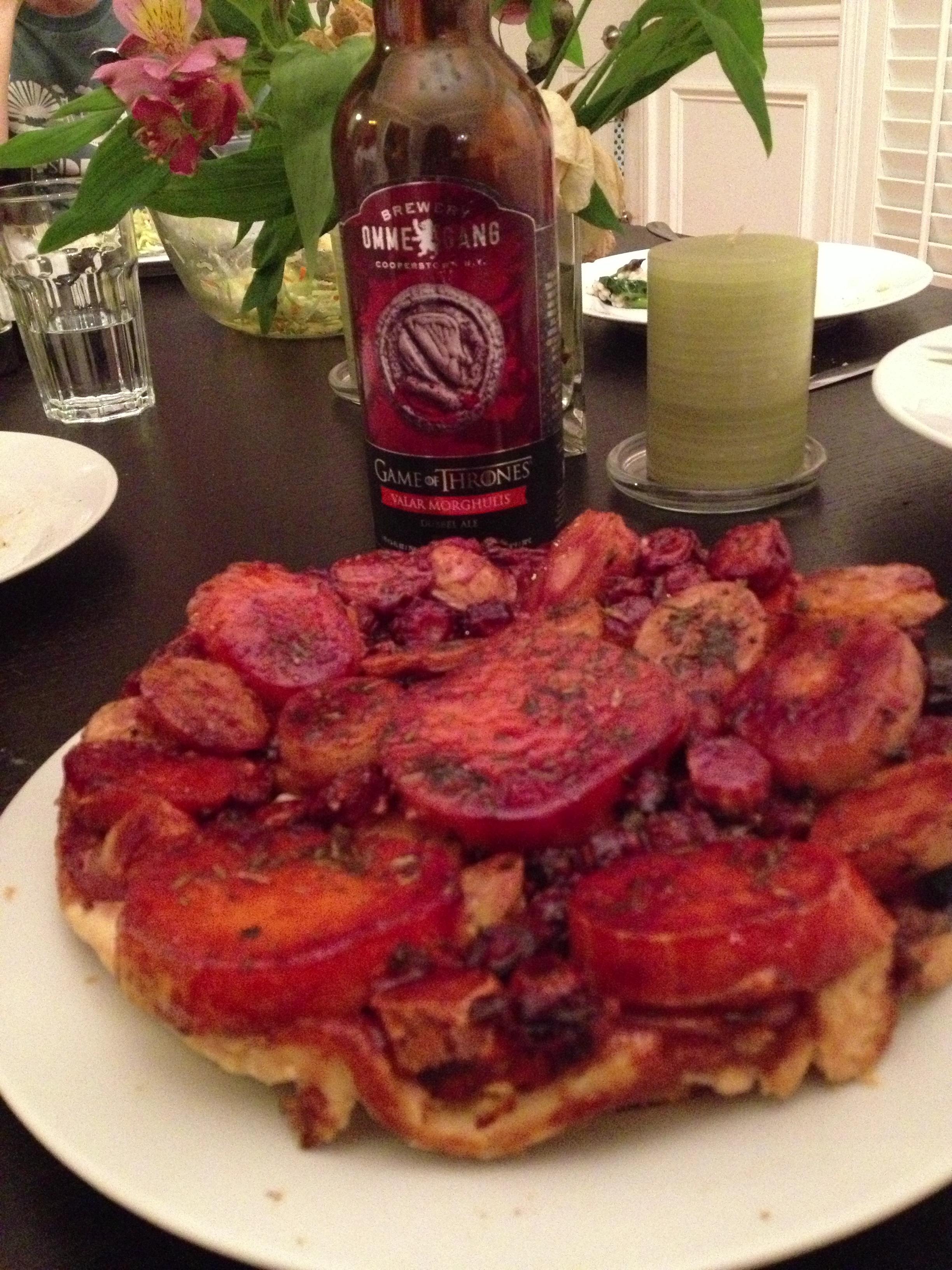 Valar Morghulis by Brewery Ommegang
8% / ? IBUs / Belgian Dubbel
As Game of Thrones is known for killing off its characters, Brewery Ommegang is known for creating complex Belgian style beers. This beer had a light sweetness and low hop flavor. It has a slightly fruity flavor and the alcohol was very well hidden.
Final score; four out of five fencing Aryas.