Last month Eric and I visited the Austin Film Society for a showing of the documentary film Brewmaster. The event was sponsored by three major Austin Breweries: Jester King, Pinthouse Pizza and Austin Beerworks*. After the film there was a panel with representatives from each. The event was geared for those in the industry, and hangers-on like myself. Eric and I found ourselves sandwiched between a row of staff from Circle Brewing and Friends and Allies Brewing while noshing on our complementary soft pretzels. While I consider myself well informed about beer, blogging doesn't compare to years of hard work brewing day in and day out. Just a few moments into the movie the audience loudly recoiled at one of the subjects' declaration of intent to make a cucumber saison. I knew then that my experience was in good hands.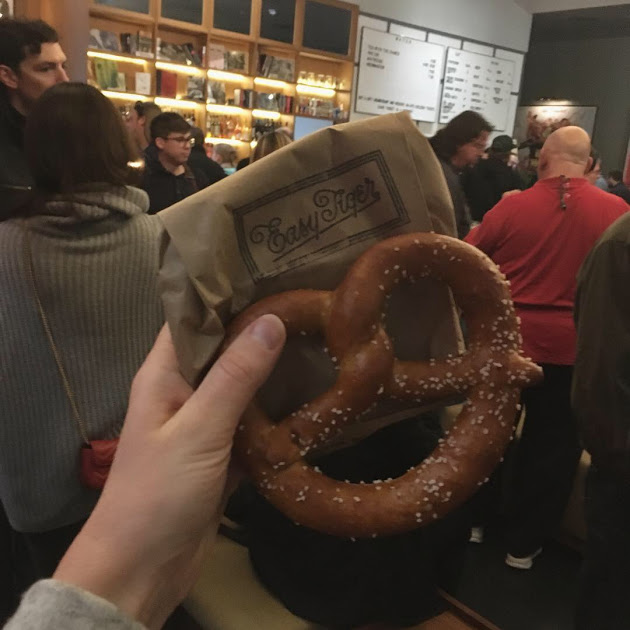 The documentary follows two men: a Manhattan lawyer hoping to start his own brewery and a Milwaukie man pursuing the top beer title of Master Cicerone**. The aspiring Cicerone is a family man and beer educator who is easy to cheer for. How does he continue to love beer after sampling so many boring German beers night after night? I'd go crazy! Did you know that there are only 18 Master Cicerones in the world? One of whom, Averie Swanson, works for Jester King Brewing just outside of Austin!***
The lawyer turned home brewer was the plotline the audience, including myself, loved to hate. A tall handsome lawyer with an Ivy League law degree and endless connections decided that his true passion lay with brewing all along! (Eyeroll) It's only that this guy is insufferable (he meets up with a VC investor featured in The Big Short at one point). His beer seems genuinely awful and overwrought. In addition to the aforementioned cucumber saison, he mentions a "spicy chai porter" and harps on the need for beers designed to be cocktail mixers. While my disdain would have been just as strong watching the movie alone, it was more fun to watch while audience members yelled out in-crowd taunts like "sure don't protect your carboy from the light" or "did he even wash that?" Watching the documentary with this crowd was a blast and certainly increased  my enjoyment of the viewing experience, if not the film.
One of my issues with the film is that it didn't show much of the diversity of Craft Beer, or mention why the industry struggles with it. Instead it focused on the old vanguard of the most successful men in beer; Jim Koch from Samuel Adams, Garrett Oliver from Brooklyn Brewery, Sam Calagione from Dogfish Head and Rob Tod of Allagash Brewing Company. I would have loved to see more female brewers or a smaller, less successful brewery and all it takes to keep that running. Something in between home brewing in the bedroom and Samuel Adams. There are so many interesting stories within beer that I don't need to hear about your 1990 road trip though Belgium again and again. Despite wanting to hear new stories about craft beer, I enjoyed the film. It's a great reminder of an industry that is often portrayed as glamorous but in reality is cutthroat, physically demanding and criminally underpaid.
Here's to new stories in 2019!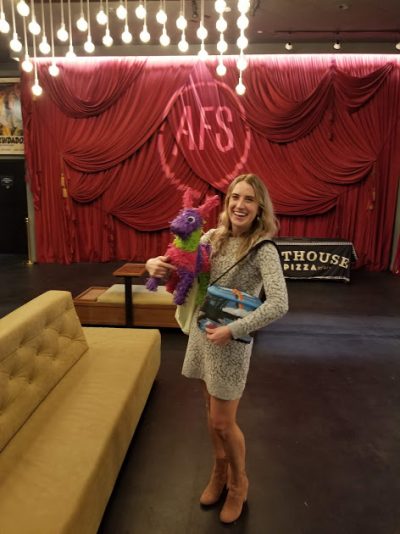 *Thanks for our raffle prize Austin Beerworks! A rainbow unicorn cooler will make my lunch the most happening in the office.
** The equivalent of a Master Sommelier, but for beer.
*** Averie left Jester King at the end of the year and I am sure is thinking up something exciting for 2019.