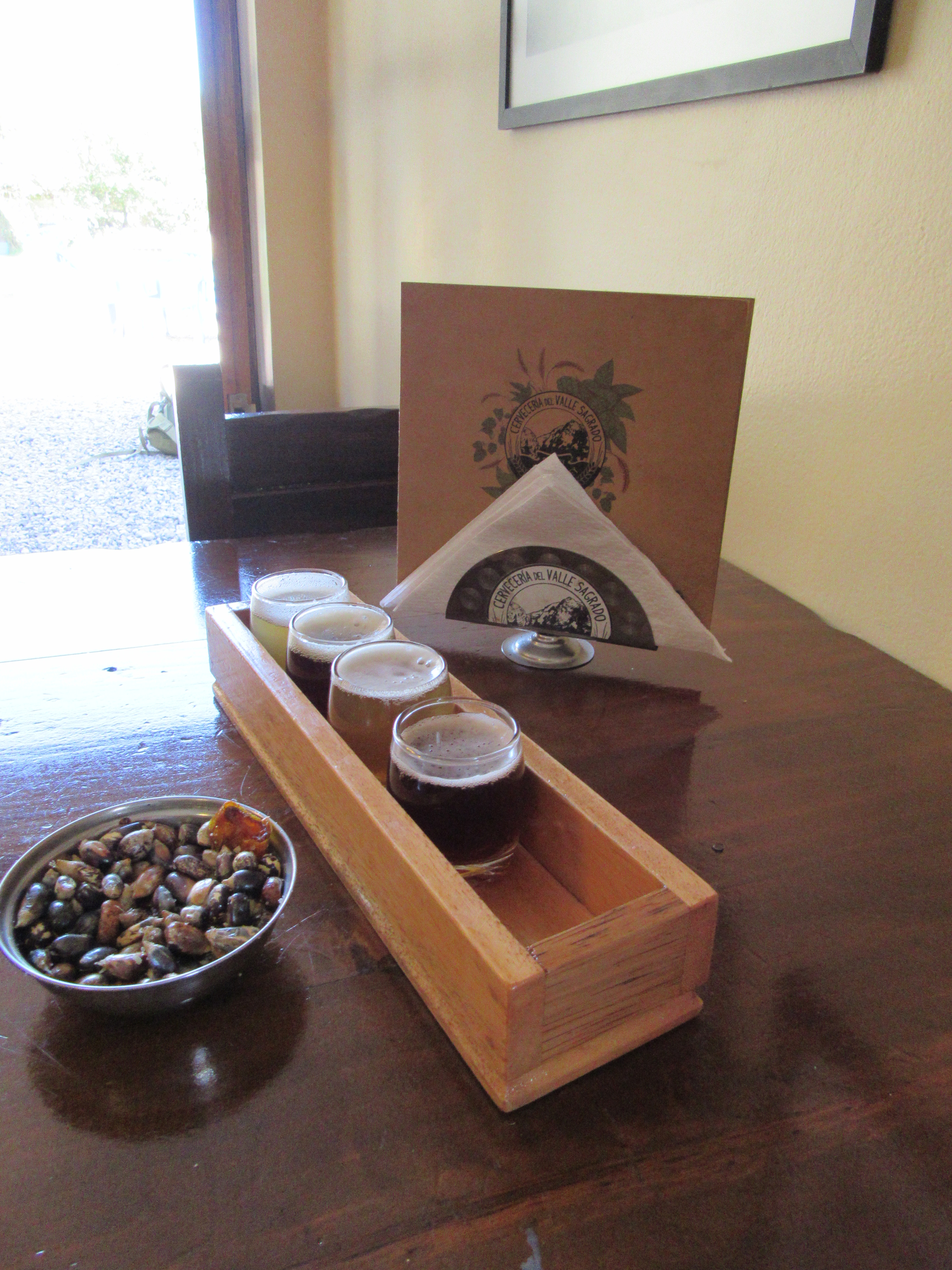 I can't remember when I first heard of Scared Valley Brewing. Maybe I was sipping a subpar beer in Quito or desperately googling "beers that taste like something in South America". Once I did read about the best brewery in South America, started by partners Juan Mayorga and Joe Giammatteo. Joe is a veteran of Oakshire Brewing in Eugene; the Oregon connections continue! Scared Valley Brewing, or Cerveceria del Valle Sagrado, sweeps the Copa Sud America beer competition every year since they premiered at the event in 2016. The Brewery was picking up hype from local and international sources and, after four months of surviving off of awful lagers, it was time for a treat.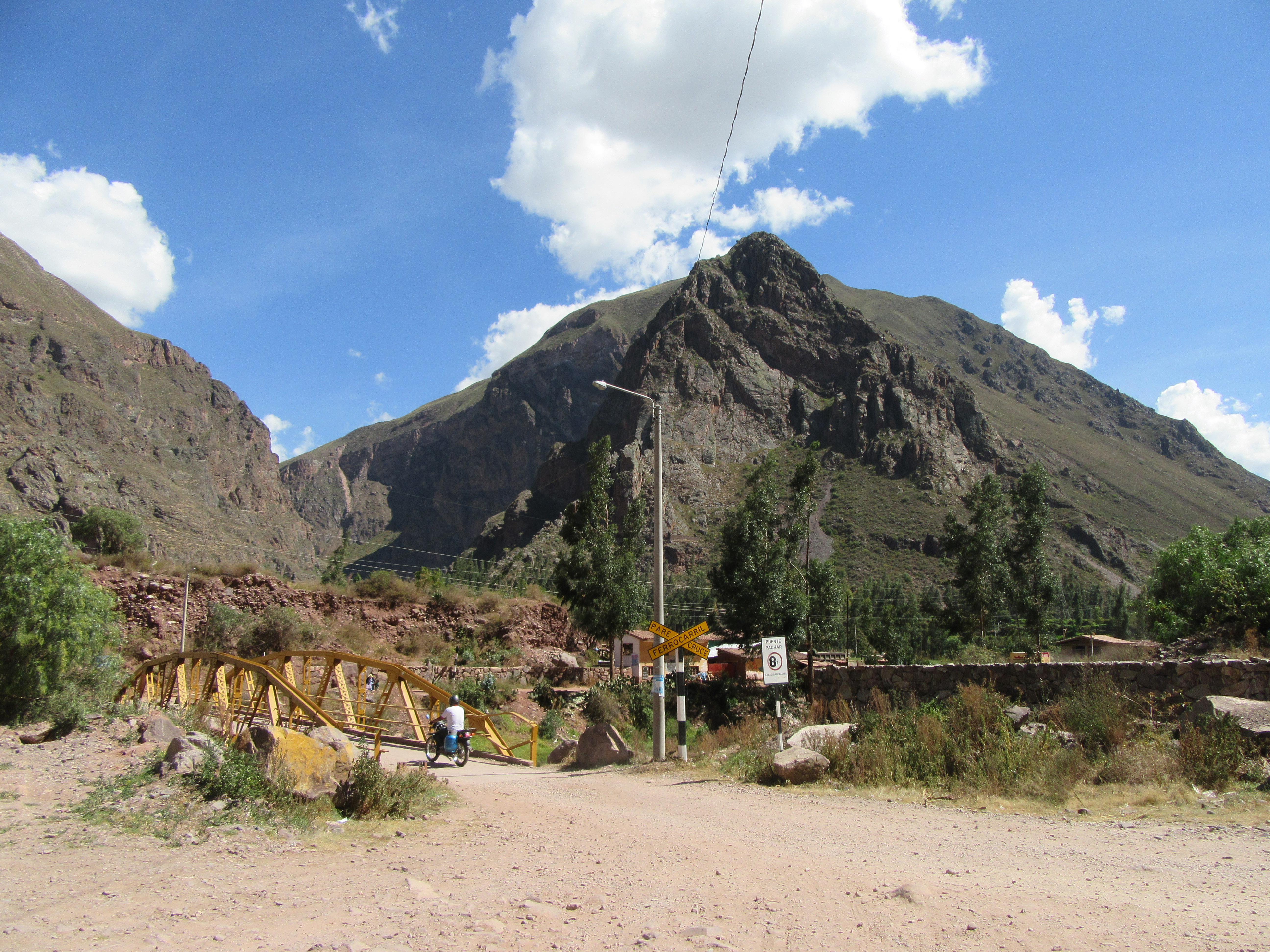 Located in Ollantaytambo 45 miles northwest of Cusco, Scared Valley Brewing is the reason Eric and I decided to spend the night in the city instead of returning direct to Cusco straight after Machu Picchu.  This ended up being a great decision and I regret not having more time in the Sacred Valley. The tap room is located a short collective ride from town. Eric and I were dropped off in typical backpacker fashion carrying all of our stuff, into a gob-smackingly scenic valley.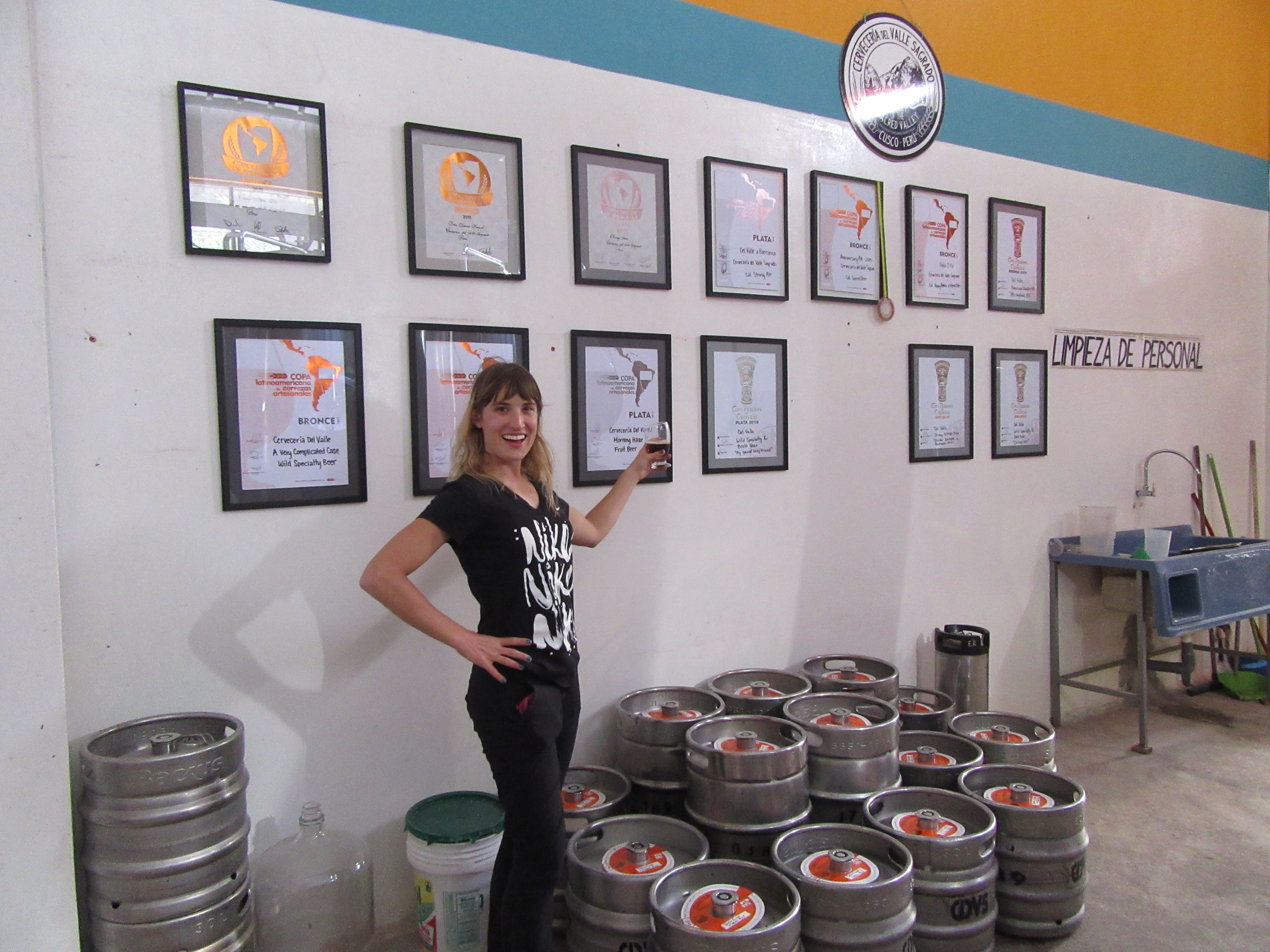 The brewery is in a converted old church, surrounded by gardens and next to a small creek. It is the most beautiful brewery I have ever visited. When we dropped by we were the only ones in the small taproom so the bartender gave us a tour of the premises. Every beer they brew is made exclusively for kegs and once they finish a tank, there is no guarantee it will ever be made again. There are a few staples like the Dona Elsia American Wheat however, Sacred Valley Brewing is known for their ability to successfully produce a wide variety of beers. According to Untappd, Sacred Valley has produced 62 different beers ranging from wheats and pales to Irish drys, goses and milk stouts. Why bother with so many recipes? The brewers don't have much outside variety to chose from and don't want to get bored with beer.
If you have any interest in the best beers the Andes have to offer, in a location putting Wine Country to shame, you can't miss Cerveceria del Valle Sagrado.
---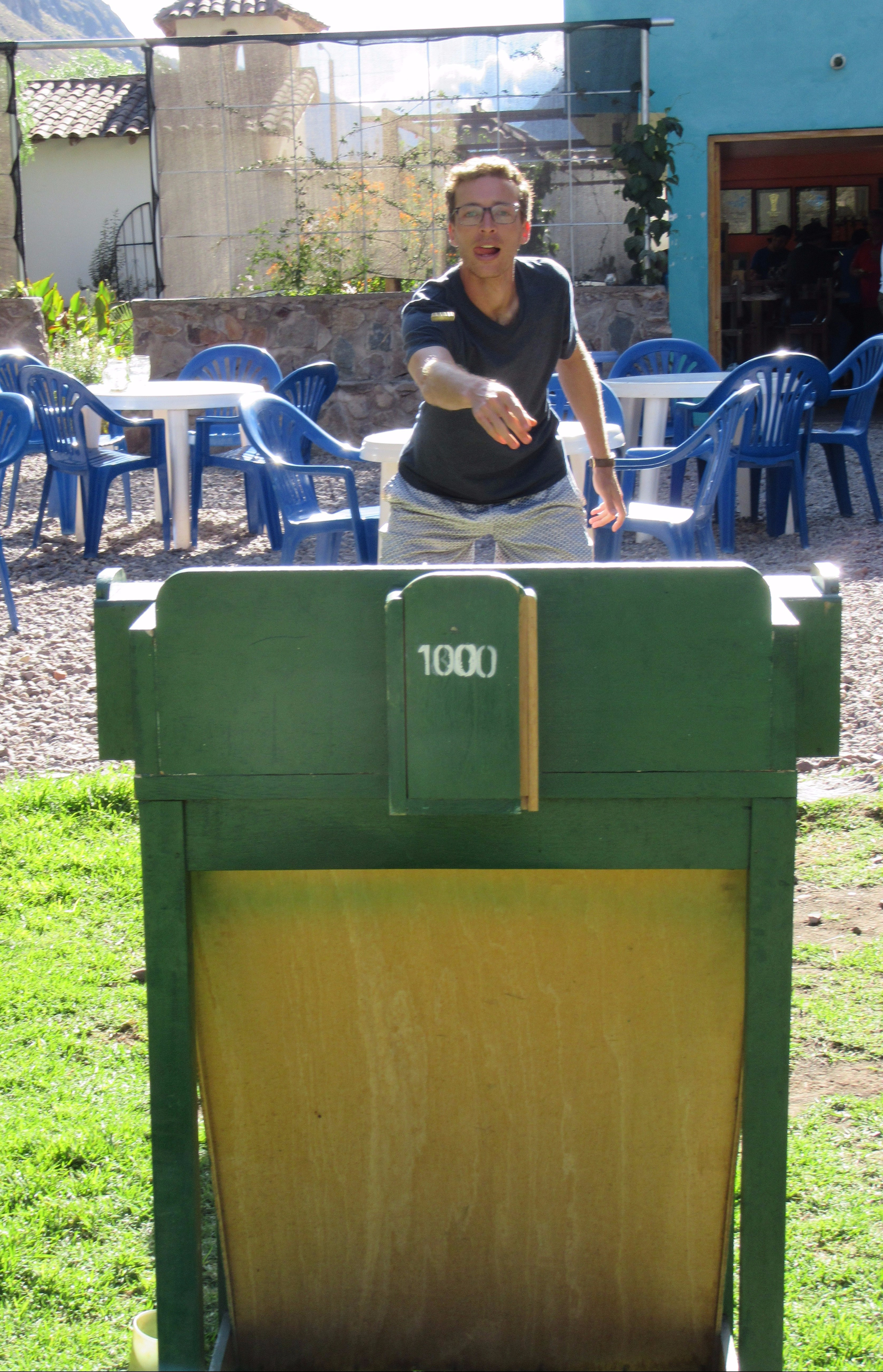 Imperial Stout
Stout / 49 IBUs/ 9%
After months of dark beers masquerading as stouts it was a real treat to refresh my memory about what a stout should taste like. It was rich, roasty and you could taste that it was aged in oak barrels.
Final Score: four out of five bowls of spicy corn nuts consumed.





Roja con Ayrampo
Red/ 33 IBUs/ 5.6%
Ayrampo is cactus fruit, which had been used for a subtle sweetness in this red ale.  It had a hoppier penny flavor than the reds I had been drinking and a fun rhubarb aftertaste.
Final Score: four out of five moments spent in awe of the scenery.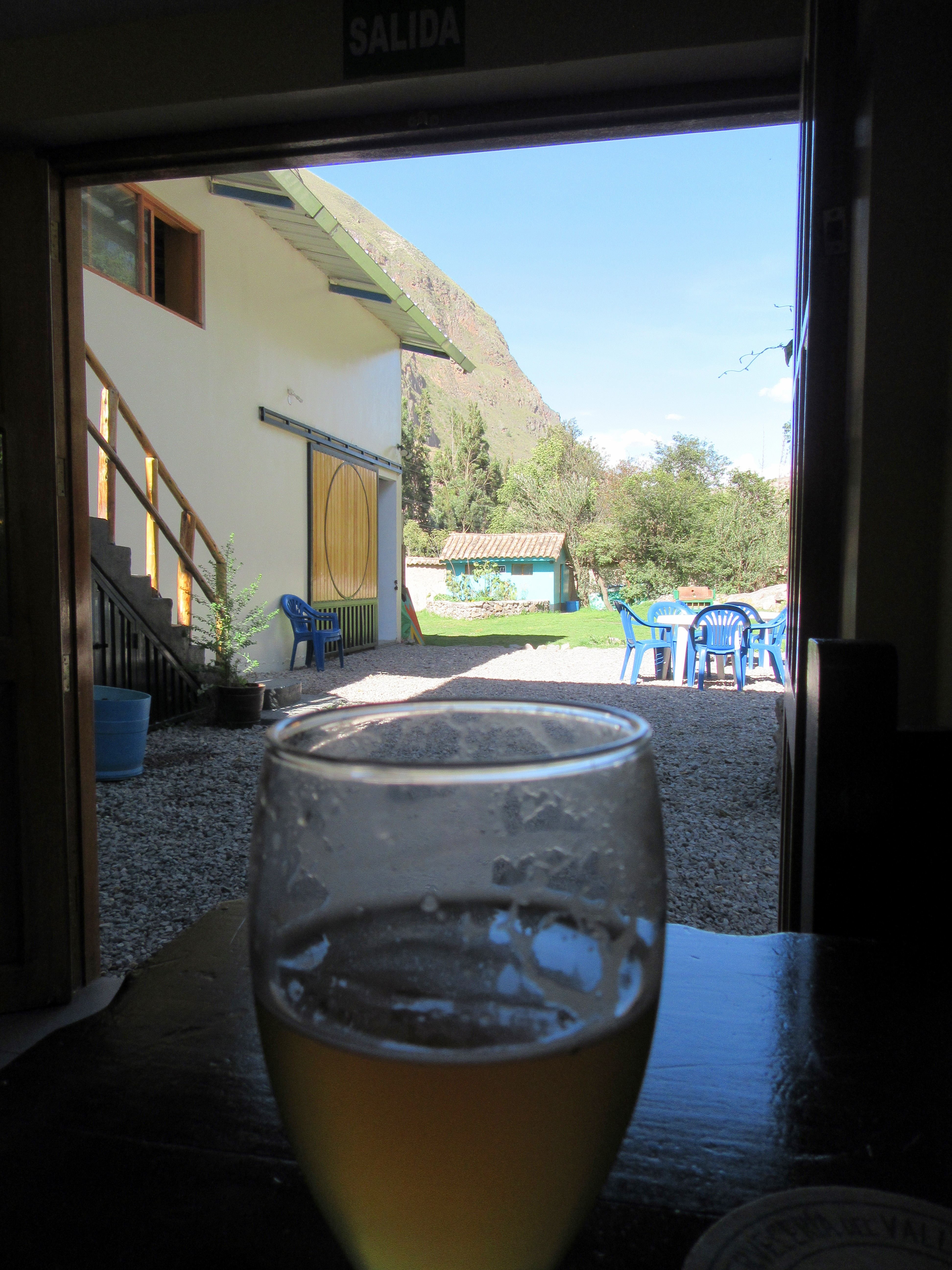 Be Kind Pale / 35 IBUs /5.6%
Is that hops I taste? Bitter, robust and refreshing, this was the beer I wish I could have been drinking my entire trip to South America.
Final score five out of five games of frog toss lost.





Chunpi Sour Brown
Sour / 8 IBU/ 4.1%
My notes include phases like "this is professional", "get this" and "forgot beer could taste this good". This beer started like a caramely red but then progressed into a sour. It reminded Eric of Lips of Faith LaFollie, not a flavor profile one would expect in the middle of rural Peru.
Final Score- five out of five South America Beer Cup medals.





Santa Saison
Saison / 32 IBUs / 7.2%
This was may favorite beer of the day and the most unique we tried. It lasted a little like tea, with some lactic acidity and a tingling mouth feel. It was on the sweeter end and smelled like "something herbal I should bathe in" to quote my May 2017 self. I wish I could try this beer again. If I could magically return to the Sacred Valley, they would have all new treats for me to try.
Final score- five out of five trips of a life time.