Every December my family and I watch White Christmas. The 1954 classic staring Danny Kaye and somebody's grandfather has nothing to do with Christmas yet I can't start the holiday without it. One of the scenes has the fantastic four* around a table in the dinning room of a train singing about their excitement to get out of Florida. Thanks to my annual viewings as a child, I was convinced that trains were the epitome of luxury.  It took traveling on Amtrak back and forth between Portland and Vancouver to learn about modern, expensive American train travel. Traveling by train internationally was a mixed bag. I've had wonderful experiences in Europe and Thailand, near euphoric experiences in Japan and terrifying brushes with death in Myanmar. I had no idea where this trip on the Bolivian Expreso Sur line would fall. Prices were on the expensive side at 120 Bolivianos, or $17. To put that in perspective, the overnight 12 hour bus cost anywhere from $7 to $10. We decided it was worth the expense to try something new and save ourselves a miserable night.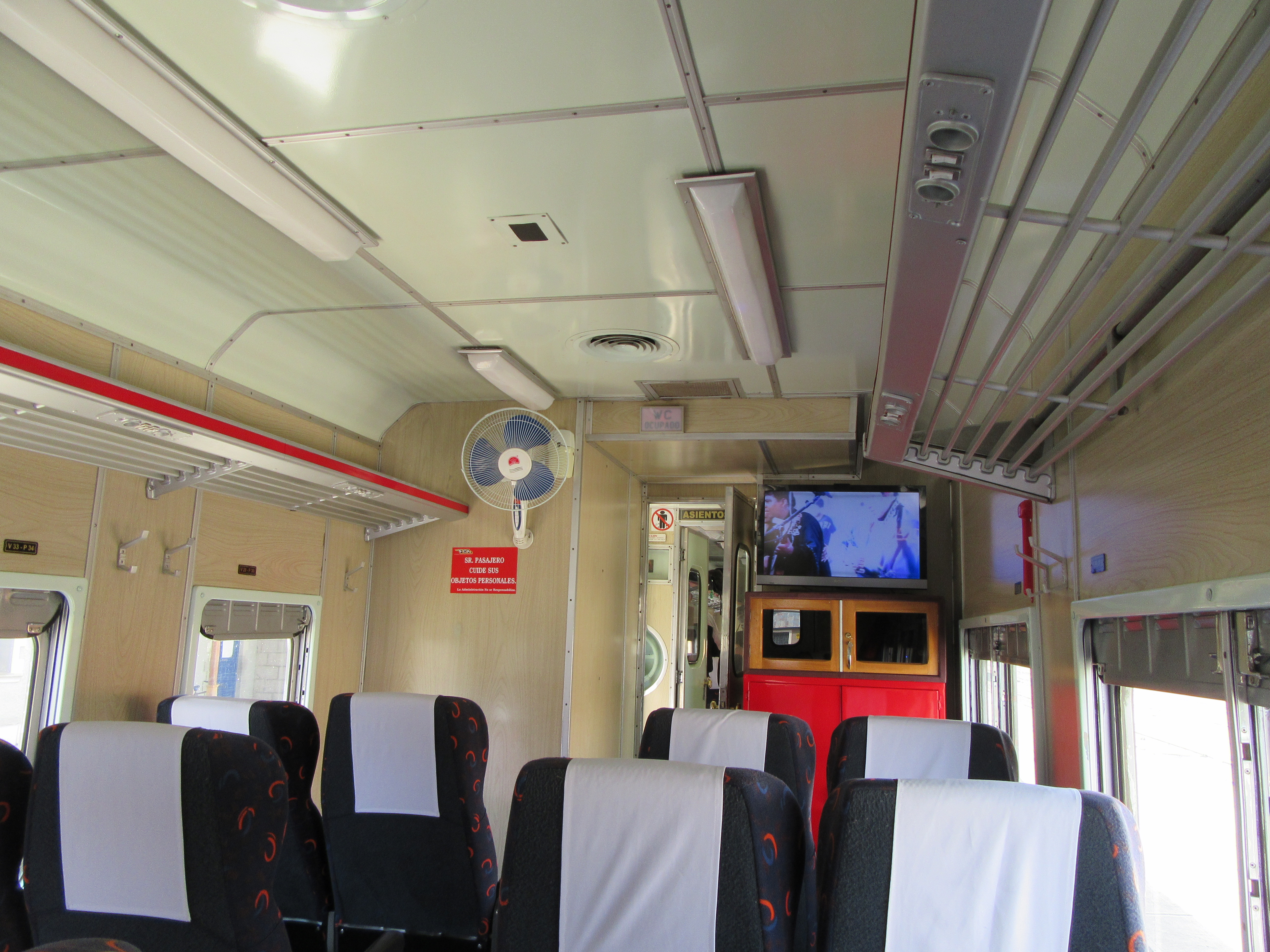 When we arrived at the train station, I was relieved that we decided to get our tickets first thing in the morning that same day. The train was full of people on expensive prepackaged tours and we got the last few seats for the train leaving that day. Although trains leave six days a week, one day was enough in Oruro and we were ready to move on. The train had nice reclining seats and TVs blasting Bolivian Music videos**. The staff came through to give us all juice boxes and heavy blankets as the train isn't heated and the Altiplano commonly drops bellow freezing at night.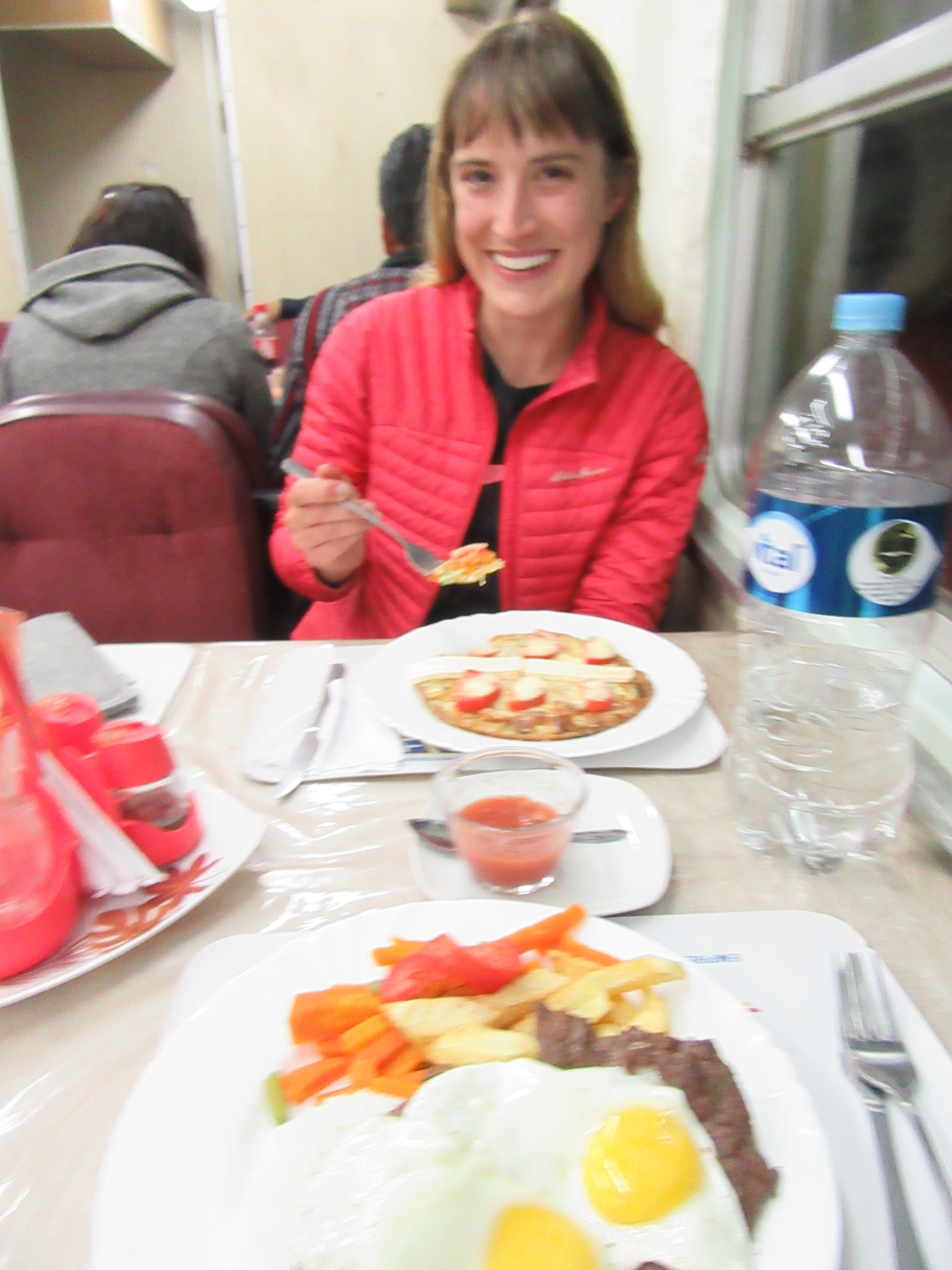 Eric and I watched the beautiful but monotonous countryside roll by with its fields of rainbow quinoa and clouds that seemed to nearly touch the ground. After a few hours we decided to stand up and explore the train. It was then that we discovered the dining car. I couldn't believe my eyes, it was an old fashioned dinning car right out of White Christmas. We sat down and a waiter came to take our order. We split a beer and then ordered a completely unmemorable meal. Despite the quality of the food, it was such a treat to sit and eat while watching the sunset out the window. I had the chance to experience the past in a train which hadn't changed in decades overlooking a landscape which, despite drastic recent changed in climate,  presented its timeless face to us.
We arrived in Uyuni after midnight feeling much more refreshed than I would have arriving on a bus. Next up – the extraordinary and touristy salt flat tour.
*Danny, Bing, Rosemary and Vera's neck.
** Imagine a sombrero-less mariachi band. Now replace all the tubas with pan flutes. I found a perfect example for your viewing pleasure.
---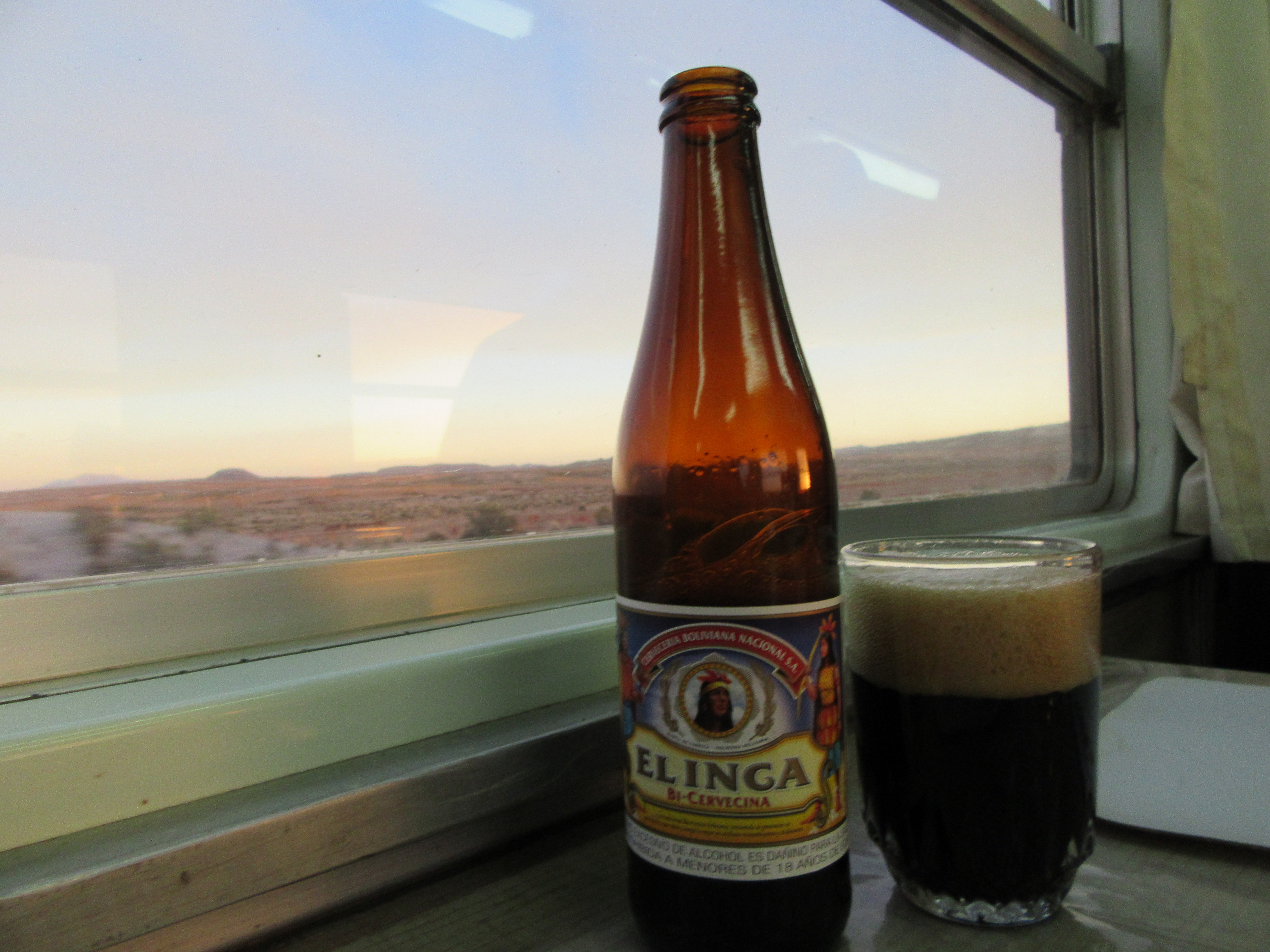 El Inca by AB-InBev
Bi-Cervecina / 3% / ? IBUs
Bi-Cervezas are a popular style of beer in Bolivia and Peru. They have very low alcohol percentage and are marketed as malt energy drinks. The malt energy drink sub-genre of beverage can be found all over the three countries we visited . They taste like a sweet, thick, bready soda. I found them disgusting but Eric enjoyed his forays into Pony Malta and Maltin. Bolivians will mix El Inca in with their morning fruit smoothie to give them the "energy" to get through the work day.
I didn't enjoy the super sweet, malt bomb beer. However, it was exciting to taste a new style of beer that I had never had before. The low alcohol was perfect for the high elevation and everything tastes better on a train!
Final score: two out of four beer-for-breakfast-smoothies.