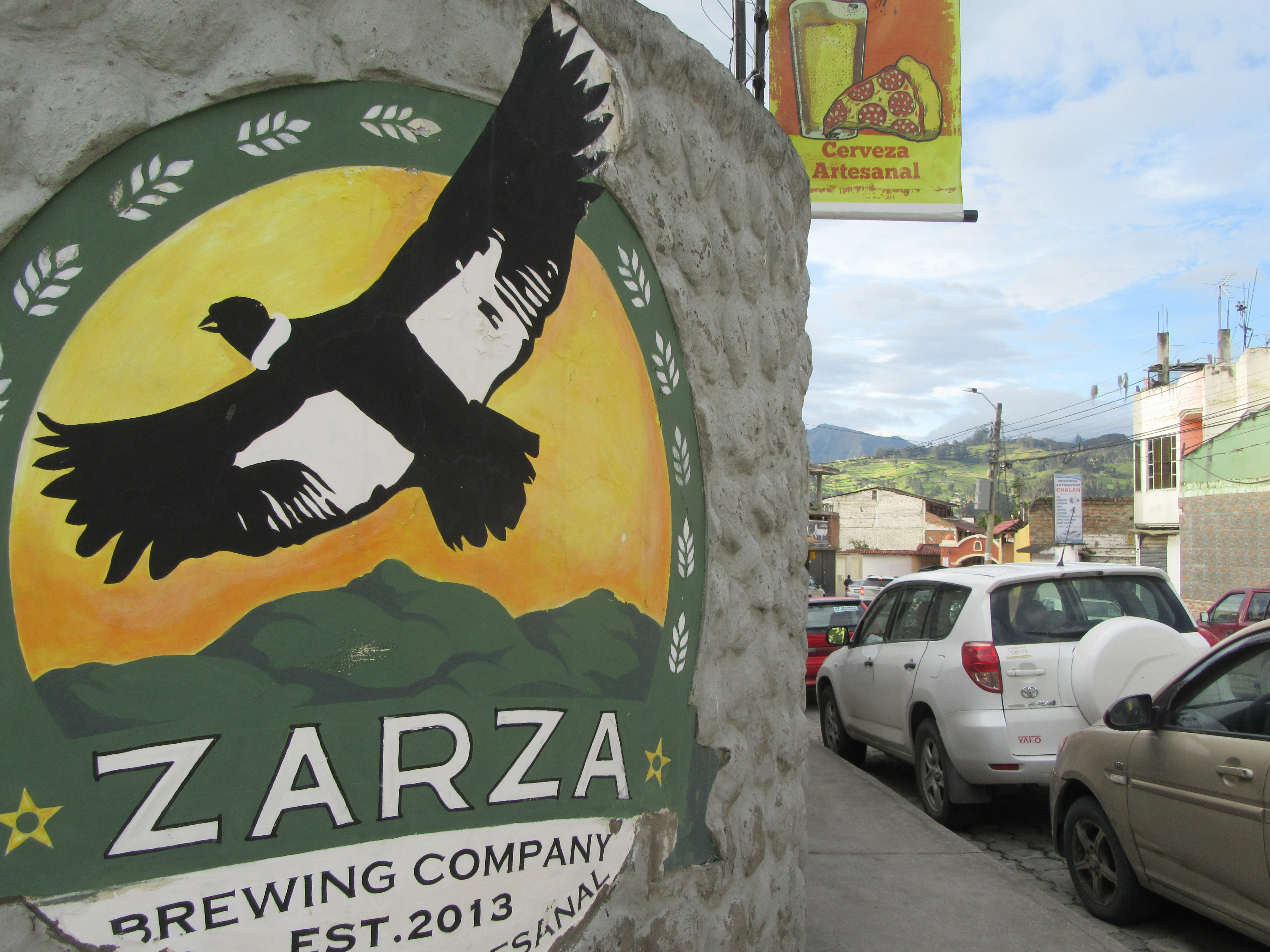 Chances are you'll never be in Loja, Ecuador. If you are, it's because you are taking one more night in the relative ease and luxury of the country before taking the nine hour bus ride to northern Peru. Chances are if you are about to take a nine hour bus ride, you'll need a good drink. So if you are in Loja do yourself a favor and go to Zarza Brewing.
Founded by a Texan who told us he biked down Latin America, to the tip of Argentina and then got stuck (ie: got married and had kids) on the return trip, Zarza has by far and away, the best beer I've had in Ecuador. I wasn't expecting much when we showed up just trying to kill time before our night bus. I started to suspect that I was in for a treat when we saw the cute outdoor patio and Don Quixote-themed decor. knew I was in for a treat when I saw the room full of stainless steel fermentation tanks.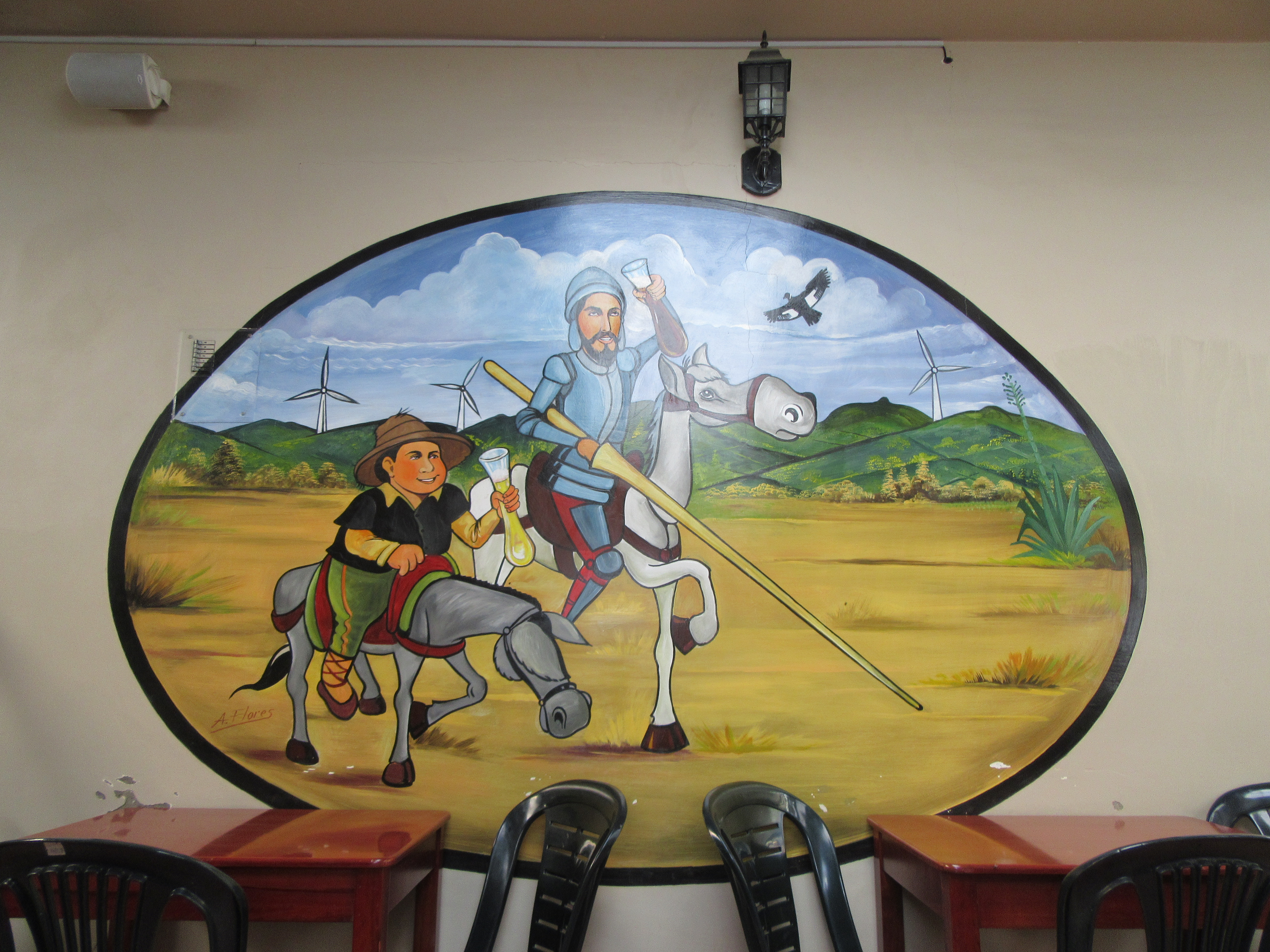 We tried five different beers at Zarza and they were all good. All of them! I would order then again. I wish I could bring them back to the States to impress all my beer snob friends. That is how good this stuff is. I know, I know, I can hear it now –  are you sure you haven't forgotten what good beer tastes like after nearly six weeks in Ecuador? You'll just have to visit Loja, try for yourself and see!
Belgian Pale / 6%
The weakest of the beers we tried, this was a little sweet but not cloying. The brewer had warned us that their had been an issue with the yeast causing the beer not to form a head. It wasn't a bad beer, just nothing special.
Score: 2 of 5 ranked against a typical American microbrew.





American Amber / 6.2%
This is what a beer should taste like! Bright flavor, starting fruity fading to mineral-y and then ending in a smooth grainy malt flavor. So good, I ordered two. I would keep a six-pack of this in my fridge at all times for surprise guests and beer emergencies.
Score: 5 out of 5 flagship style beers.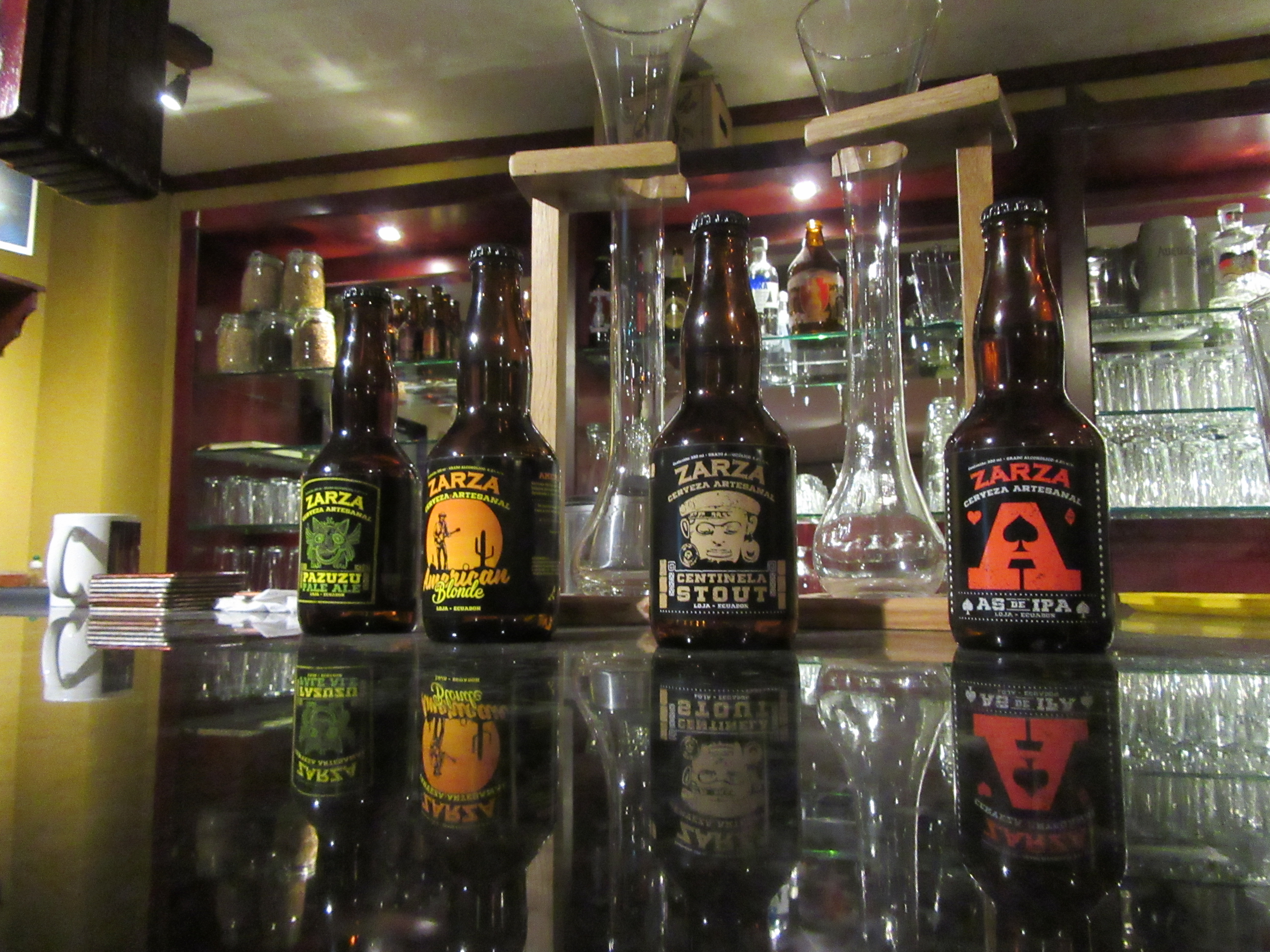 Stout / 6.2%
This beer was the most popular with the local crowd. I get it, when all you have is light lagers craft beer should be different, aka dark. Not to discredit this great ale. This is a toasty stout with a hot (but not spiced or spicy) flavor. The heat comes from the charred flavor which is perfectly executed and never tasted artificial.
Score: 4 out of 5 pints split between happy Ecuadorian families.





Agave Wheat / 7.5%
Recommended by the brewer who called it "exceptional", this beer is worthy of the self-promotion. This beer has a sweet  smell and the flavor of agave really shines. This is a full bodied, hardy beer which smells sweeter than it tastes. The flavor is more herbal than sickly sweet.
Score : 5 out of 5 mountain sunsets.





Double Cherry Stout / 10.8%
This is an ultimate dessert beer. Bitter cherry flavor with a thick mouth feel that, after waiting long enough, turns into chocolate. Executed perfectly!
Score: 5 out of 5 weeks in Ecuador!