Here at No Keg To Stand On, I like to make it seem like I live the glamorous lifestyle of your average beer blogger. Alas, I hate to shatter the illusion but I travel on a budget, like your average person who drinks a beer and only checks into it on Untappd. A great activity for beer drinkers on a budget is hiking. Hoofing it around is free and then you feel no issues splitting a tall bottle of Pilsener at the end of the day. So without further ado, a few of the many hikes we completed so far in our trip.
The High Altitude Hike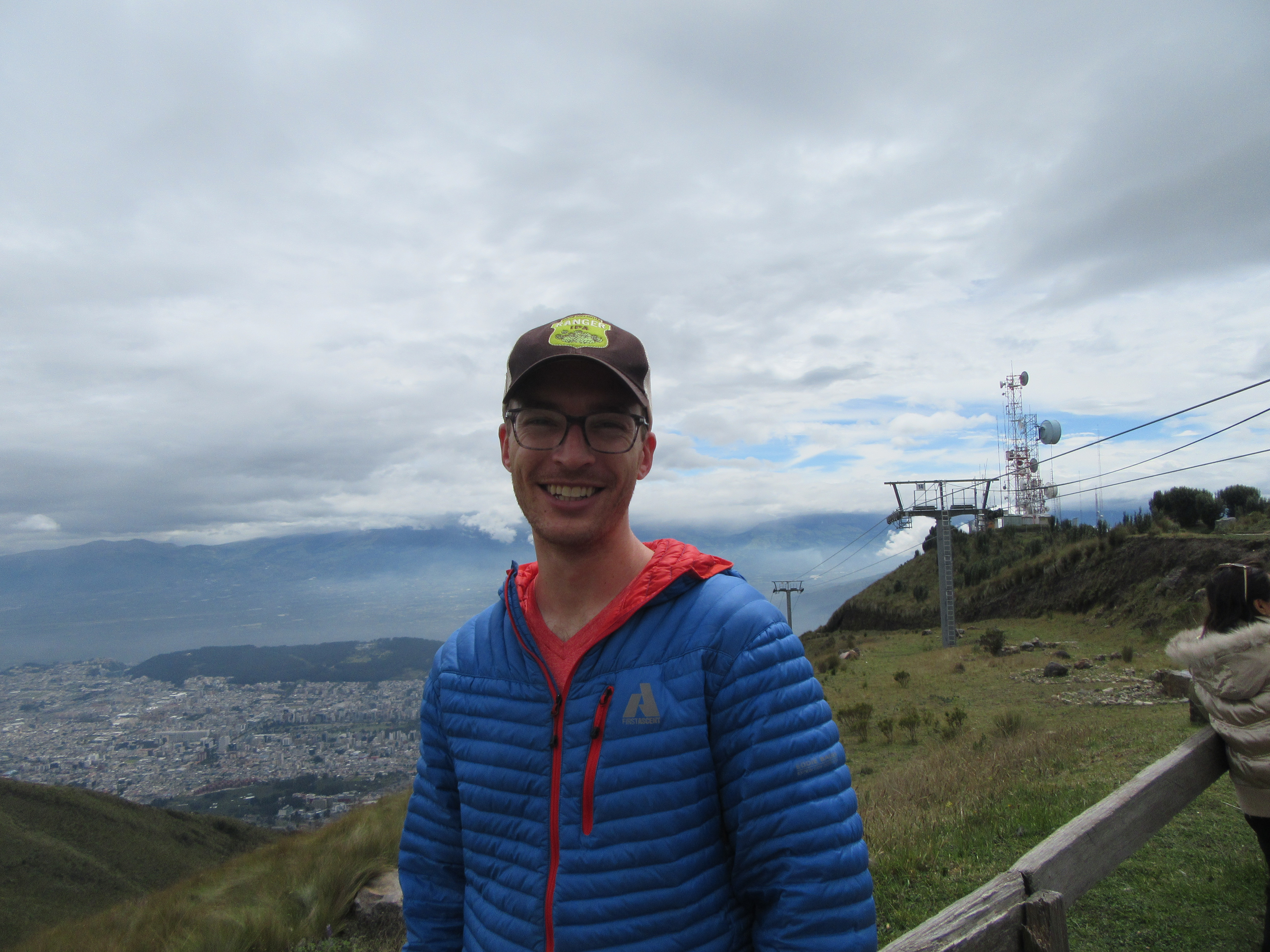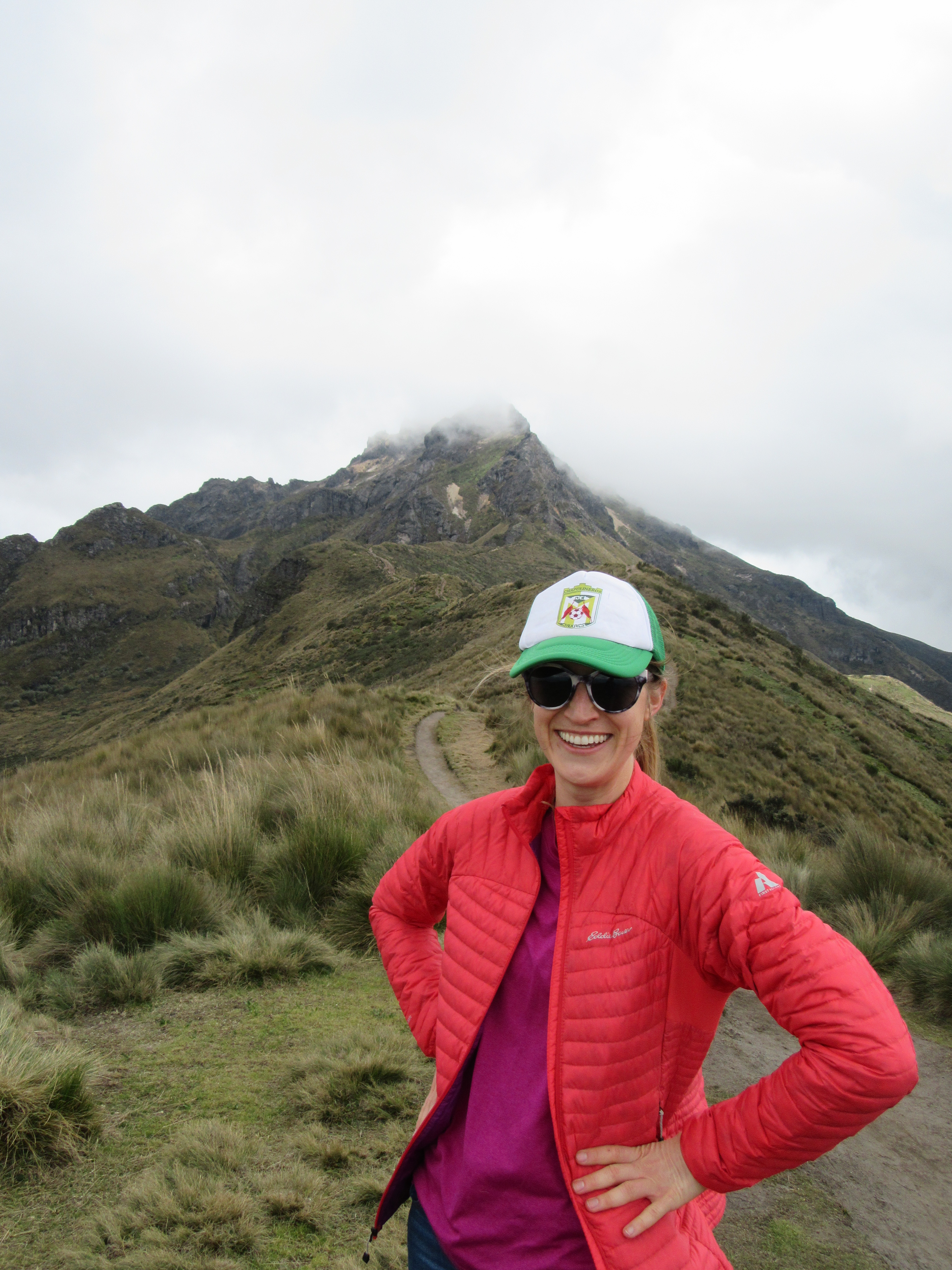 The capital city of Quito is at 2850 meters in elevation. The impact of this was made consistently clear whenever I attempted to walk. Huffing and puffing was my MO on anything even resembling a hill. Despite this Eric and I forced ourselves into a hike on our second day of the trip. Quito is a city surrounded by mountains; locals and tourists alike pay $8.50 to take the TeleferiQo, a gondola, up to 4100 meters in elevation. That's 13,452 feet to my imperial readers. It was from this meager height that Eric and I attempted to summit Cruz Loma(4,680m), the peak just behind the TeleferiQo station. We hiked for two hours and made it over halfway there before we were turned around by rain and exhaustion. The views from the top were worth it though, since we could see the whole city of two million people stretching out in front of us.
The Waterlogged Hike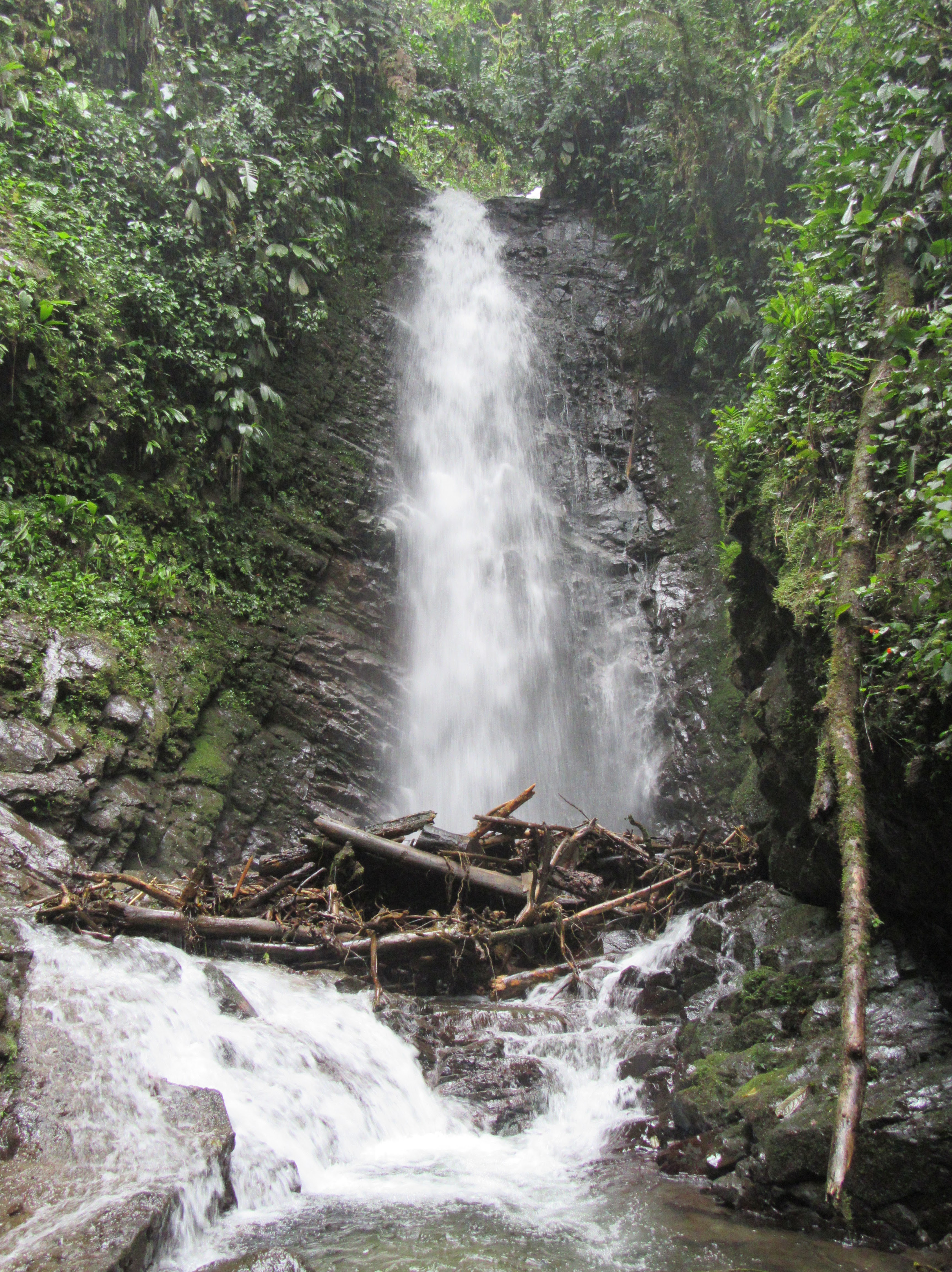 After Quito, we packed up shop and traveled to the city of Mindo, a bird watchers paradise in the cloud forest. Mindo was stunning beautiful but perpetually damp, like a certain place in the US which I love. We began our damp journey by hiking four miles from town to the Tarabita, a hand powered cable car which flies 500 feet above the ground. This cost $5 and was an amazing thrill to rush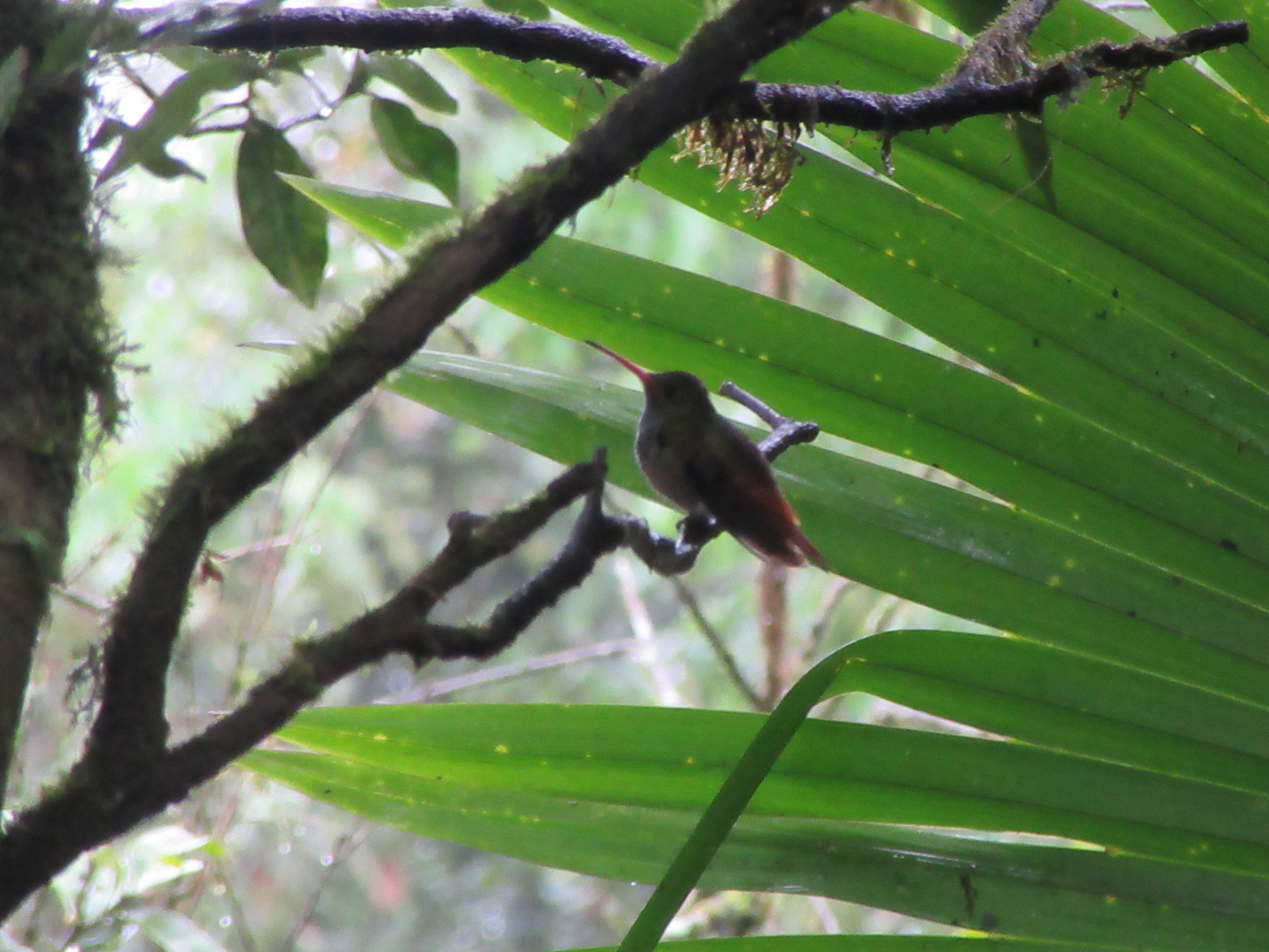 over the treetops of the Amazon. Watch our ride – here. On the other side of the canyon we walked a few more miles to a rushing waterfall. The waterfall itself was a bit of a let down as it had been pouring rain the entire journey. The real star of the show was the exotic plant life which covered every conceivable inch of the valley. As much as I frantically tried, I never saw a toucan while in Mindo. Oh well, I guess I have to go back to the jungle!
The Volcanic Hike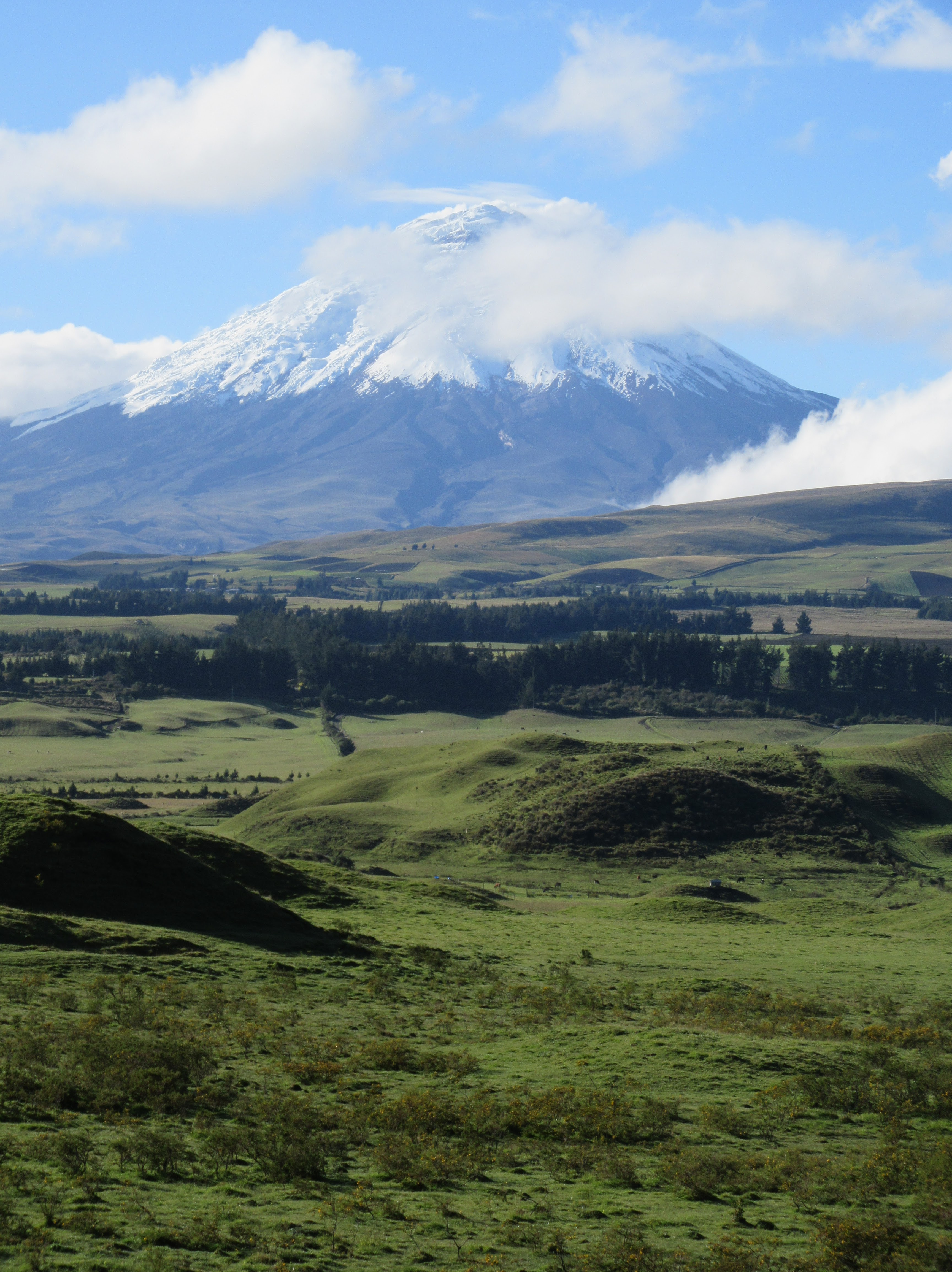 After Mindo, Eric and I got sucked into a cult / hostel The Secret Garden at Cotopaxi. Cotopaxi is a national park surrounding the still very active Cotopaxi volcano. The hostel was more like a Bed and Breakfast with three meals a day, access to hammocks, hot-tub and beautiful views of the volcano and surrounding farmland. On the second day of our stay we did the hike up Pasochoa, a nearby mountain facing Cotopaxi. The hike started at an elevation of 11,482 and ended at 13,845. So close to a fourteener you smug Coloradans! The volcano was often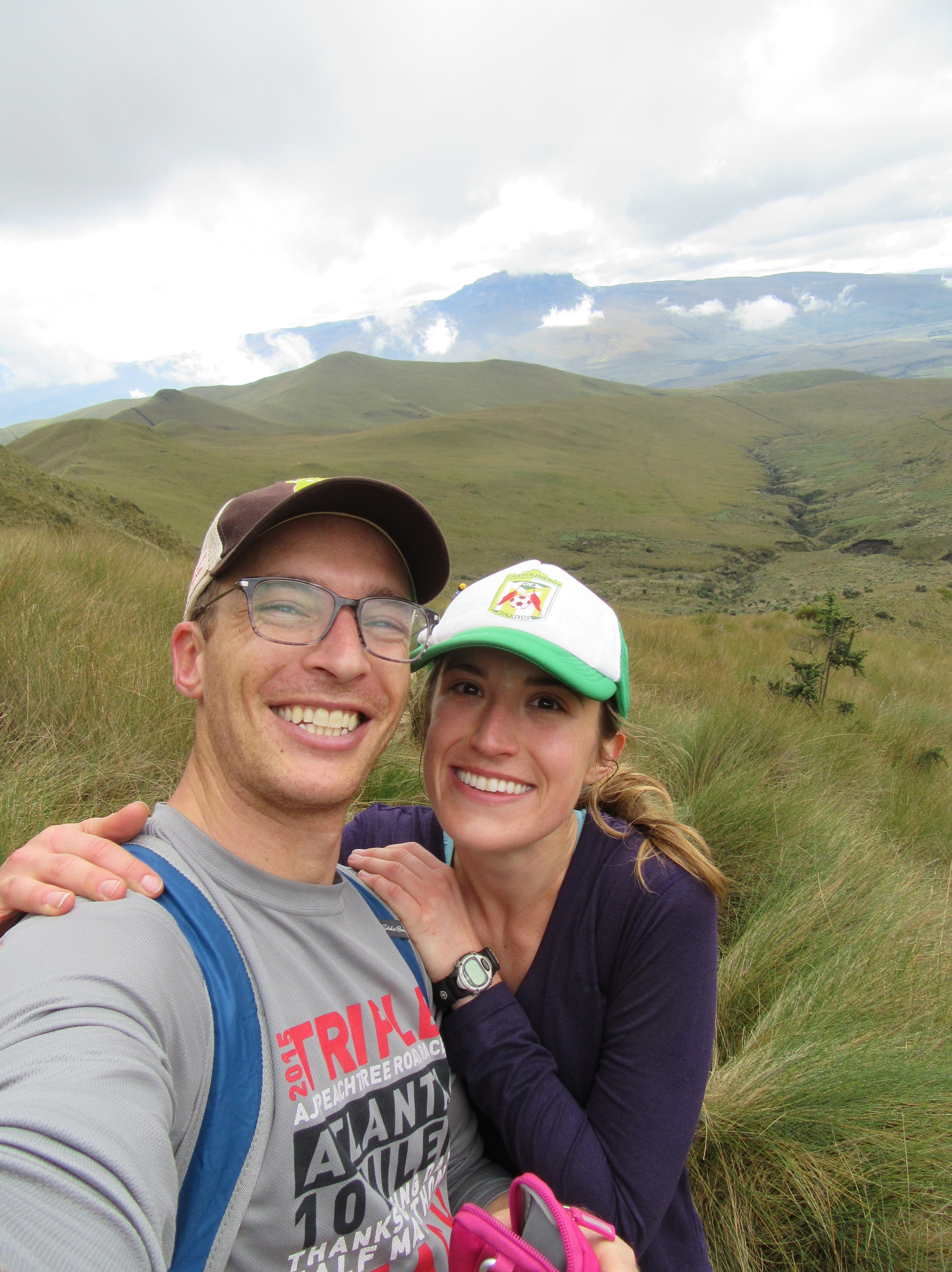 covered with clouds but the view of the valley was worth all the effort. Every time I wanted to complain about the compression of my lungs and the burn in my calves, I would look to the rambunctious hounds who complete this hike daily. Two beagle puppies, an elderly dalmatian and a dachshund. You can't give up if you are being lapped by a dachshund, which of course leads me to my next business idea—a reality TV show called "Are you Fitter than this Wiener Dog?" I bet you aren't.
---

Brahama by InBev
Lager / 4.3% / ? IBU
After a long hike, Eric and I like to split a big bottle of Ecuadorian macro. Brahma is one of the worst macros and tastes just like you might imagine, a watery throw back to what all beers tasted like in the 1970's with an added unnatural aftertaste.
Final score: One out of five. There are sightly beer macros to waste your dollar coins on.