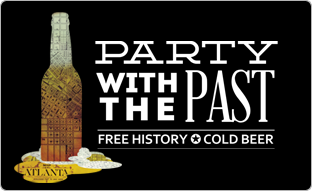 A few times a year the Atlanta History Center throws a "Party with the Past" networking event for young professionals. Its motto is "Free History and Cold Beer" which speaks to me on every possible level. I studied history when I attended Oregon State University and I often blame an East Coast / Washington D.C. Trip for getting me mixed up in my current profession. Despite a deep love of all things aged and dusty, this was my first time attending Party with the Past. The theme of this event was the history of brewing at Atlanta's oldest currently operating brewery, Red Brick.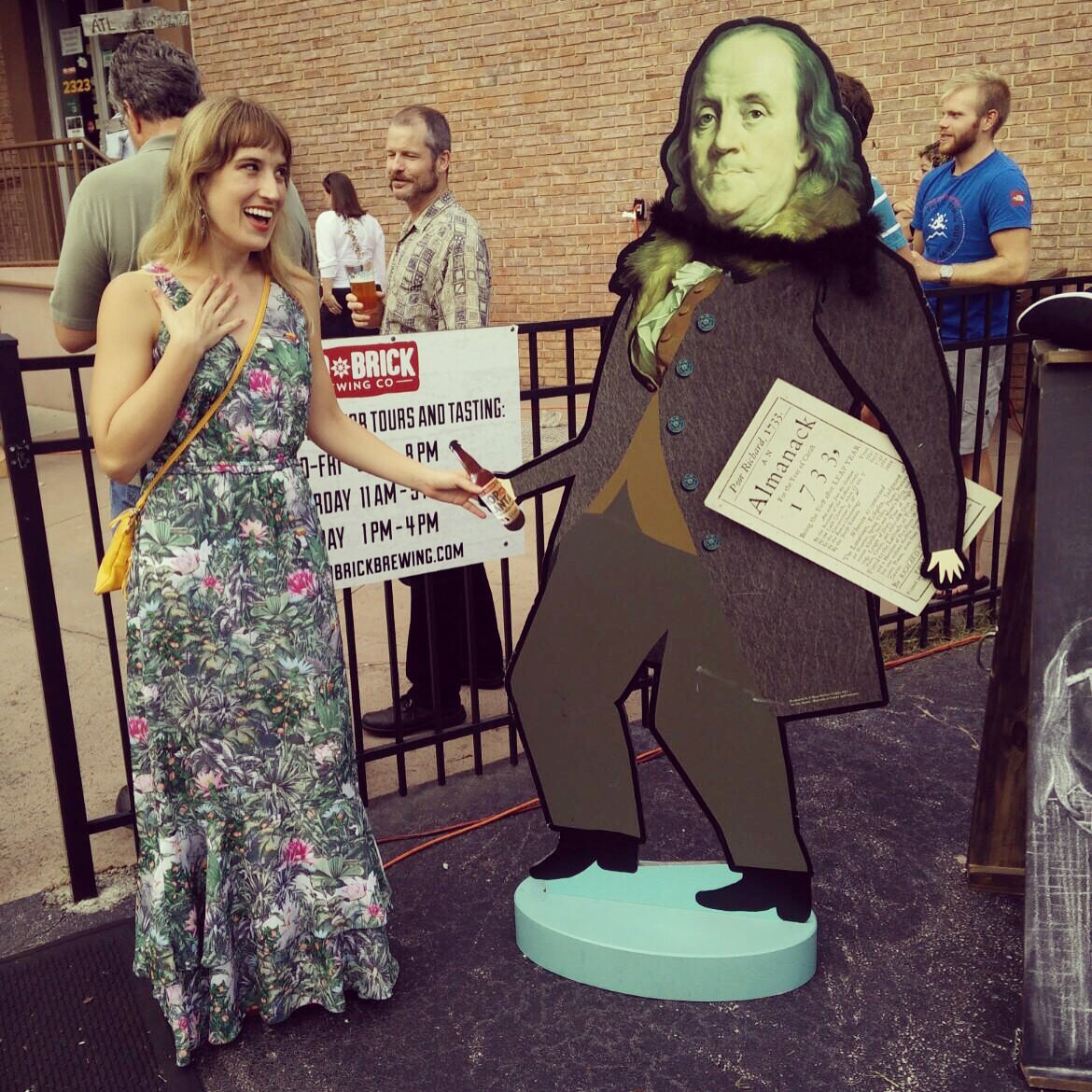 Red Brick Brewery has been in commission since the dark ages of Atlanta beer laws. When the brewery was founded in 1993 the state prohibited alcohol sales on Sunday and mandated that beer must stay under 6% ABV. This was my second trip to Red Brick and was packed with either history or beer lovers. Either way, I knew that this was the crowd for me.
The history lesson commenced two hours after the event began. The lecture was entertaining, amusing, and brief, which was perfect for a crowd two hours into their six beer tickets. The story of Atlanta and it's liquor started with the city's first saloon in 1847. According to the lecturer any place where people congregated was a good location to start a saloon. As the city grew saloons could soon be found on busy streets, in post offices and train stations. Near Georgia State University and very close to my current office was a street notorious for extra rowdy drinking establishments.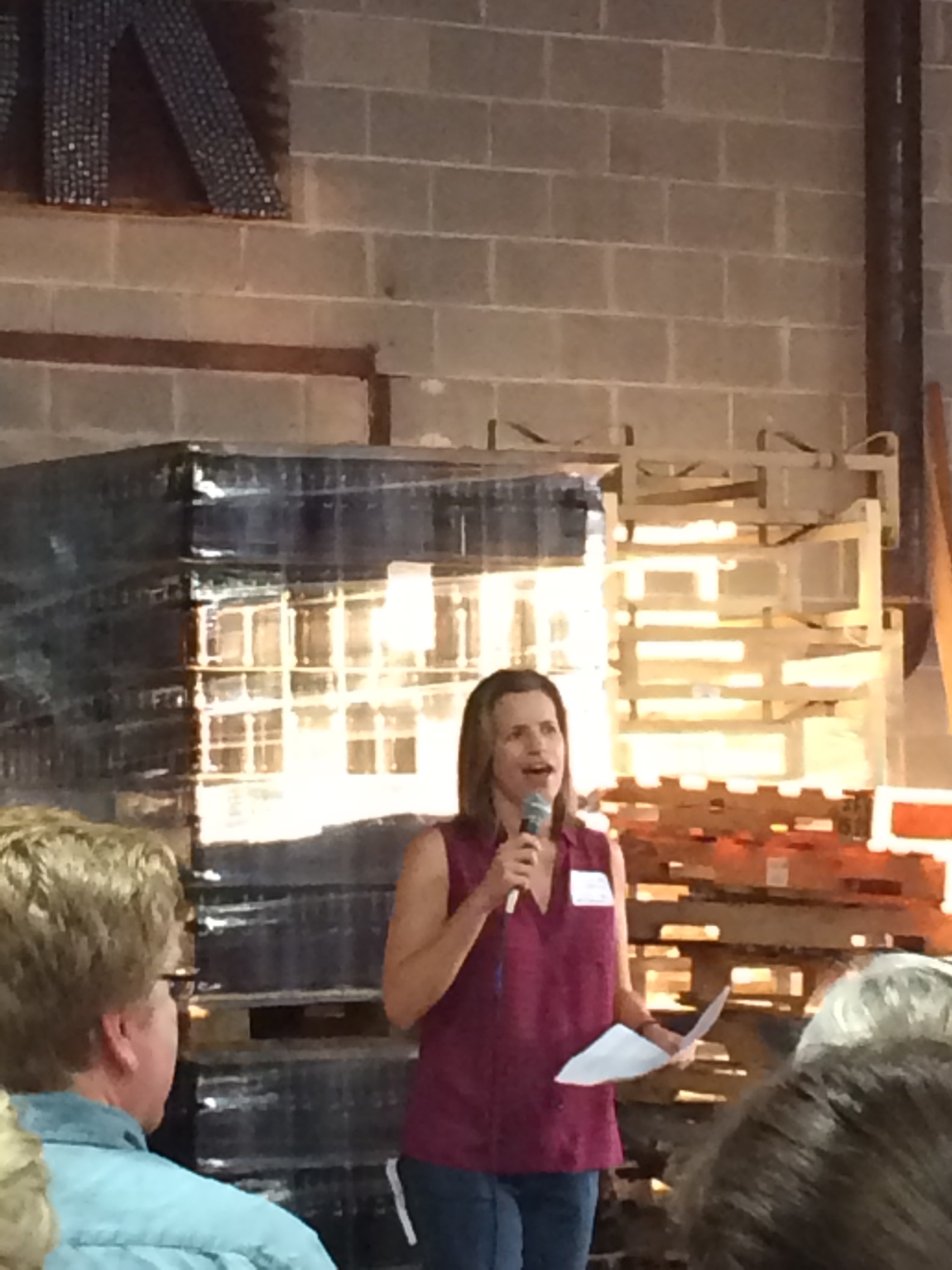 Of course a lady like myself could never be seen frequenting such a place, hence the creation of pick-up windows for reputable women. These where the heydays of Georgia drinking. In the 1850's the city's first brewery proved so popular that not only could the brewery sell directly to consumers, but it also had a dance floor, shooting gallery, and Ferris wheel. As popular opinion grew more conservative towards alcohol, Georgia laws began to creep toward prohibition. In 1885 the cost of a liquor license was dramatically increased to what would equal $40,000 today. That same year beer production was outlawed within city limits. Brewing wouldn't return to Atlanta until the end of prohibition which lasted from 1908 to 1935, longer in Georgia than in any other state.  The South is still at a disadvantage for brewing as the region lacks the history and government support. Luckily things are rapidly changing. New breweries are popping up every month and draconian laws are slowly shifting. Hopefully one day soon I'll be able to walk to Red Brick and purchase a single pint.
---
In my experience, Red Brick beers are hit or miss. I enjoy their Hibiscuwit fruit wit, which I reviewed in an earlier post. This trip to the brewery I sampled more of their core line up. Although it might not seem like it, summer is coming to an end and it's time to enjoy my lagers and sessionals before they are replaced with pumpkins and porters.
---
Beard Envy
Bourbon Barrel Aged Barleywine / 9.3% / 80 IBUs
I can't believe I am writing this but, this beer was difficult to drink. It was overpoweringly strong and cloying sweet. Barleywines are usually sweet and strong but this time the style fell flat for me. I am slightly concerned that my review is so far off from my fellow nerds on Beer Advocate, but nevertheless, I couldn't finish my sample.
Rating, one lonely pint glass.
---
Casual Session IPA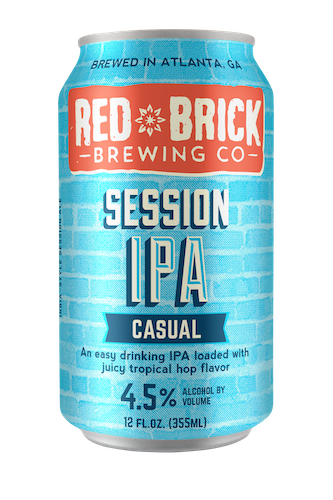 Session IPA / 4.5% / ? IBUs
I miss summer session season already. This dry beer is lightly hopped with a crisp flavor. Despite being lighter in alchol content this beer is a world apart from a mass produced american lager. The hops are noticeable and very slightly fruity.
Rating, four weeks left of southern summers.
---
21st Anniversary
Rum Barrel Aged Dark Saison / 9.5% / 26 IBUs
This is a lovable beer. It manages to be winsome and approachable despite it's high alcohol percentage. The rum flavor was prominent in this beer which paired with the maltyness and ABV created a quaff-able rum cake flavor. Even my non-beer-drinking, I'm just here for the history, friend enjoyed it. This is not a beer that I could drink more than a pint of as it's a rich desert-like beer. I am always impressed with beers that blur the boarders of tradition to create new experiences.
Rating, four out of five gateway beers.