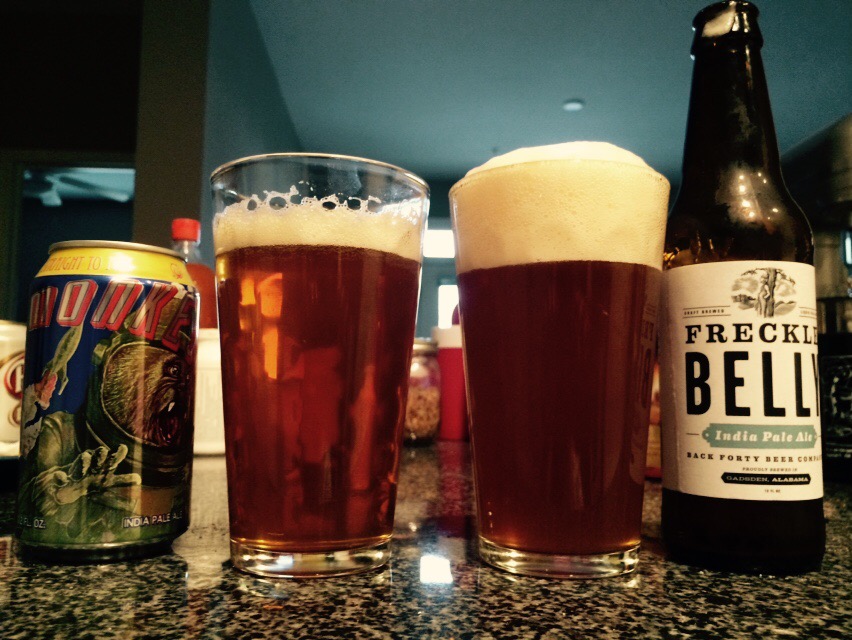 Despite sharing a border I have yet to explore my neighbor to the west. Alabama is famous for its seafood, Gulf Coast and terribly over-confident football teams. One thing Alabama doesn't have is a reputation for craft beer. This might be due to the fact that it ranks second state from the bottom on the Brewers Association's list of breweries per capita. Nevertheless, there are still 27 craft breweries in the state, none of which I have sampled.
The wonderful thing about living close to a good bottle shop is the ability to ask the shopkeeper what the have from a particular state. The store clerk didn't even blink an eye when I asked him what he had from Alabama. I can't wait to return to Hop City to complete my 50 States of Beer challenge. They carry a handful of beers from Alabama; I decided that it would be best to compare two different IPAs from two of Alabama's better known breweries: Straight to Ale and Back Forty Beer Co.
Straight to Ale is based out of Huntsville and is one of the more well known breweries in the state. They have aggressive street art-style labels on their cans and bottles. According to Beer Advocate, their Bourbon Barrel-Aged Laika Stout is of the brewery's best. Nevertheless, this is an IPA-off so I reviewed their Monkeynaut IPA which is available year round.
Back Forty Beer Company is in Gadsden, AL and has been brewing since 2009, the moment Alabama changed it's alcohol legislation to allow higher ABV and bottle sales. The bill was amusingly called the "Alabama Gourmet Beer Bill". In terms of pure branding Back Forty is a clear winner in my book. The labels look like they came out of a graphic designer's portfolio and each bottle comes complete with food pairing suggestions. Let's see if they have any substance with that style!
---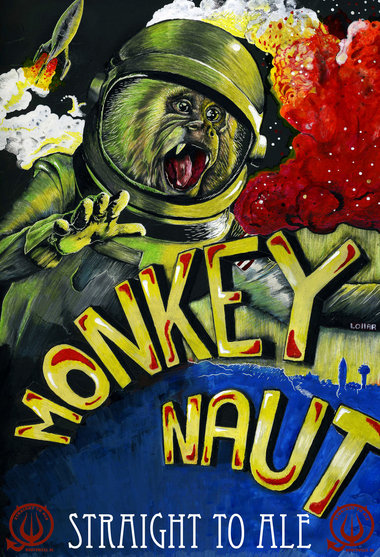 Monkeynaut by Straight to Ale Brewing
7.25% / 70 IBUs / IPA
This beer has a faint IPA aroma and never seems overly floral. It had an interesting flavor that took me a little bit to identify but I eventually determined was apricot. It is certainly on the sweet side for an IPA and lacks a distinctive bitter flavor. I enjoyed this beer but it wasn't something that I would seek out again in the future.
Final score: three out of five angry simians.
---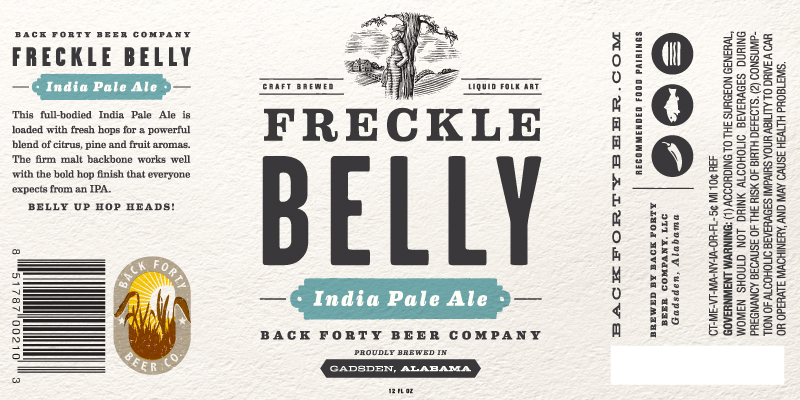 Freckle Belly By Back Forty Beer Co.
7.5% / 85 IBUs / IPA
This beer had a foamy pour and an oversized head. Now I am no bartender, but I have years of beer pouring experience. Something was wrong with this beer. The head was extremely bitter but then the taste evolved into a faux lavender flavor which was very unpleasant. The whole experience was like having happy hour in the garden department of a Home Depot.
Final score: one out of five lovely labels.