Cheers to my first bottle review! From time to time I am going to write shorter reviews based on one beer. These could be from anywhere in the world and whatever style that piques my interest. In a world as creative and exciting as craft brewing, why not explore!
---
During my recent trip to Ashevile (Part two coming soon!), I visited Appalachian Vintner and bought home an exciting haul of brews. One of these bottles caught my eye with it's distinctive label. It turns out that this particular bottle was produced in Alaska. Having never tried an beer from the 49th state, I decided to pick up this stunner of a bottle and take it home with me.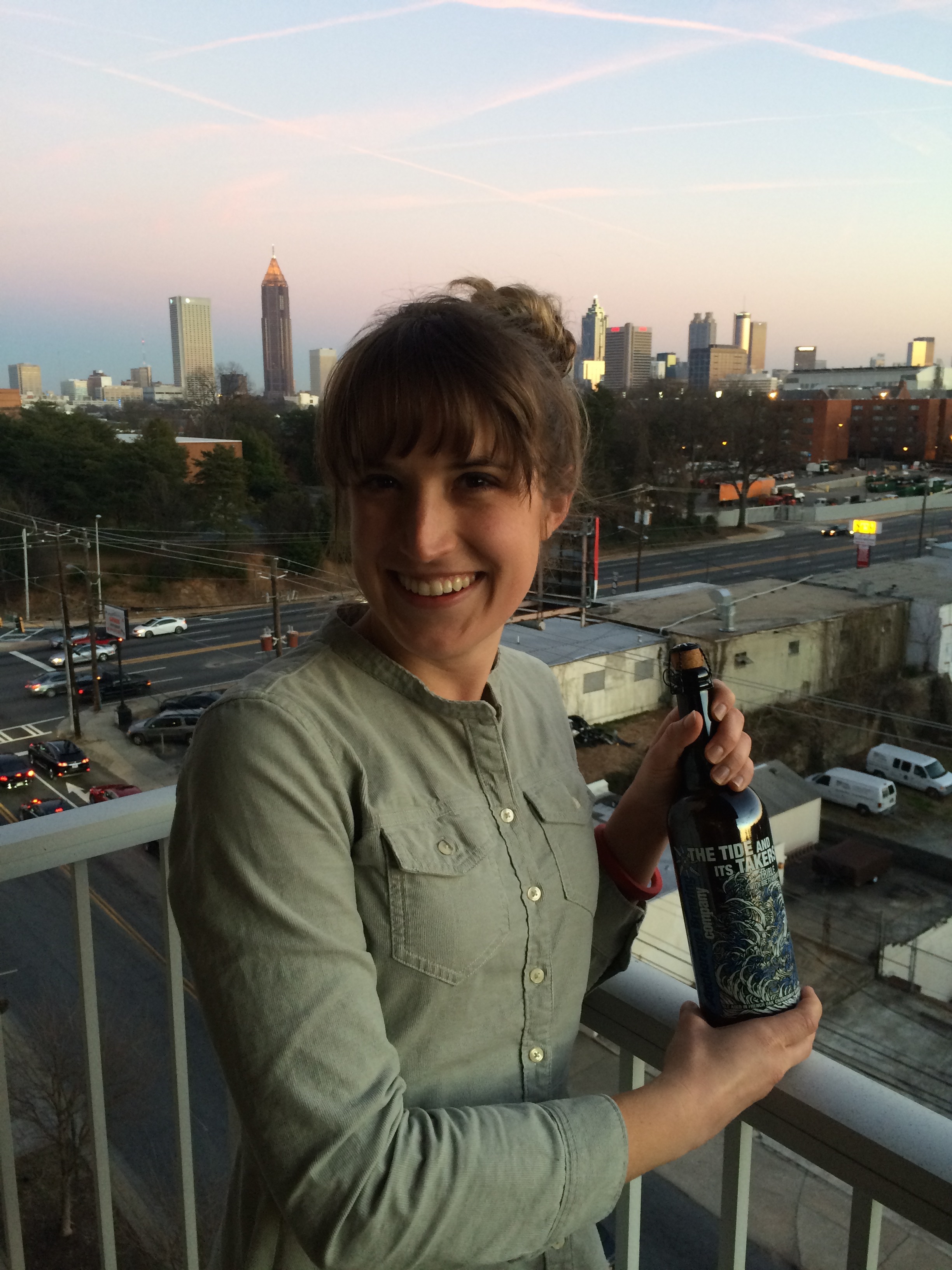 The Tide and Its Takers is brewed with Brettanomyces, which is a genus of yeast used in wines and some Belgians. The wine theme is continued with this beer which is then aged in oak chardonnay barrels. This beer is a triple which means that it has three times the normal amount of malt. This particular beer had three different yeasts added at three different parts of the brewing process. The high amounts of yeast "eats" the equally high levels of malt which results in a beer which while highly alcoholic, is also sweet and lightly colored.
The Tide and its Takers by Anchorage Brewing Company
9% / 30 IBUs / Triple
I must be drinking too many triple IPAs lately because I was completely surprised by this beer. At 9% I expected a more intense drinking experience. Instead, this beer reminded me of the Graff I tried from the Denver Beer Company. It is a delicate beer which has a light mouthfeel and a distinctly wine like flavor. This is not at all a hop bomb and I couldn't have been more pleased. The aftertaste does betray it's high alcohol content but it's never overwhelming. This beer seems like it would age very well, if I ever had the patience for something like that.
Final score, a surprising four out of five strains of Brettanomyces.
---
Tell me dear readers, should I embark on a 50 States of Beer Challenge? Sure I will have to back track up the alphabet to sample a bottle from Alabama, but I think it's a worthy challenge. Let me know in the comments below.