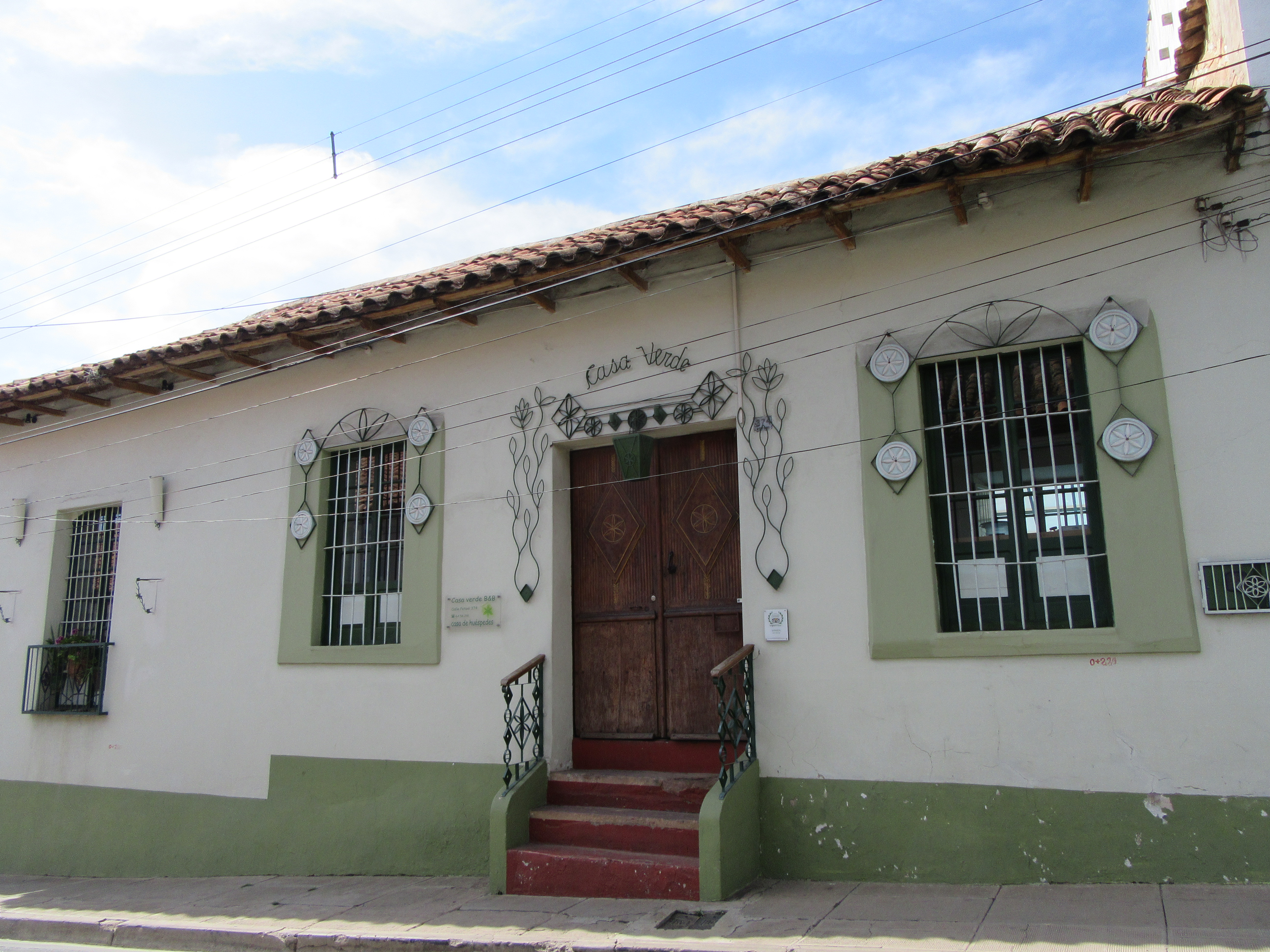 What a difference a couple thousand meters makes. After descending from the Altiplano into a temperate climate and an oxygen filled elevation of 9,214 feet, Sucre felt like a drastic departure from the rest of Bolivia that I had experienced so far. Palm trees, colonial architecture and a richer population all contributed to my travel whiplash. How could it be that this city was only a few hours from Potosí? Sucre is quaint, clean, full of young people and possibility. Another way to explain this: Eric and I ate burritos on our first day in town and they weren't half bad! If the city wasn't so difficult to access, I would recommend it to anyone looking for a cheaper, tourist-free Spain.
After weeks of subpar hostel rooms sleeping in twin beds, Eric and I decided to splurge on Casa Verde. This Bed and Breakfast set us back 37 USD a night and was worth every penny. The colonial home had comfortable beds, a breakfast that was more than bread with strawberry jam, a large kitchen for guests to use and a swimming pool. All located in the heart of the Historic District.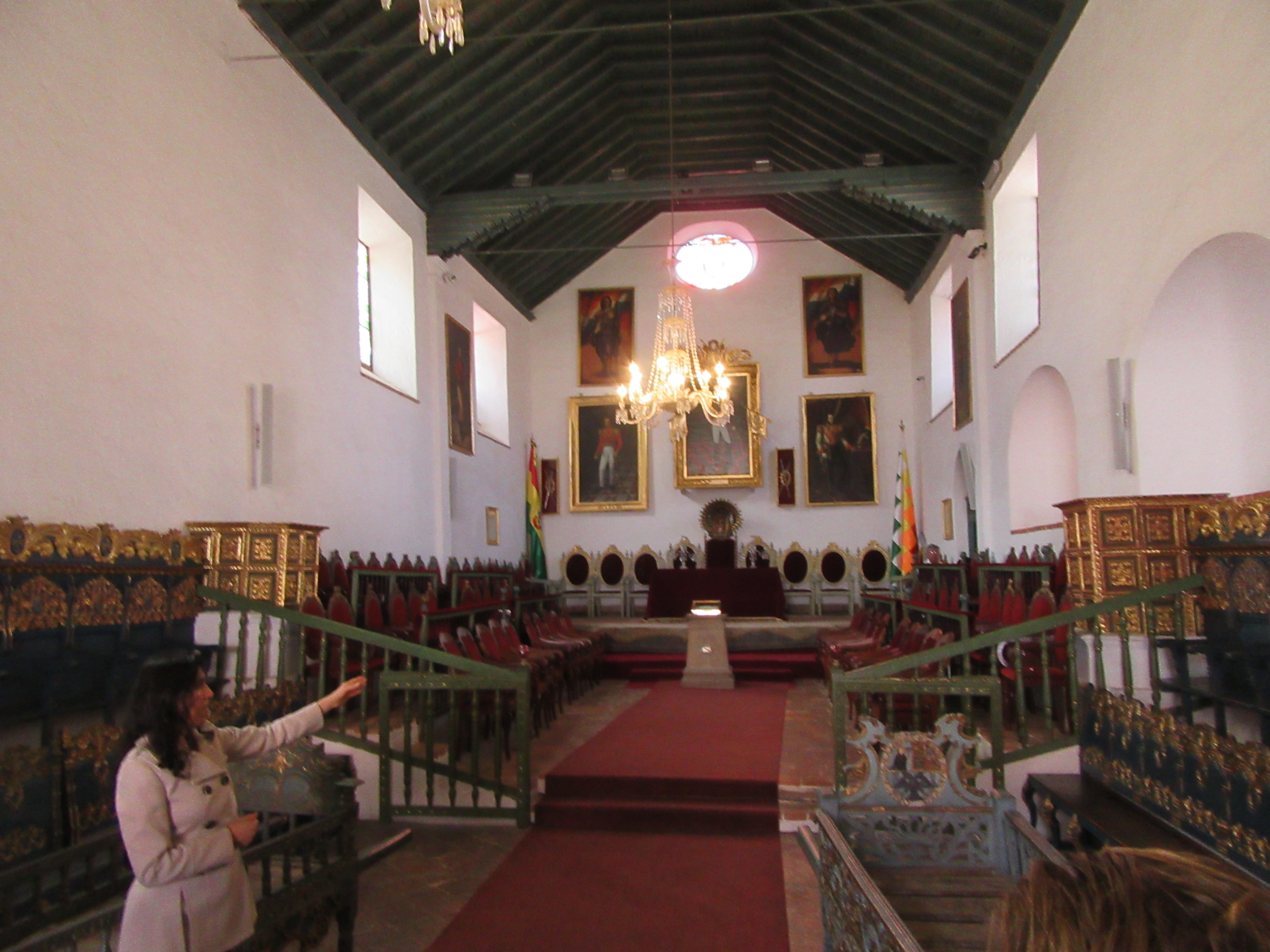 Sucre is the historic capital of Bolivia and currently holds the Supreme Court, even though the majority of the government is located in La Paz. The historic center of town is lined with whitewashed buildings and palm trees. The House of Freedom is the crown jewel of the town square and is perhaps the most historically important building in all of Bolivia. Built in 1621, the house was originally a religious school for monks but was converted during the rebellion and subsequent independence movement. It was here that the Bolivian Declaration of Independence was signed and can be seen in the main hall. I was drawn to the changes in this building over time. The Hall of Independence was originally a chapel; you can see the space for the organ in the back. The Hall has paintings of traditional leaders of Bolivian independence hanging from its walls such as Simón Bolívar and Antonio José de Sucre. When Evo Morales was elected he added four more heroes to the Hall of Independence to include native Aymara revolutionaries. One of these heroes is the kick ass heroine Juana Azurduy, who lead an army to liberate parts of Bolivia and what is now Northern Argentina. While I applaud the inclusion of indigenous heroes, the new decor seemed a bit forced. I doubt it'll be long before all six portraits are of Evo himself.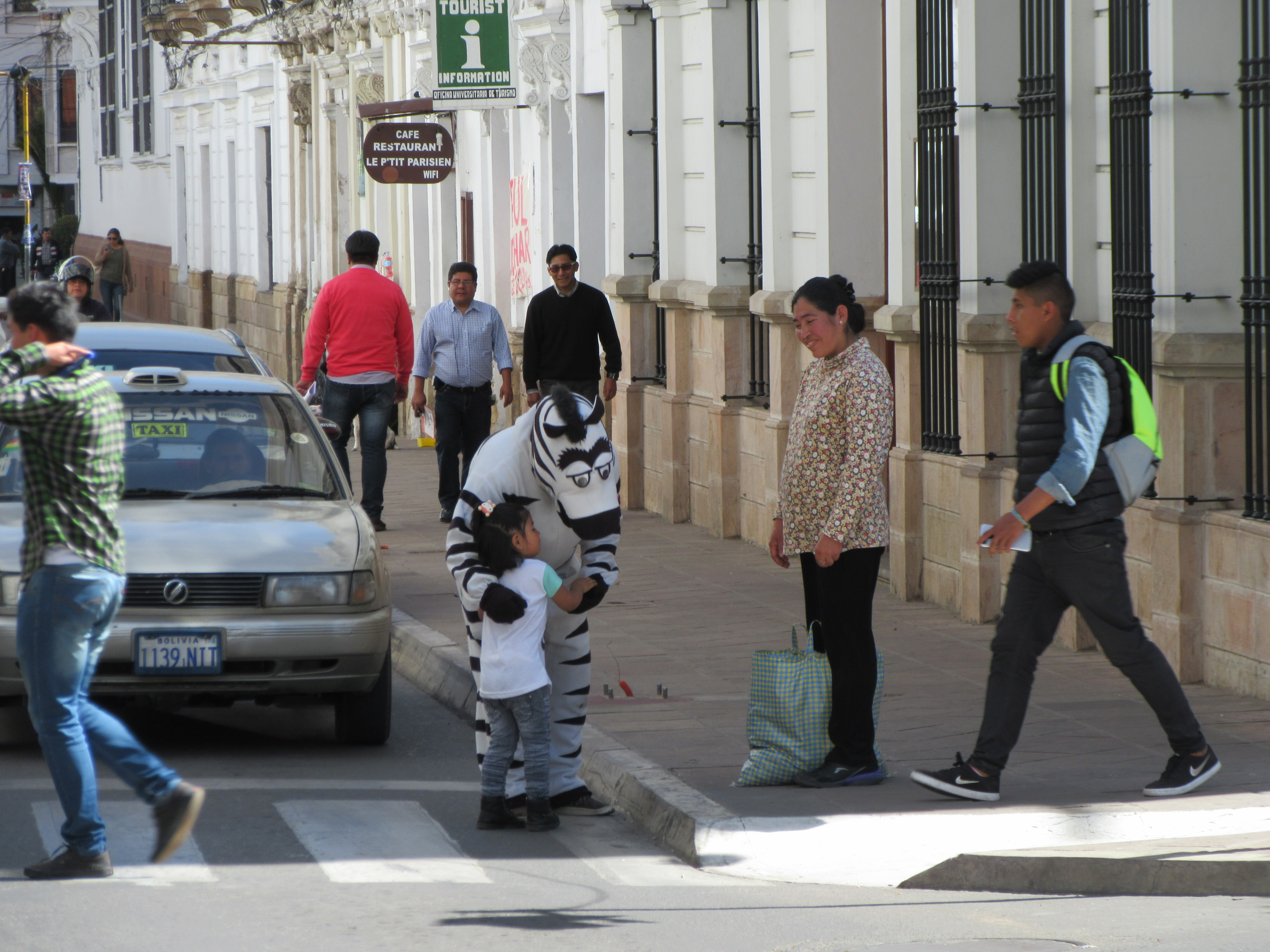 After our tour of the Hall of Independence, Eric and I had our introduction to the universally beloved mascot of Bolivia—the dancing zebras. The dancing zebras are volunteers, usually high school students, who dress up in a zebra costume and help people across the street. The costume is a reference to the crosswalk or "zebra crossing" as they say in the United Kingdom. The idea started in 2001 by a government employee inspired by a similar program in Columbia. The program has proven to be so popular that the zebra is the unofficial mascot of La Paz. You see the cartoon creature everywhere, from sides of buildings to government distributed backpacks for children.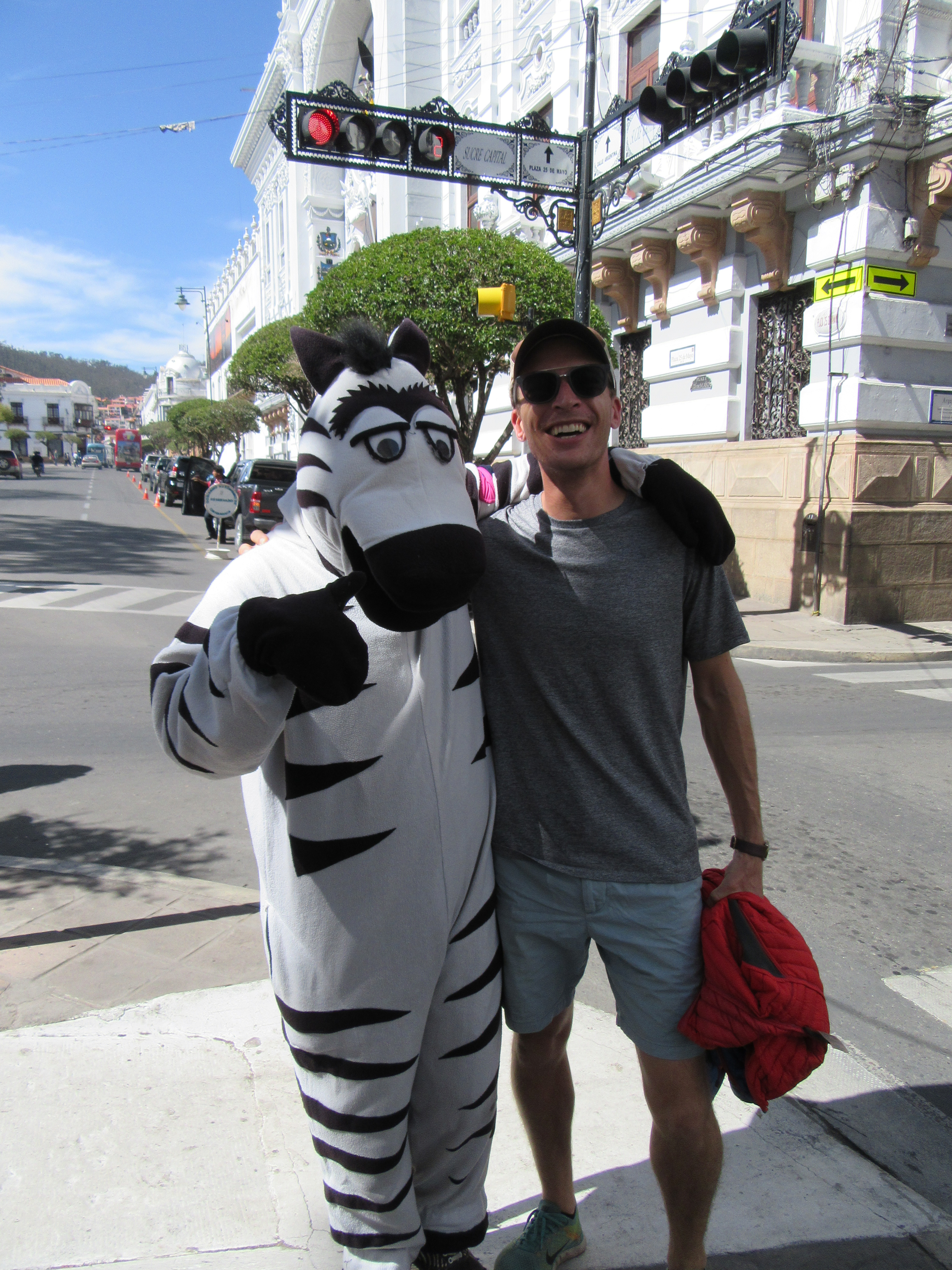 According to the newspapers Eric could read pinned to the sides of newsstands, the zebras were new to Sucre. It was clear that people were loving it. Taxi drivers rolled down their windows to shake a hoof, children were set down in the middle of a busy street for a photo-op and backpackers intentional crossed the streets to take a photo. Pedestrians are the bottom of the South American traffic pecking order so programs like the Zebras are doing a lot to improve public awareness and safety.
Before arriving Sucre I had no idea that I would find the town so charming. I wanted to visit for one major blockbuster attraction— the wall of dinosaur footprints. In the 1990's a local cement factory stumbled upon something spectacular: not just one but thousands of Dinosaur footprints that, due to tectonics, have shifted into a vertical wall over time. I had read about this site in my guidebook months before arriving in Bolivia and I had been geeking out ever since. The Parque Cretacico is located a brief bus ride from the center of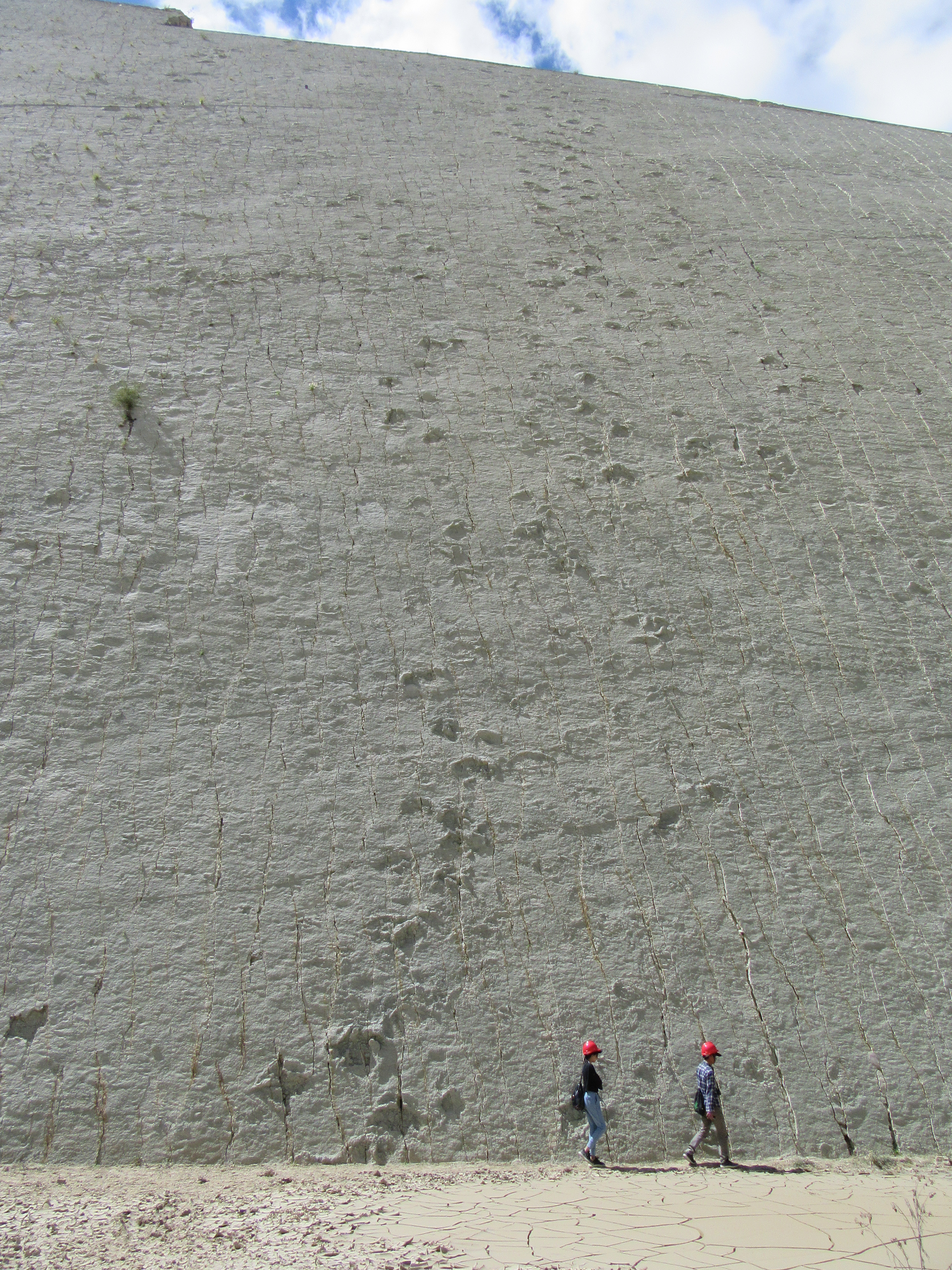 Sucre. The park has been cheesed out to the max, with plastic "life size" dinosaurs roaring on a looped track instead of any sort of educational museum. It didn't bother me too much as the main attraction blew me away. Rounding the corner guests can see a two-football field-long chunk of exposed rock with thousands of indentations. These are dinosaur tracks from four different types of dinosaurs: Theropoda, Ankylosaurus, Ornithpods, and Sauropods. Unfortunately a large triangular part of the wall with the highest amount of tracks collapsed thanks to erosion and ongoing work by your friendly neighborhood cement plant. But don't worry, they gave us toy hard hats to protect us from any oncoming landslides.
Walking down to the wall put the footprints in perspective. The Theropod prints were as large as my slightly oversized hands, and the sauropod prints were as long as my torso. It was difficult for me to wrap my mind around the fact that these were created by living creature separated from us by eons. I was disappointed that the largest concentration of prints had been destroyed. Nevertheless, the experience will be something I cherish forever.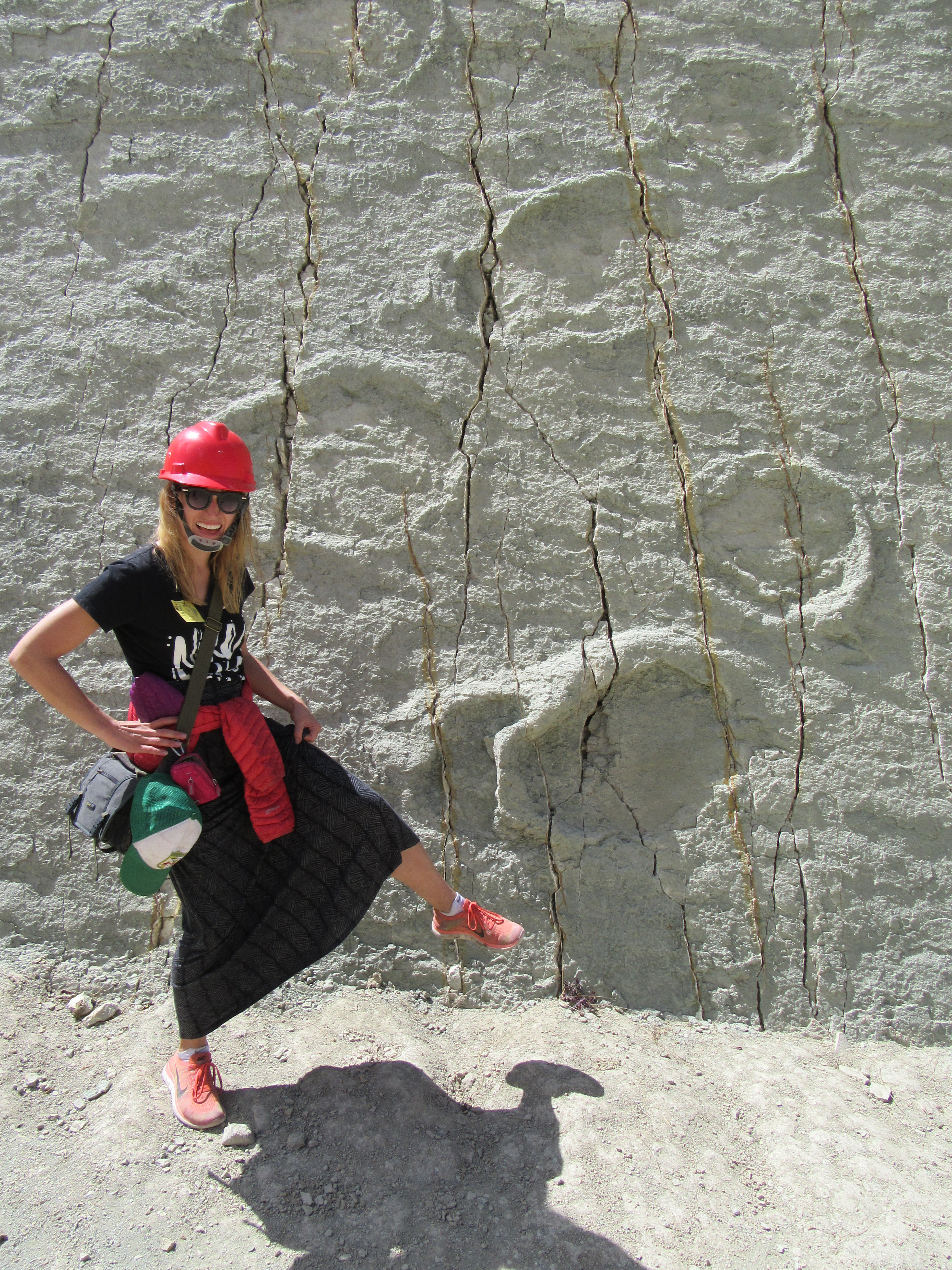 Sucre was one of my favorite cities in Bolivia for its unique feel and first rate attractions. Disappointingly our trip was quickly running out of time so Sucre was as far east as we made it on the South American continent. It was time to start heading west, back to La Paz, Peru and eventually Machu Picchu.
---
Sureña Especia by Sureña
Lager / 5% / ? IBUs
Tasting these three lagers had me questioning my own tastebuds. Is there any difference between the three or am I mistaken, and the "higher end" of the line just means more alcohol? The first of the pale lagers was sweet but less so than other beers we had tried.
Final Score: Three out of five dancing zebras.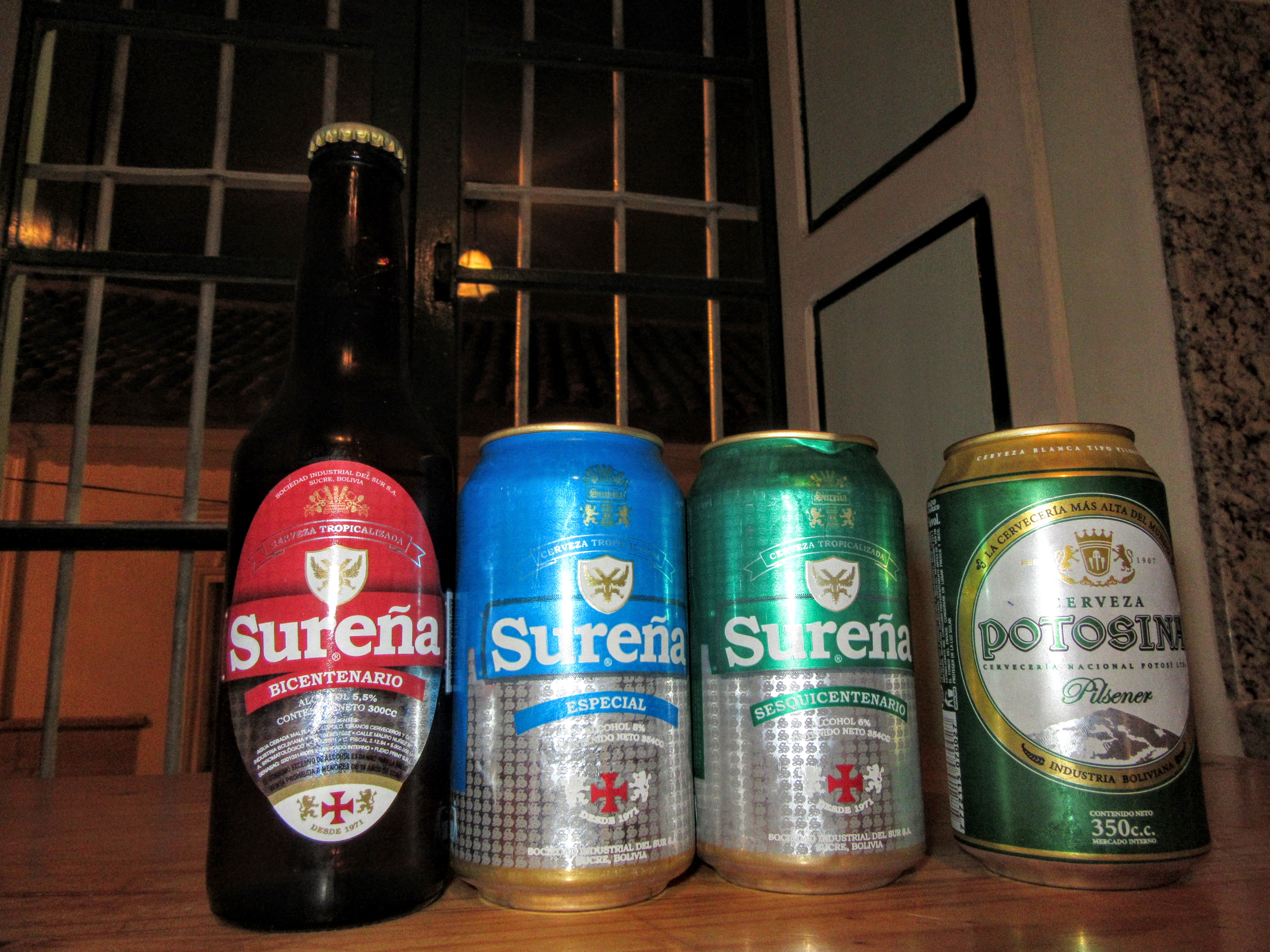 Sureña Bicentenario by Sureña
Lager / 5.5% / ? IBUs
This beer was a lot harsher and more alkaline. It seemed over carbonated and gave me the impression of licking limestone.
Final Score: 1 out of five tasty dinosaur footprints.





Sureña Sesquicentenario by Sureña
Lager / 6% / ? IBUs
Sickly sweet, this beer gave me the impression that a hop had been waved in it's general vicinity. Does artificial hop extract exist?
Final Score: 1 out of five heroes of the revolution.