Haven't you always daydreamed of getting away from it all, leaving that cube and starting a passion project in a foreign country? I admit that I have considered it, perhaps more than most. It's easy to forget that brewing is a science with more unique challenges than fermenting or making wine. If wine is like throwing together a stir-fry, brewing is making a cake. Of course the challenge behind each recipe is what makes brewing so exciting and what makes Adventure Brewing so impressive.
After dropping him an introductory email, Adventure Brewing's brewer Isaac Bengteson offered to take Eric and I around his facility. I have seen my fair share of breweries both big and small, but touring Adventure made me rediscover my love for the passion that goes into the finished product.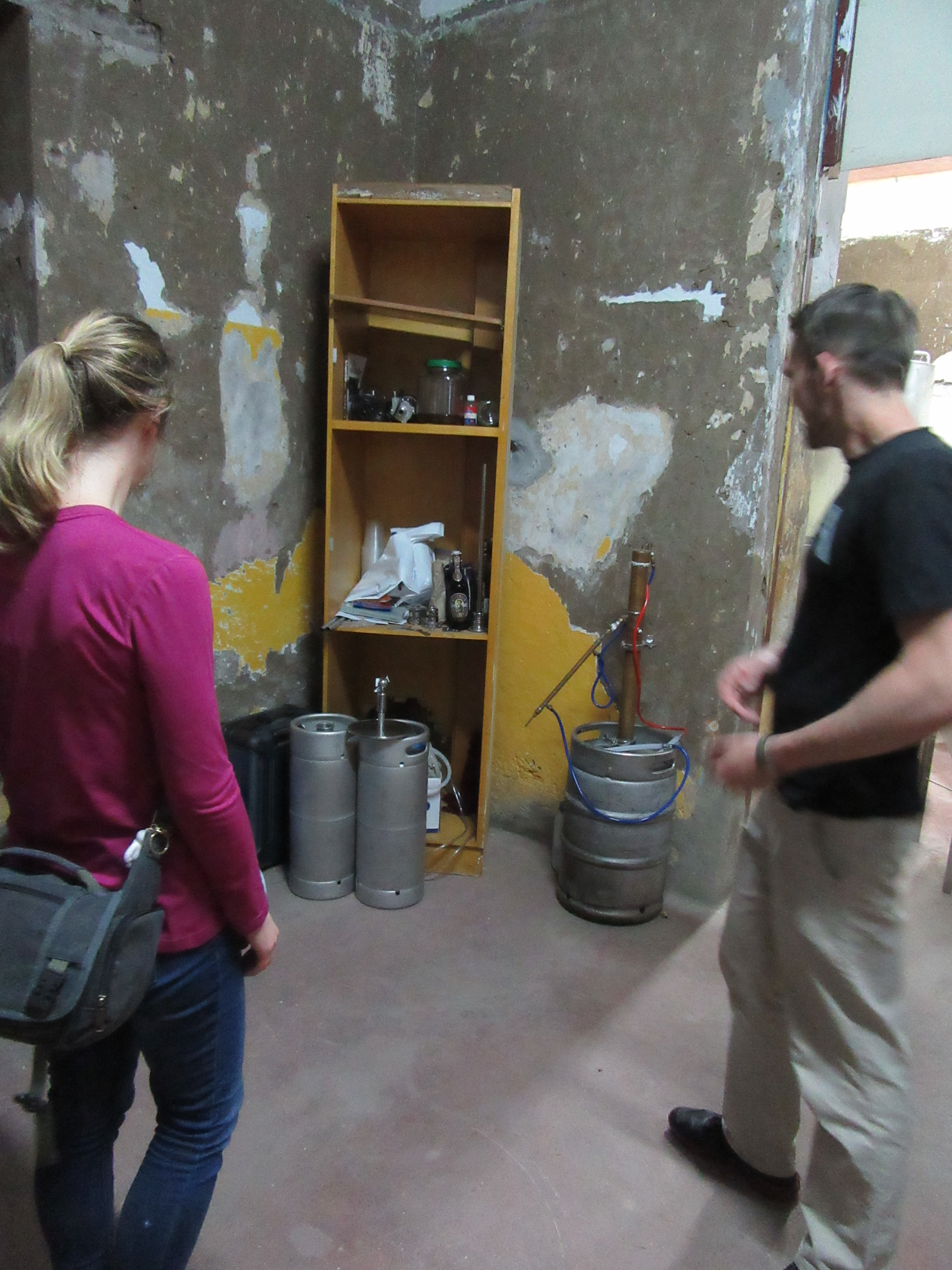 Founded in January 2016 by Issac and his head brewmaster from Oregon, Adventure Brewing is what happens when two Quito loving ex-pats want to enter the booming industry of craft brewing. Craft Beer has exploded in Ecuador, seen as a status symbol by the upper classes. Around 75 different breweries competed in Ecuador's nationwide beer competition in 2016. Issac told me that the majority of breweries are in the northern, wealthy side of the city and that taking your date for a glass of "American Style IPA" was a classy move—I like your style Quito.
Adventure Brewing is not located in the affluent section of town. The space is located in historic Old Town, to the south. The location was picked with intention, a mix of travelers and middle class Ecuadorians. It's important to Issac to keep his beers on the upper end of affordable—$3.50 USD a pint—so locals and travelers alike can expand their palates and try something new. He admits it's hard to get your average Ecuadorian interested in craft beer—the most popular beer is Pilsener brand lager; it's awful, I've tried it—but Issac and the team are up for the challenge.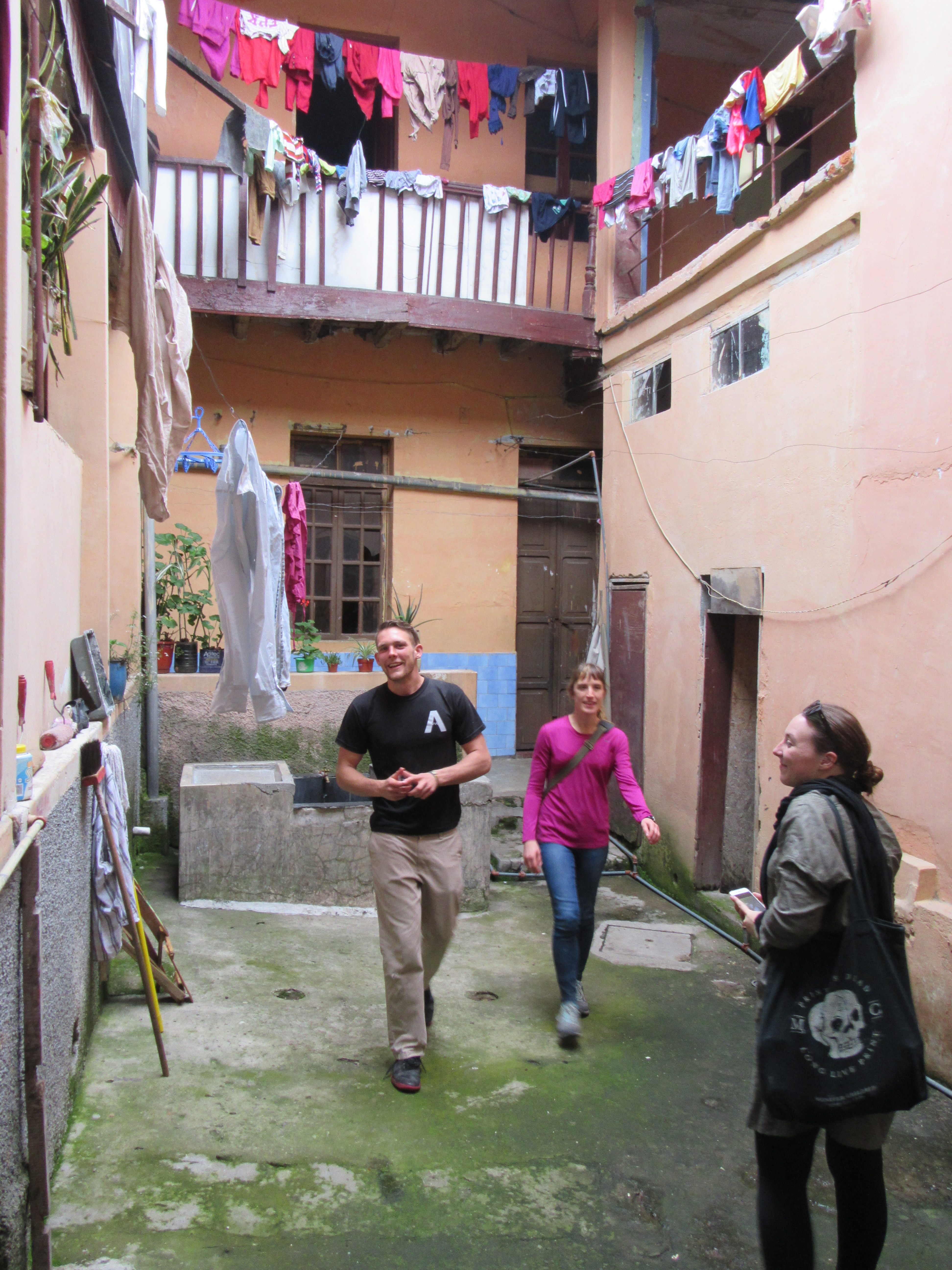 The brewing facilities are located inside of a colonial home west of La Ronda street. The house is typical for the area, both in the number of sprawling rooms and the general state of dilapidation. Issac told us after they purchased the house they removed a number of people who where squatting, with the exception of a family with school-age daughters who live upstairs and look after the place. Every room used by the brewery went through major renovations before it could be used for production. The floor of the room which holds the fermentation vats had to be enforced with materials scavenged from the upper floor of the house. The cold room for storing hops was another DIY marvel: the entire room was coated in Styrofoam with an AC until blasting from the top of the doorway. It's clear that these guys aren't you're average amateur home brewers.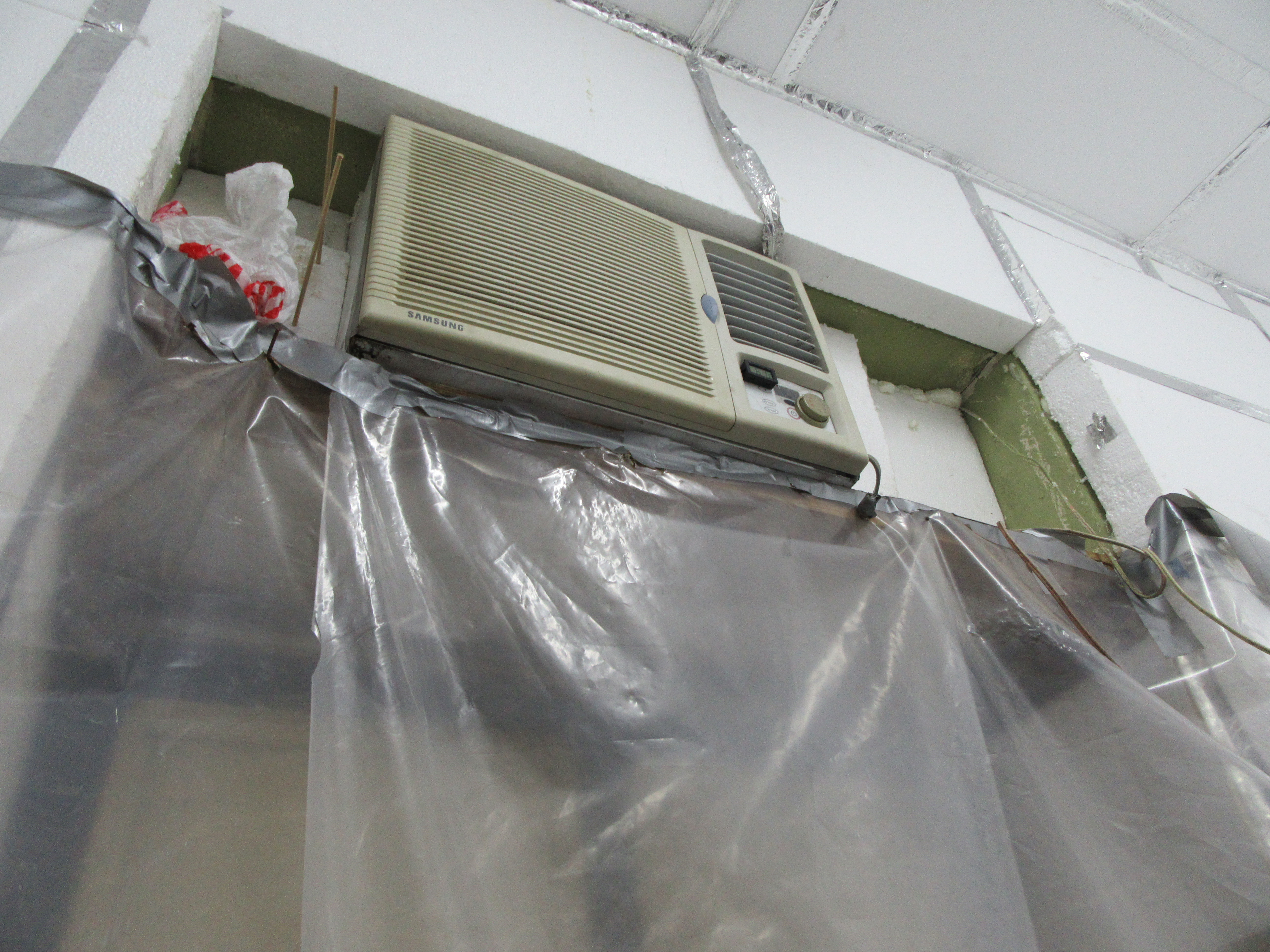 One of my most pressing questions for Issac is: where does he get his ingredients? Nothing is as simple as it should be. All the grains are imported from Germany as malts are relativity easy to acquire. Yeast is made in cooperation with the local University where a professor uses the process to teach macro-biology. This isn't without some risks, as students have made mistakes in the classroom which impacted the flavors of one batch of beer. Finally, hops. How does Adventure Brewing get those fresh green pine cones we all love so much? Answer: they carry them in by hand. Issac asks friends, family and hostel volunteers to bring in hops in their hand luggage. The preferred type of hops are pelletized but occasionally whole dried hops are brought in instead. As you can imagine this can cause quite a few questions from customs.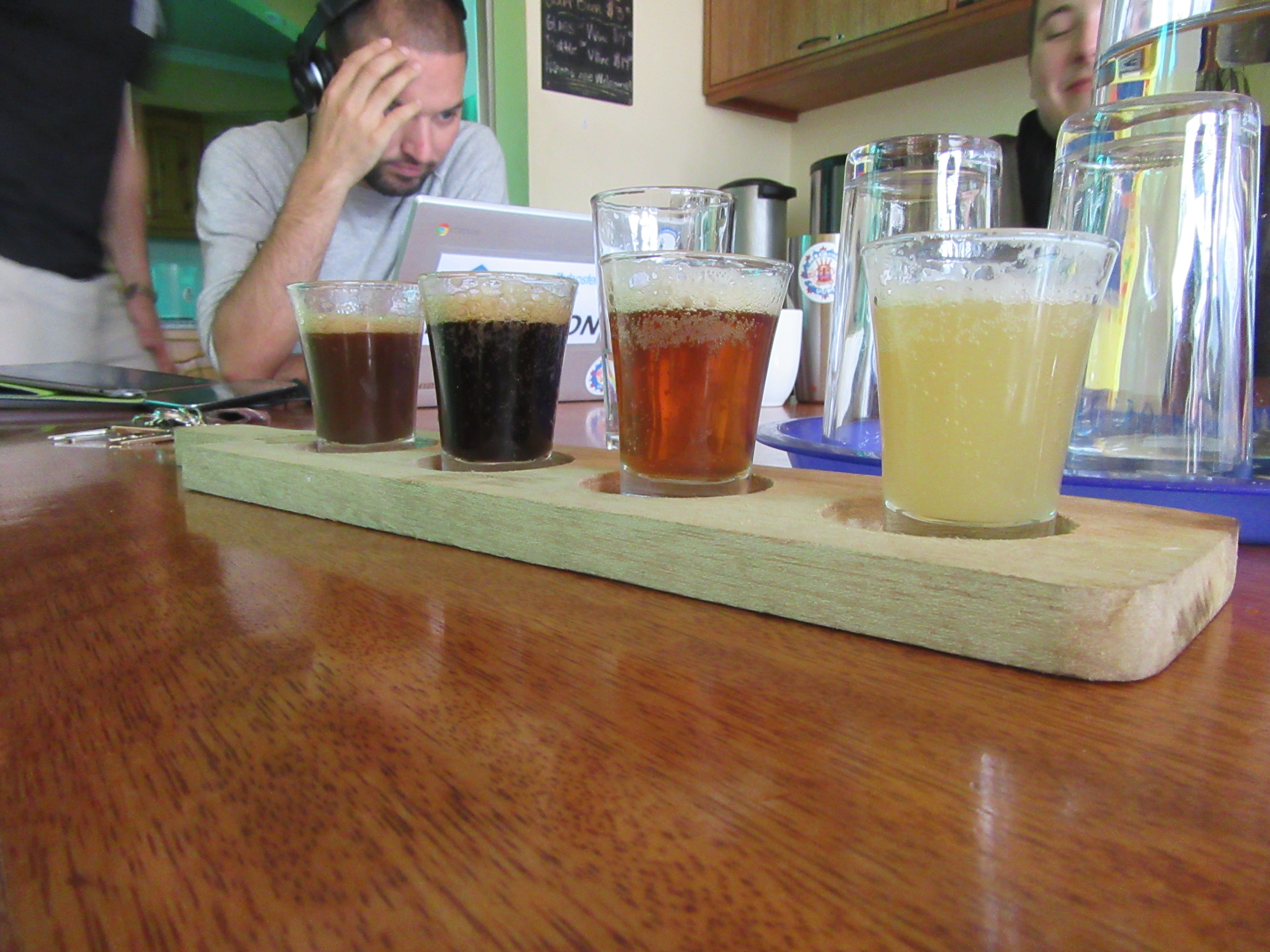 The most pressing question remaining for Issac was this: is it any good? Thankfully, yes! The best I've had in the country so far, sorry Bandido Brewing. If you are ever in Quito you must come and try for yourself. You can currently drink their beers at Community Hostel in Old Town but they will be opening up a Brewpub located around the corner shortly with an amazing sounding menu and new beers. I want to thank Isaac for an amazing tour and helping us start our trip off right!
---
Banana Blonde  
Hefeweizen / 5% / 15 IBUs
This is a slightly sweet wheat beer with a very strong banana flavor. This isn't my favorite style but it was executed well. It didn't taste too creamy and instead managed to stay clean and light.
Final score: four out of five elevation gains.





---
Panela Red
Ale / 5.5% / 40 IBUs
This ale gets it's color from being fermented with panela, a unrefined cane sugar commonly used in Central and Latin America. This was my least favorite beer of the bunch. It had a light mouth feel and tasted syrupy sweet.
Final score: two out of five roadside ice cream vendors.





---
Café Porter
Porter / 6.6% / 37 IBUs
I've saved the best for last. This porter was picked as the best in the country last year and it doesn't disappoint. The Café Porter has a balanced malt content which plays well with the roastly flavor that never overwhelms the drink. Some coffee beers can taste artificially bitter but this one was super smooth.
Final score: five our of five adventures.